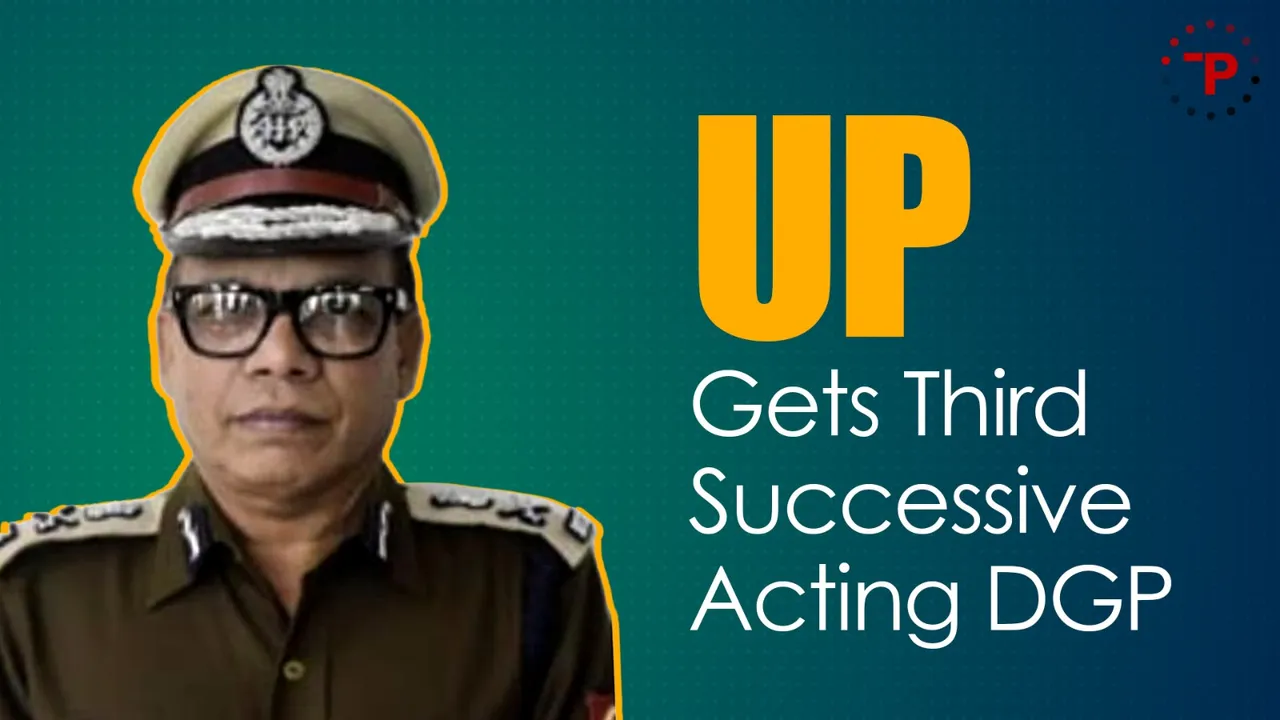 The most populous state in the country has got another Acting DGP in 1988-batch IPS Vijay Kumar. His appointment orders were issued on May 31, the day his predecessor Dr RK Vishwakarma was due to retire from the service. He is third successive caretaker DGP after DS Chauhan and RK Vishwakarma.
Mr Kumar is presently holding dual charge of DG Vigilance and DG CBCID. Now he has been bestowed with additional charge of Acting Director General of Police.  He is due to retire in January next year. That means he will continue on this post for seven months. He is likely to take over as the state police chief on Wednesday itself. 
CM Yogi Adityanath is likely to send a proposal to the Union Public Service Commission to appoint Vijay Kumar as regular DGP. He is third officer to be appointed as Acting chief of the state police. Mr Kumar's appointment has put a stop to speculations on new DGP's name. 
The game of musical chairs in UP started on May 12, 2022 when the then DGP Mr Mukul Goel was unceremoniously removed from the post though he was due to retire in February 2024. The state government accused him on disobedience, disinterest in administrative affairs and indolence. 
He was replaced by Devendra Singh Cahuhan but as acting DGP. When he retired on March 31 this year, Dr RK Vishwakarma was appointed as Acting DGP. It was expected that the state government would finally find a suitable person to be appointed as regular DGP, before Vishwakarma retired on May 31. But, the expectations were belied today. 
As per the new process to appoint a DGP, the state government send a panel of candidates to the UPSC. They should be the senior most officers and with at least two years' service left before retirement. The UPSC then selects the DGP. But, among Chauhan, Vishwakarma and Kumar, nobody had more than six month's remaining service at their disposal. Hence, they could be appointed only as Acting DGP. 
A plausible reason why state government hasn't sent its recommendations to the UPSC is that it wishes to appoint a 1990-batch IPS Mr Prashant Kumar, as the DGP. A handle-bar mustachio Kumar is presently posted as DG (Law and Order) besides some other responsibilities. 
Till UP government send its proposal to UPSC the state's police force continues to be, Acting DGPs will continue to hold sway in the state.