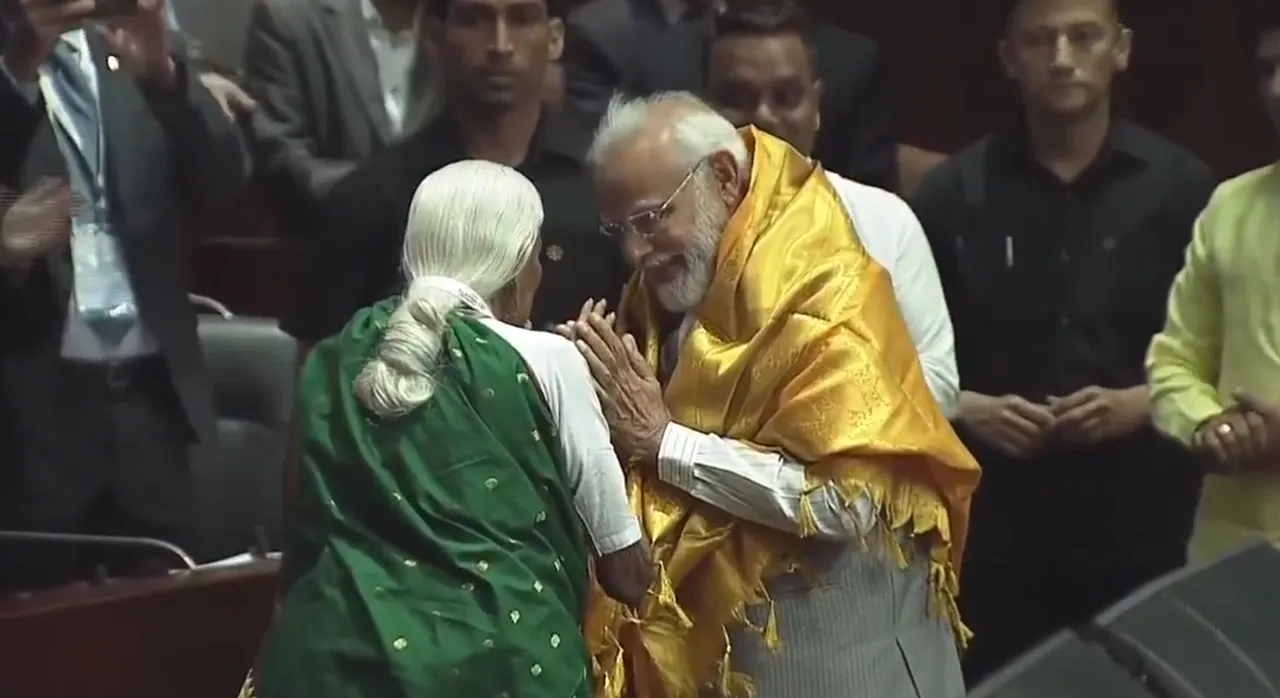 Millet production in India: An Overview
Millets were one of the earliest crops domesticated in India, there is evidence suggesting that millets were being consumed as long ago as the Indus Valley Civilization. However, in the 1960s during the Green Revolution food security was being given a higher priority resulting in millets being rendered as 'orphan crops'. Its cultivation declined from around 40%, down to 20% over the years. 
The areas where millets were usually grown are now being used primarily for commercial crops like oilseeds, pulses and maize.
Against this background, the Government of India noted the significance of millets in achieving nutritional security in the country and made several efforts, including the designation of millets as Nutri-Cereals, the celebration of the National Year of Millets in 2018, several, and a proposal to the United Nations General Assembly (UNGA) for an International Year of Millets and several other millets related policies.
Since 2018, the Government of India has introduced "Sub Mission on Millets" under National Food Security Mission, Millets are now included under the POSHAN MISSION Abhiyan by the Ministry of Women & Child Development.
Indian Institute of Millet Research (IIMR) in Hyderabad has also supported 200 new start-ups which generated a total turnover of more than 320 cr. 
In India, the area used for cultivating millets has decreased during the last six decades. Nonetheless, agricultural productivity has increased due to the use of high-yielding cultivars and improved production systems.
From 1970-79, 11.9 m/ha of land was being used to produce 5.53 tons/ha in all of India and even though the area of cultivation has diminished to 7.89 m/ha, the production has increased to 9 tons/ha. The release of 13 High Yielding varieties has helped farmers produce more crops in much tighter spaces.  
India's export of millets has also increased from $24 million in 2017 to over $26 million in the year 2020. 
India leads global conference on millets
Prime Minister Narendra Modi on Saturday, March 18th inaugurated the Global Millet (Shree Anna) Conference at Subramaniam Hall, in New Delhi. The two-day global convention included sessions on all significant topics pertaining to millet, such as millet promotion and understanding among producers, buyers, and other decision-makers, millet value stream advancement, millet nutritional and health facets, trade facilitation, research and development, and so on.
The Prime Minister also unveiled a digital compendium of Indian Millet startups and a book of millet standards.
The Prime Minister congratulated everyone on organizing the Global Millets Conference, stating that such events are not only crucial for global welfare but also a symbol of India's responsibility towards the global good. The Prime Minister highlighted that the United Nations designated 2023 as the International Year of Millets following India's consistent efforts.
He also stated that brainstorming exercises will be held on subjects such as millet cultivation, millet economy, medical benefits, and farmers' earnings, among others during the International Year of Millets. He further stated that over 75 lakh farmers are now virtually linked to this initiative.
On the occasion, Sahle-Work Zewde, President of Ethiopia, complimented the Government of India on organising the program. Millets, she asserts, are an affordable and healthy method of nourishing people in these trying times.
Ethiopia is a major millet producer in Sub-Saharan Africa. She emphasised the event's relevance in underlining the policy attention essential for millet expansion and examining the crops' viability in relation to their ecology.
Dr. Vijaya Lakshimi Nadendla, Joint Secretary, Ministry of Agriculture and Farmers Welfare, while addressing the Plenary Session on 'Strengthening Millet Value Chain with Collaborative Approach' stated, "We must carry out R&D in all areas of the value chain of millets and bring together the knowledge of production, procession, and storage and make it available to the consumer". 
Staple crop for millions
Millets are an essential staple grain crop for millions of smallholder dryland farmers in Sub-Saharan Africa and Asia. Millets are a great source of protein, fats, carbohydrates, iron, zinc, and dietary fibers. Millets are also quite resilient to weather and diseases, which makes it easier to stock up on the grain as well. They also offer good prices to the farmers due to their multi-faceted use.
They have several unexplored applications, including food, feed, fodder, biofuels, and brewing. Therefore, Millets are Smart Food because they are good for users, farmers, and the environment.
The importance of millets in promoting food security, nutrition, and climate resilience was emphasized during the meeting, particularly in light of rising environmental degradation and climate change. The meeting also resulted in the endorsement of numerous initiatives and legislative measures to increase millet planting and consumption across the world.
Ultimately, the meeting was an important first step towards establishing a more sustainable and equitable food system that would benefit millions of small farmers, consumers, and the world as a whole.