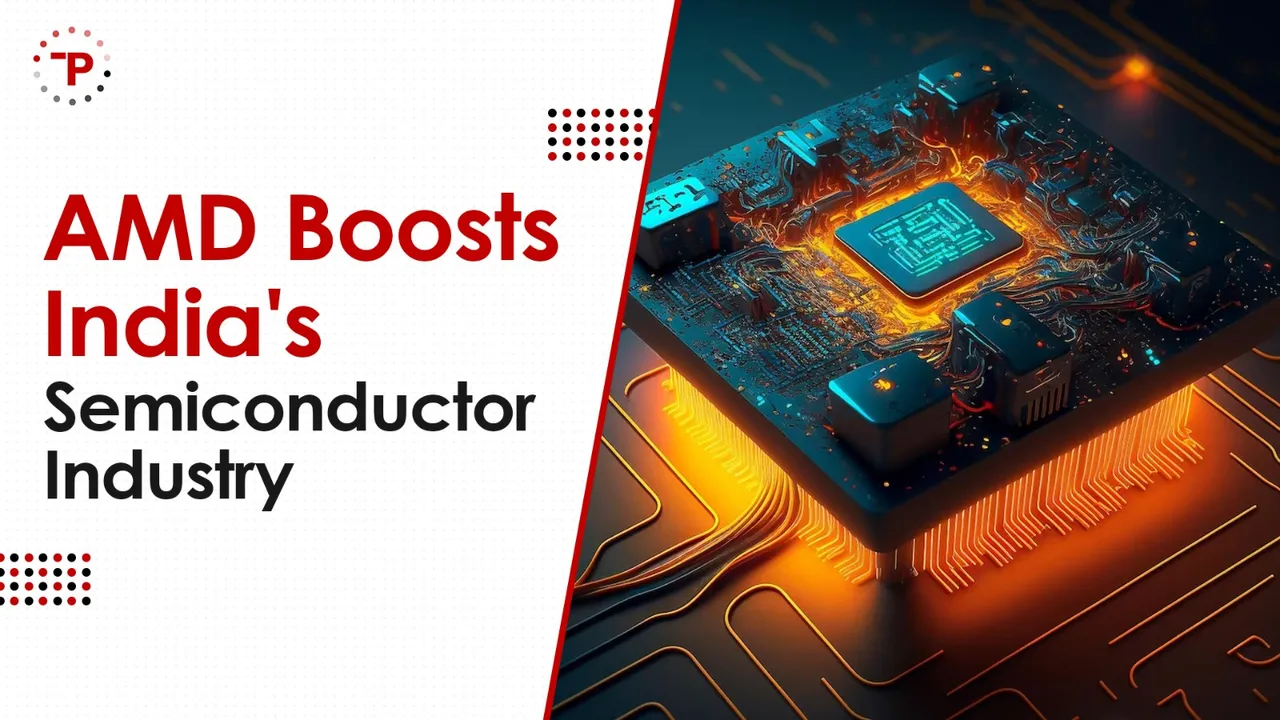 Tech major AMD announced on July 28 at the Semicon India 2023 that it will invest $400 million and hire 3,000 engineers in its Bengaluru facility over the next five years.
"AMD will invest approximately $400 million in India over the next five years. It will set up its largest R&D centre in Bengaluru, which is expected to open before this year ends. It also expects to add 300 additional engineers by 2028-end," said Mark Papermaster, executive vice president and chief technology officer, AMD.
AMD's Expanding Presence in India
Papermaster said that AMD's presence in India has expanded significantly, starting with just a few employees in 2001 and currently employing over 6,500 people. He attributed this growth to the solid groundwork laid by local leaders and the availability of highly skilled professionals in the country.
 "AMD has one of the industry's broadest product portfolios fueled by growth in artificial intelligence, networking, and 6G communications, and our India teams will continue to play a pivotal role in delivering the high-performance and adaptive solutions that support AMD customers worldwide," the AMD CTO mentioned. He said: "By further investing and expanding our presence in Bangalore, we are committed to driving innovation in India to support the India Semiconductor Mission."
Government's Focus on Semiconductor Industry
Many industry players like AMD, Micron, Cadence, Lam, and others have gathered at Gandhinagar in Gujarat at an annual semiconductor conference, with PM Modi in attendance. "Semiconductor is like a mother industry. If you have it, you can have many other sectors. Semiconductors today are required from farm tractors to mobile phones, from cars to fridges," said Union Minister Ashwini Vaishnaw at Semicon India 2023.
"PM Modi has always guided us to develop a semiconductor ecosystem. In an ecosystem approach, we have focused on every component from fab to fabless, from design to talent," he added.
"I welcome AMD's decision to set up its largest R&D centre and expansion of the India-AMD partnership. It will certainly be important in building a world-class semiconductor design and innovation ecosystem. It will also provide tremendous opportunities for our large pool of highly skilled semiconductor engineers and researchers and will catalyze PM Modi's vision of India becoming a global talent hub," Union Minister Rajeev Chandrasekhar wrote on Twitter.
Global Race to Attract Semiconductor Players
The Semicon India roadshow comes at a time when India is trying to attract major semiconductor players to set up chip fabrication and assembling plants in the country with a $10 billion subsidy program. During Modi's visit to the US, semiconductor major Micron committed to set up a $2.7 billion assembling plant in the country.
According to estimates, the Centre and state government of Gujarat will cumulatively bear 70 percent of the project's cost through subsidies.
Meanwhile, semiconductor equipment maker Applied Materials has said it would invest $400 million to design chipmaking machinery in the country. However, the government has yet been unable to attract any major foreign foundry to the country at a time when advanced economies like the US, Germany, the European Union, and Japan have announced large subsidy programs in a global race to corner the semiconductor pie.
The theme of the Conference is 'Catalyzing India's Semiconductor Ecosystem.' Chief Minister Bhupendra Patel, Union Minister of IT Vaishnaw, and Minister of State (MoS) for Electronics and IT Chandrasekhar were present at the inaugural ceremony.