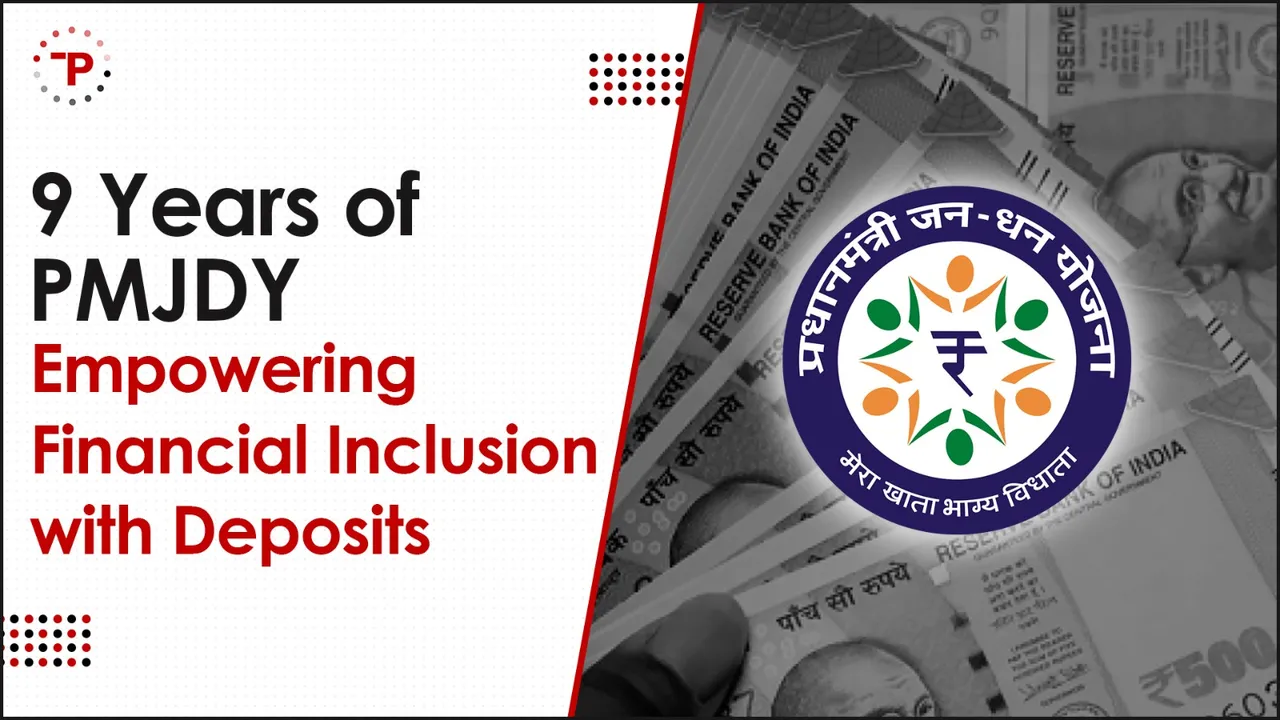 The Pradhan Mantri Jan Dhan Yojana (PMJDY) has achieved remarkable feats over its nine-year journey. Launched on August 28, 2014, under the visionary leadership of Finance Minister Nirmala Sitharaman, PMJDY aimed to revolutionize banking services by establishing zero-balance bank accounts for unbanked households. The core principles of the initiative—banking the unbanked, securing the unsecured, and funding the unfunded—have driven its exceptional success.
Accounts and Deposits:
Since its inception, the program has opened over 50.09 crore accounts, bearing witness to the unwavering dedication of all stakeholders. These accounts have amassed an astounding deposit balance exceeding Rs 2.03 lakh crore, illuminating the significant strides in fostering financial inclusion nationwide. The growth trajectory is evident in the impressive rise from 14.72 crore accounts in March 2015 to the commendable 50.09 crore accounts recorded by August 16, 2023.
PMJDY's commitment to inclusivity shines through with a notable statistic: 55.5 percent of accounts opened are attributed to women. Furthermore, 67 percent of these accounts have been established in rural and semi-urban areas. This showcases the profound impact of PMJDY in extending financial access to previously underserved demographics, thereby narrowing the financial divide.
RuPay Cards and Reduced Zero-Balance Accounts:
The average deposits have surged 3.8 times, ascending from Rs 1,065 in March 2015 to an impressive Rs 4,063 in August 2023. This escalation reflects the increasing financial participation and engagement among the beneficiaries, a clear sign of enhanced economic empowerment.
One of PMJDY's notable features is the issuance of approximately 34 crore RuPay cards, each accompanied by a significant Rs 2 lakh accident insurance cover. Additionally, the strategic measures have resulted in a remarkable reduction in zero-balance accounts—from 58 percent in March 2015 to an impressive 8 percent as of August 2023. This tangible progress underscores the commitment to making financial services accessible to all, regardless of economic background.
Digital Transformation and Tangible Impact:
Minister of State for Finance, Bhagwat Karad, underscores the transformation catalyzed by the Jan Dhan–Aadhaar–Mobile (JAM) architecture. This integrated framework has facilitated seamless government benefit transfers into the accounts of citizens, further highlighting the pivotal role of PMJDY as an enabler of inclusive growth.
Financial Services Secretary Vivek Joshi sheds light on the burgeoning saturation point, with approximately 225 crore bank accounts nationwide. This significant number points to the substantial progress achieved. Notably, the sustained opening of 2.5-3 crore JDY accounts annually underscores the ongoing relevance and resonance of this groundbreaking initiative.
Finance Minister Nirmala Sitharaman rightly notes, "The nine years of PMJDY-led interventions and digital transformation have revolutionized financial inclusion in India." The collaborative efforts of stakeholders, banks, insurance companies, and government officials have fueled this success. The PMJDY stands tall as a testament to a pivotal initiative that is reshaping the financial inclusion landscape in the country.