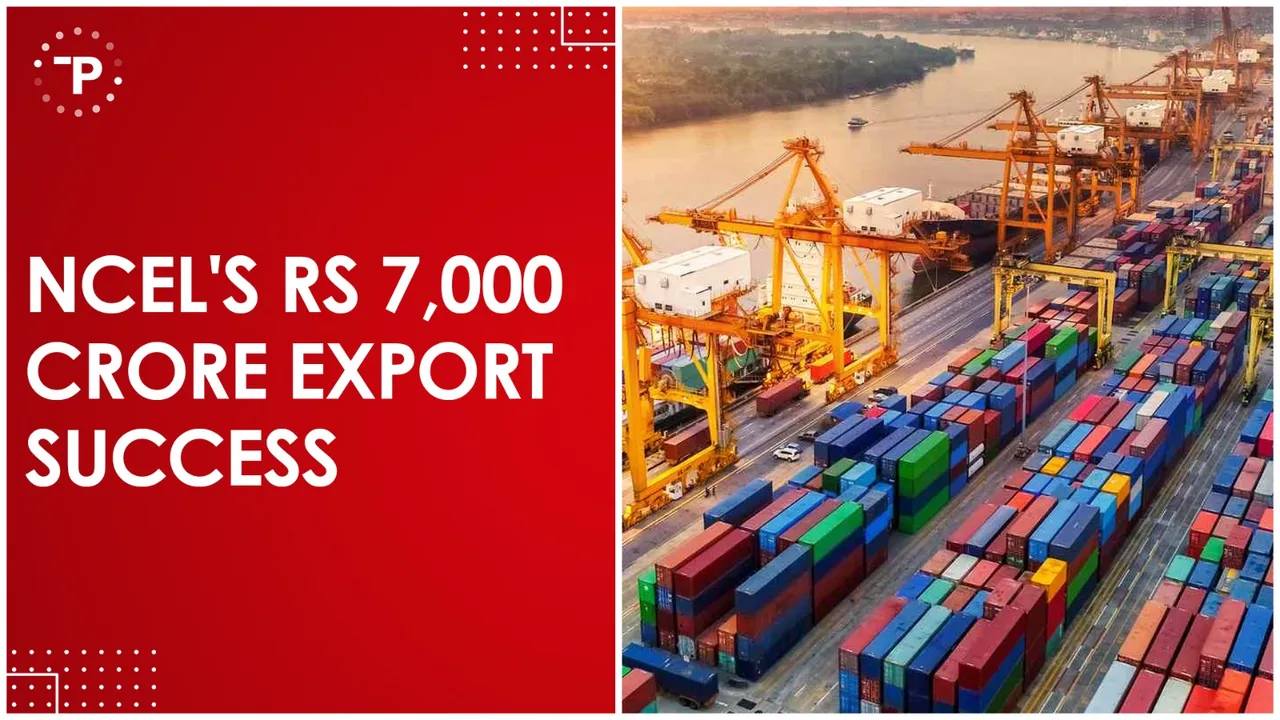 Cooperation Minister Amit Shah unveiled that the newly established National Cooperative for Exports Ltd (NCEL) has achieved a milestone, securing orders worth an impressive Rs 7,000 crore. This announcement was made during the launch event for NCEL's fresh logo and its updated website.
A central objective of NCEL is to ensure that the advantages of exports directly benefit member farmers of cooperatives. Shah underlined the commitment to sharing approximately 50% of the export profit, exceeding the minimum support price, with these farmers, offering them substantial economic empowerment.
NCEL is presently operating from a temporary office as it actively undertakes the recruitment of staff to further its mission. The cooperative's dedication to supporting farmers and cooperatives is evident in its actions and plans for the future.
Supporting Farmers in Exporting:
"Currently, NCEL is operating from a temporary office. We are recruiting staff. So far, we (NCEL) have received orders worth Rs 7,000 crore...," the minister said addressing a national symposium. NCEL will not only focus on making profits from exports but also handhold farmers to manufacture products for the export market. It will also share profit with the member farmers of cooperatives, he said. NCEL will purchase the commodities to be exported from member farmers at the MSP. Out of the total profit the NCEL earns from the exports, about 50 per cent of it will be transferred directly into the bank accounts of member farmers. The profit will be over and above the MSP, he said.
NCEL's vision extends beyond profit, emphasizing its aim to guide and assist farmers in producing export-worthy products. As part of its strategy, the cooperative will purchase commodities intended for export directly from member farmers at the minimum support price.
Crucially, NCEL has committed to transferring about 50% of the total export profit directly into the bank accounts of member farmers. This step ensures that these farmers can tangibly benefit from the cooperative's success and the nation's growing exports.
Boosting Exports and Rural Growth:
Union Commerce Minister Piyush Goyal expressed his strong belief that the establishment of NCEL will indeed boost exports. In addition to contributing to the nation's economic growth, it will play a pivotal role in rural transformation. He particularly stressed the importance of cooperatives focusing on manufacturing high-quality products meeting international standards to succeed in the global market.
During this event, Minister of State for Cooperation Minister B L Verma, Cooperation Secretary Gyanesh Kumar, and NCEL chief Pankaj Kumar Bansal were present. Minister Amit Shah further honored the occasion by distributing membership certificates to five NCEL members, recognizing their active participation and contributions.
NCEL's Mission and Membership Eligibility:
NCEL, which was registered under the Multi-State Co-operative Societies Act on January 25 this year, has an authorised share capital of Rs 2,000 crore and those cooperative societies from the level of primary to apex interested in exports are eligible to become its members.
NCEL's aim is to export surplus products from the Indian cooperative sector to international markets, contributing significantly to the growth of exports and the overall development of rural areas.
This cooperative sector in India comprises around 8 lakh cooperative societies with over 29 crore members, representing a substantial and promising potential for growth in exports and rural development. With NCEL's endeavors, the cooperative sector is poised to enhance its role in the global market while ensuring that member farmers reap the rewards of these initiatives, thus fostering economic development and prosperity.