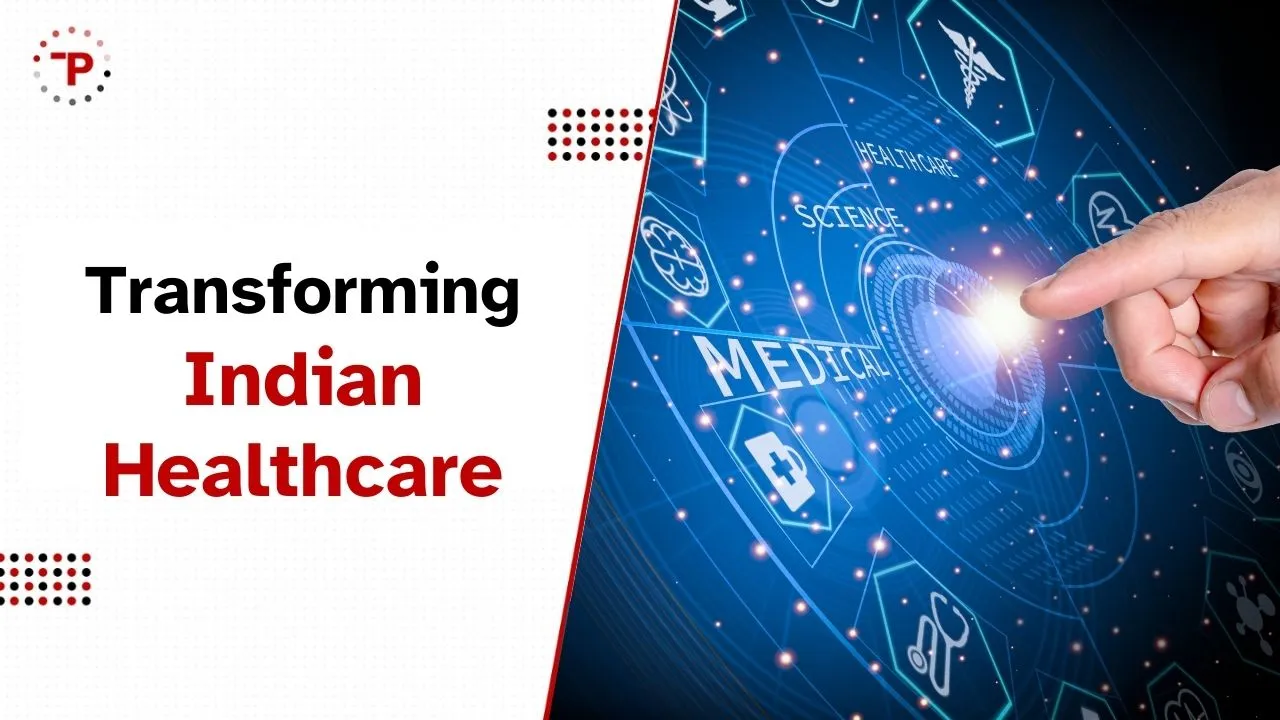 Ayushman Bharat Digital Mission (ABDM) has achieved a significant milestone by issuing more than 50 lakhs digital tokens for OPD (Outpatient Department) registration through its 'Scan and Share' service. This paperless registration system has proven to be a game-changer for patients, enabling them to generate instant tokens without the need to stand in long queues or fill out physical forms. Within just eight months of its launch, the utilization of this service has crossed 50 lakh patient registrations, making it a widely adopted digital solution across various states in India. Among the top-performing hospitals using this service, AIIMS Delhi takes the lead in OPD registrations.
The Scan and Share Service
The 'Scan and Share' service operates on a simple QR-code-based direct information-sharing modality. Participating hospitals display unique QR codes at their patient registration counters. Patients can use their smartphones to scan these QR codes using supported mobile apps such as the ABHA app, Aarogya Setu, Driefcase, Paytm, Bajaj Health, and Ekacare. After scanning the QR code, the patient creates or logs into their ABHA (Ayushman Bharat Health Account) profile and shares it directly with the hospital. 
This process eliminates the need for filling physical forms and results in instant token generation, allowing patients to skip long queues and proceed directly to their appointments using their ABHA accounts.
Top Performing Hospitals
Among the top-performing hospitals using the 'Scan and Share' service for OPD registration, AIIMS Delhi emerges as the leader with 1,89,716 registrations. Other top hospitals include Swaroop Rani Nehru Hospital in Prayagraj, Uttar Pradesh (1,29,452 registrations), AIIMS Raipur, Chhattisgarh (1,11,926 registrations), AIIMS Bhubaneswar, Odisha (90,808 registrations), and Lok Bandhu Rajnarayan Combined Hospital in Lucknow, Uttar Pradesh (90,302 registrations).
Ayushman Bharat Digital Mission and India's Healthcare Digitization
The Ayushman Bharat Digital Mission is a crucial initiative in India's journey towards digitizing healthcare. The mission aims to provide accessible and affordable quality health services through the integration of digital technology. 
India has witnessed significant advancements in various digital health initiatives, inspired by global best practices. Countries like the UK, Australia, and South Korea have successfully implemented digitization in their healthcare systems, providing valuable insights and lessons for India's digital health architecture.
Private Sector and Digital Healthcare Market
The private sector has also made significant strides in adopting digital healthcare technologies. The digital healthcare market in India was estimated to be worth INR 524.97 billion in 2021 and is expected to reach INR 2528.69 Bn by 2027, growing at a CAGR of 28.50% between 2022 and 2027. However, challenges like fragmentation, lack of dialogue, poor data portability, and interoperability have plagued the digital health domain, necessitating a concerted effort to build a unified digital health ecosystem.
Building Blocks of Ayushman Bharat Digital Mission
ABDM has established various building blocks to create an integrated national digital health ecosystem. These building blocks include the Ayushman Bharat Health Account (ABHA) number, Health Professional Registry (HPR), Health Facility Registry (HFR), Drug Registry, and the Unified Health Interface (UHI). These building blocks aim to streamline healthcare services, improve data accuracy, and enhance patient experiences.
Implementation and Adoption Efforts
The successful implementation and large-scale adoption of ABDM require concerted efforts from all stakeholders, including citizens, healthcare service providers, healthcare payers, policy-makers, and technology players. States and union territories play a pivotal role in implementing various components of the mission and driving awareness among the masses.
Repurposing CoWIN and Aarogya Setu
To further support the digital health ecosystem, the government intends to repurpose its existing applications, CoWIN and Aarogya Setu, under the Ayushman Bharat Digital Mission. CoWIN will be repurposed as a health management information system for small doctor's clinics and nursing homes, while Aarogya Setu will transform into India's health and wellness application.
The Future of Healthcare in India
The future of healthcare in India is undoubtedly digital, and the Ayushman Bharat Digital Mission is leading the way in this transformation. By creating reliable healthcare, ensuring affordability through telehealth solutions, and driving inclusive healthcare innovation, ABDM is poised to revolutionize the healthcare ecosystem in India. To achieve its objectives, continued efforts in monitoring, evaluation, and impact assessment are crucial, along with mass publicity and consistent advocacy.
The Ayushman Bharat Digital Mission has achieved a significant milestone with more than 50 lakhs digital tokens generated through the 'Scan and Share' service. This digital registration system is revolutionizing healthcare in India, providing patients with a seamless experience and improving access to quality health services. As India embraces digitization, the future of healthcare holds immense potential for transformation, benefiting citizens, healthcare providers, and the entire healthcare ecosystem. The successful implementation and adoption of ABDM require collaborative efforts from all stakeholders, and the mission's impact will be continually monitored and assessed to ensure its success in achieving universal health coverage.