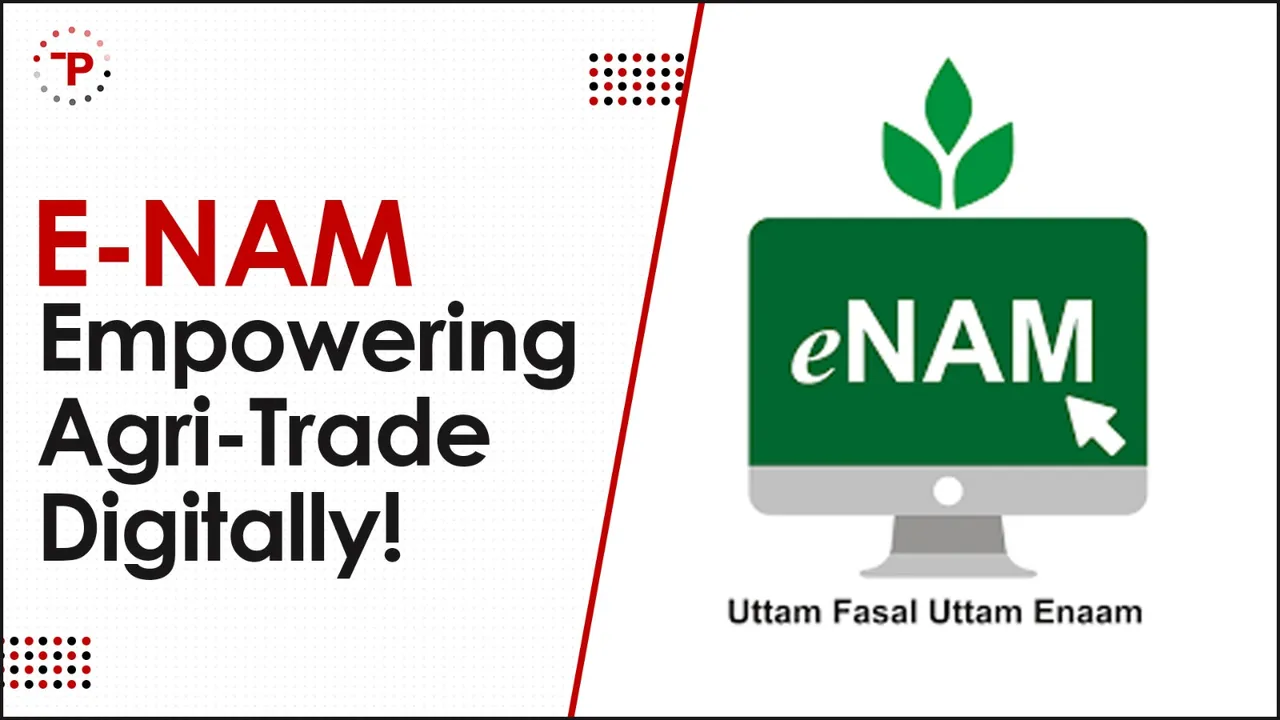 In a move aimed at amplifying the influence of the electronic–national agriculture market (e-NAM), the Union agriculture ministry is encouraging state governments to ease regulations and norms, thereby fostering a conducive environment for the expansion of digital agricultural trade across India.
Key proposals include the elimination of bank guarantees for traders conducting inter-state transactions, the implementation of unified licensing for seamless statewide trade, and the introduction of farm-gate procurement.
Modernizing Trade Practices
The introduction of bank guarantees for traders conducting transactions across state boundaries, once considered a safety measure, is now deemed redundant due to the availability of online payment options before goods leave the mandi yard. This proposed change seeks to streamline the trading process and make it more appealing to traders who are reluctant to lock up their funds as a bank guarantee.
Recent discussions between the Union agriculture ministry and state government officials have paved the way for a series of initiatives aimed at transforming the e-NAM platform into a comprehensive digital ecosystem. This evolution includes not only the extension of procurement and commodity disposal by government agencies but also the integration of warehouses, cold storages, and silos as market yards. Additionally, the ministry is advocating for the inclusion of inputs, machinery, and value-added services within the e-NAM framework.
Promoting Price Stability
Under the banner of price stabilization, the National Cooperative Consumers Federation (NCCF) and the farmers' cooperative Nafed have successfully sold 10,000 tonnes of onions through the e-NAM platform. This transparent process, facilitated by competitive bidding, allowed these organizations to distribute onions from Maharashtra's buffer stock to buyers in several states, including Andhra Pradesh, Haryana, Jharkhand, Punjab, Odisha, and Uttarakhand.
The Union agriculture ministry is encouraging states to adopt best practices that have demonstrated success in enhancing digital agricultural trade. These practices include implementing unified licenses for statewide trade (as seen in Uttar Pradesh for potatoes), designating warehouses, silos, and cold storages as sub-market yards (as seen in Andhra Pradesh and Telangana), and employing an app-based system for generating auto gate passes to facilitate the transportation of commodities by traders beyond state borders (as practised in Madhya Pradesh).
Digital Shift and Growing Trade Volume
While inter-mandi trade remains a relatively small portion of e-NAM's total turnover, which stood at Rs 24,717 crore between April-August of the fiscal year 2023-24, it signifies a gradual shift towards digital platforms for better price discovery by farmers. Since its launch in April 2016, e-NAM has seen a remarkable 300% surge in inter-mandi trade (within the state) during the April-September quarter of the current fiscal year, reaching Rs 593 crore. Additionally, inter-state trade, which was nonexistent a year ago, has risen to Rs 549 crore in the current fiscal.
In recent months, inter-state trade on the e-NAM platform has seen participation from farmers in Uttar Pradesh, Kashmir, Maharashtra, Rajasthan, and Uttarakhand, who have sold commodities such as potatoes, apples, mustard, ragi, silk cocoon, chana, soybean, and jeera to buyers in Kerala, Odisha, Jharkhand, Madhya Pradesh, and Tamil Nadu.
Challenges in State Integration
Currently, states must meet three conditions—unified state licenses, single-point market fee levies, and the provision of electronic trading for price discovery—to join the e-NAM. Despite these prerequisites, some states remain hesitant to enact reforms in their Agricultural Produce Market Committee (APMC) acts to integrate into the national platform.
Current e-NAM Landscape
As of now, e-NAM encompasses 1,361 APMCs across 27 states and union territories, providing farmers with a platform to sell their produce nationwide. The agriculture ministry recently approved the integration of 25 new mandis, including 15 in Maharashtra, 6 in Jammu and Kashmir, and 4 in Uttarakhand.
E-NAM boasts an extensive user base, with 17.96 million farmers, 3,145 Farmer Producer Organizations (FPOs), 0.24 million traders, and approximately 0.1 million commission agents registered on the platform. These users engage in trade involving 209 different commodities, including food grains, oilseeds, spices, fruits, and vegetables.
E-NAM's Impact on Trade
Since its inception seven years ago, e-NAM has facilitated trade transactions worth Rs 2.79 trillion, marking a significant milestone in digital agricultural trading. Nevertheless, this figure is still a fraction of the total trade in agricultural commodities in India, excluding milk and marine products, which is estimated to be around Rs 6 trillion.
As the Union agriculture ministry pushes for regulatory reforms and greater integration among states, e-NAM is poised to play a pivotal role in shaping the future of India's agricultural trade. By simplifying procedures, expanding its geographic reach, and enhancing user experiences, e-NAM aims to empower farmers and traders alike, ushering in a new era of digital agri-trade across the nation.