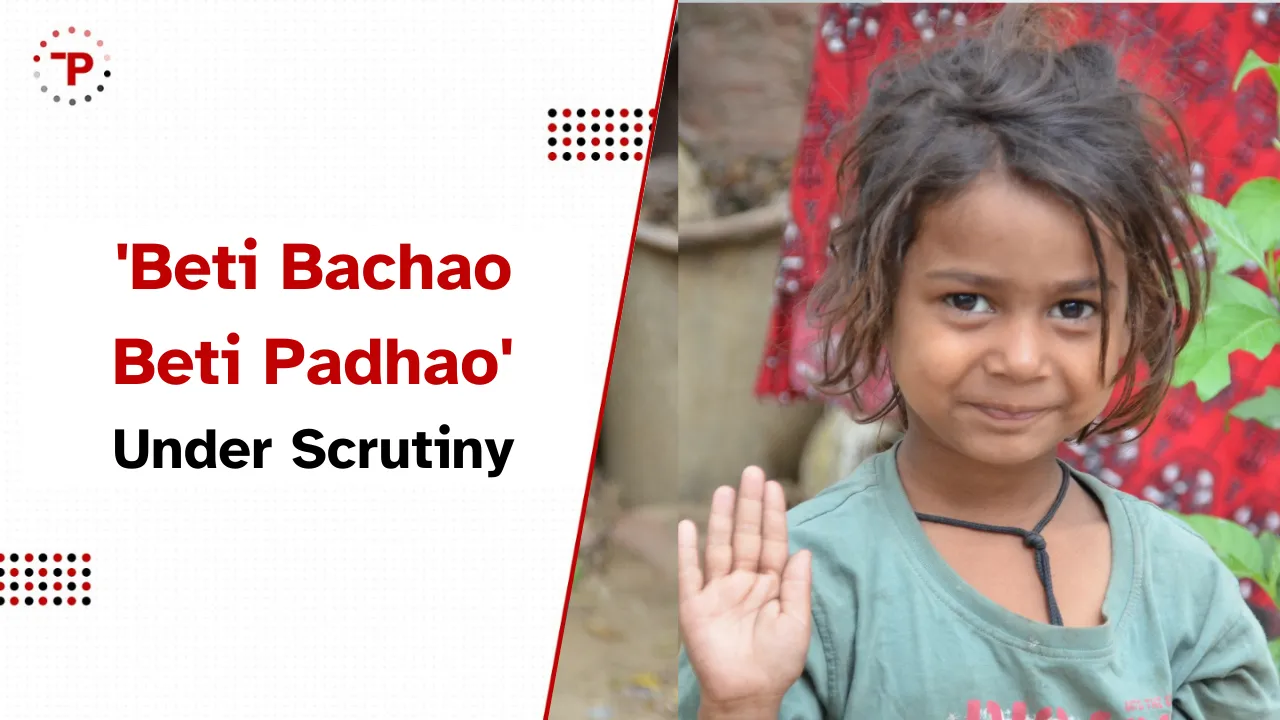 Recent data released by the Union Ministry of Women and Child Development (WCD) has revealed a concerning trend of declining sex ratios in more than a dozen Indian states, including Karnataka, Delhi, Punjab, Tamil Nadu, West Bengal, Bihar, and Haryana, between 2021-22 and 2022-23. 
Surprisingly, despite the NITI Aayog's success report on the 'Beti Bachao Beti Padhao' scheme, which utilizes the sex ratio at birth as a parameter for its progress, the states have witnessed a setback in ensuring a balanced gender ratio. However, some states such as Rajasthan, Telangana, Assam, Kerala, and Uttar Pradesh have shown improvements in their sex ratios.
Ladakh: A Standout State
Among all the states and Union territories, Ladakh stands out as a beacon of hope, with a sex ratio of 1,023, indicating a higher number of girls than boys. This remarkable feat is commendable and reflects successful efforts in promoting gender equality in the region.
States with Declining Sex Ratios
In contrast, several states have experienced a decline in their sex ratios. For instance, Karnataka's sex ratio fell from 949 in 2020–21 to 940 in 2021–22, although there was a slight recovery in 2022–23, rising marginally to 945. Similarly, Delhi's sex ratio dropped from 927 in 2020–21 to 924 in 2021–22 and further declined to 916 in 2022–23. 
West Bengal also witnessed a fall from 949 in 2020–21 to 943 in 2021–22 and then to 932 in 2022–23. Bihar's sex ratio showed a downward trend, falling from 917 in 2020–21 to 915 in 2021–22 and further plummeting to 895 in 2022–23. 
Chandigarh also recorded a steep fall, initially rising from 935 in 2020–21 to 941 in 2021–22, but eventually dropping to 902 in 2022–23. Himachal experienced a decrease from 944 in 2020–21 to 941 in 2021–22 and 932 in 2022–23.
States with Improving Sex Ratios
On a positive note, certain states demonstrated an improvement in their sex ratios. In Uttar Pradesh, the sex ratio fell from 940 in 2020-21 to 939 in 2021-22 but then showed progress, rising to 944 in 2022-23. Assam's sex ratio increased from 942 in 2020-21 to 944 in 2021-22 and further rose to 951 in 2022-23. In Rajasthan, the sex ratio remained stable at 946 throughout the three-year period, according to the report.
Mismanagement of Allocated Funds
Amidst these concerns about declining sex ratios, another worrying issue has come to light. Several states have reported significant amounts of unutilized funds that were allocated for the 'Beti Bachao Beti Padhao' scheme by the WCD ministry. For instance, in 2020–21, Haryana utilized only Rs 142.26 lakh out of the allocated Rs 249.83 lakh, and in 2021–22, it used merely Rs 27.09 lakh out of Rs 162.8 lakh received. 
Similarly, while Uttar Pradesh utilized Rs 742.60 lakh in 2020–21, only Rs 162.89 lakh out of the allocated Rs 1,499.45 lakh were used in 2021–22. This raises questions about the effective implementation and management of allocated resources under the scheme, highlighting the need for better oversight and accountability.
The decline in sex ratios in several states is a matter of concern and requires urgent attention from authorities to address the underlying factors contributing to this trend. While some states have shown encouraging improvements, it is essential to analyze and learn from their success stories. Furthermore, the mismanagement of funds allocated for the 'Beti Bachao Beti Padhao' scheme indicates a need for better coordination and utilization of resources to ensure its effectiveness in promoting gender equality and empowering the girl child. Effective and targeted interventions, along with proper monitoring and evaluation, can play a vital role in reversing the declining sex ratio trend and fostering a more equitable society.