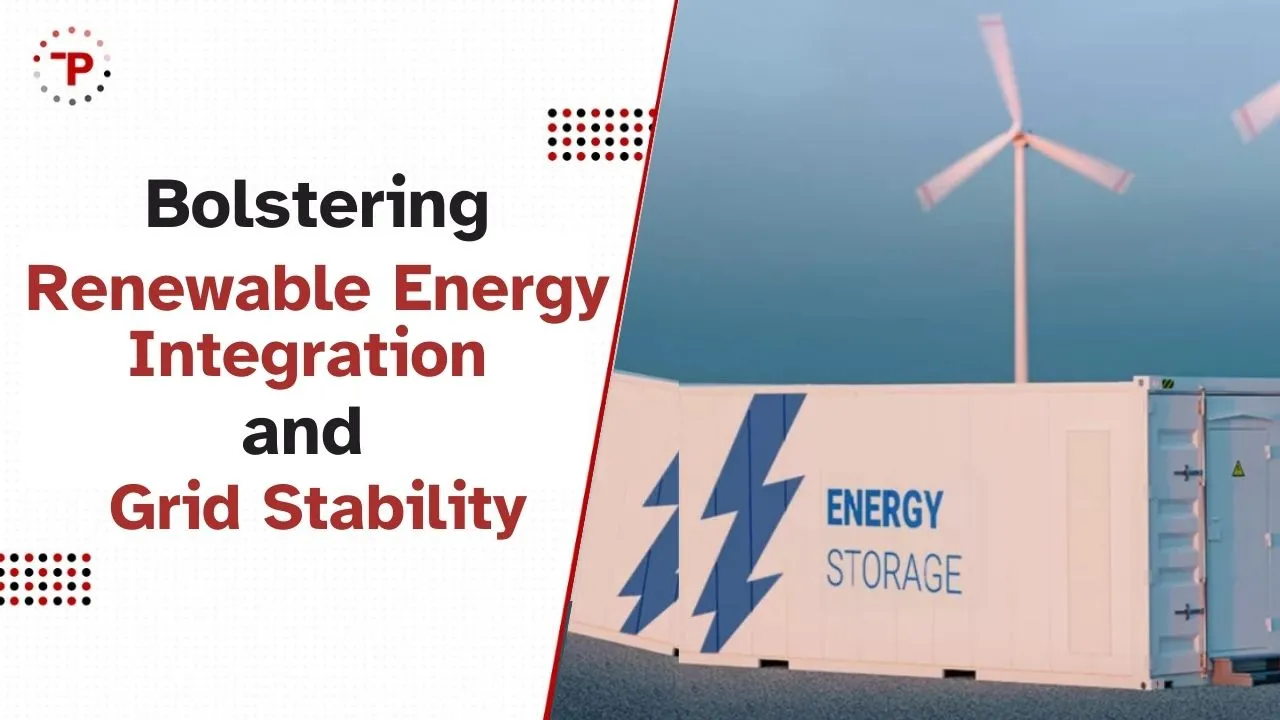 The Indian government is gearing up to unveil a groundbreaking production-linked incentive (PLI) scheme valued at up to ₹15,000 crore, aimed at fostering the establishment of grid-scale battery storage solutions. As the country strives to attain its ambitious target of 500 gigawatts (GW) of renewable energy capacity by 2030, the government's focus on energy storage gains paramount importance for grid stabilization and uninterrupted power supply during peak demand. The scheme's draft is slated for release within a month, as reported by sources familiar with the matter.
Enhancing Grid Stability through Grid-Scale Battery Storage
Grid-scale battery storage systems, also known as Battery Energy Storage Systems (BESS), hold the capacity to store renewable energy and subsequently release it during periods of high demand, effectively maintaining grid stability. Aiming to ensure the continuity of power flow at a consistent frequency and manageable ramp rate, the government's PLI scheme for grid-scale battery storage differs from the ongoing scheme for advanced chemistry cells (ACC), which are predominantly utilized in electric mobility.
Aiding Renewable Energy Integration
In light of the Indian government's target to achieve 500 GW of renewable energy capacity by 2030, integrating renewable sources like solar and wind into the grid becomes essential. Given the intermittent nature of these sources, BESS emerges as a pivotal solution to bridge the gap between energy generation and demand. By storing excess energy during low-demand periods and releasing it during high-demand hours, BESS ensures a steady power supply, reducing reliance on non-renewable energy sources.
Diverse Technologies Under Consideration
Unlike the ongoing scheme for advanced chemistry cells, which focuses on e-mobility, the new PLI scheme for grid-scale battery storage does not lock onto a specific technology. The scheme acknowledges the ongoing research and development across various battery technologies and chemistries, encompassing lithium-ion, sodium-ion, and vanadium redox batteries, among others. The eligibility for the incentive will hinge on the economic viability of the technologies.
Regulatory Path Ahead
After gathering inputs from stakeholders on the draft PLI plan, the proposal will be presented to the Department for Promotion of Industry and Internal Trade (DPIIT), followed by review by an empowered group of secretaries due to the scheme's intersecting domains. The approval process, including cabinet approval, is expected to span approximately six months. The Ministry of Power anticipates that the new PLI for battery storage could be formalized around December or the first quarter of 2024, with a planned five-year duration, mirroring other PLI schemes.
Paving the Way for Domestic Manufacturing
Acknowledging the necessity to reduce dependence on lithium imports, Indian researchers are actively exploring alternative battery chemistries. China currently dominates the processing of raw lithium into battery-grade chemicals. The Union Minister for Power, New and Renewable Energy, R.K. Singh, has consistently stressed the need to bolster domestic manufacturing of storage systems. The PLI scheme aligns with this vision, providing the necessary support for capacity expansion.
Financial Boost for Sector Viability
The Union Budget for 2023-24, presented by Finance Minister Nirmala Sitharaman, underscores the government's commitment to ensuring the financial viability of the battery energy storage sector. The budget allocates funding support for Battery Energy Storage Systems (BESS) with a capacity of 4,000 MWh (megawatt hour) through viability gap funding (VGF). This financial mechanism aims to address immediate storage requirements in India while fostering long-term manufacturing and supply chain capabilities.
Strengthening Policy Landscape
Recent policy decisions have contributed to the growth of the energy storage sector in India. The Ministry of Power introduced guidelines for the procurement and utilization of BESS in various energy generation, transmission, and distribution assets. Moreover, energy storage obligations of 4% of total electricity consumption by FY30 were mandated for power distribution companies (discoms) in line with renewable purchase obligations. According to government data, battery energy storage capacity reached 39.12 MWh on March 13.
A Forward-Looking Vision
The National Electricity Plan, freshly outlined, envisions a demand for 8,680 MW/34,720 MWh of BESS during FY22-27, with projections indicating a requirement of 38,564 MW/201,500 MWh for the subsequent five years (FY28-32). As India navigates its energy transition, the PLI scheme for grid-scale battery storage represents a significant stride towards sustainability, grid stability, and self-reliance in the realm of energy storage and renewable integration.
The proposed PLI scheme for grid-scale battery storage stands as a testament to India's commitment to renewable energy integration and sustainable grid stability. With a focus on nurturing domestic manufacturing, fostering diverse technologies, and ensuring sector viability, the scheme is poised to drive India's renewable energy journey into the future.