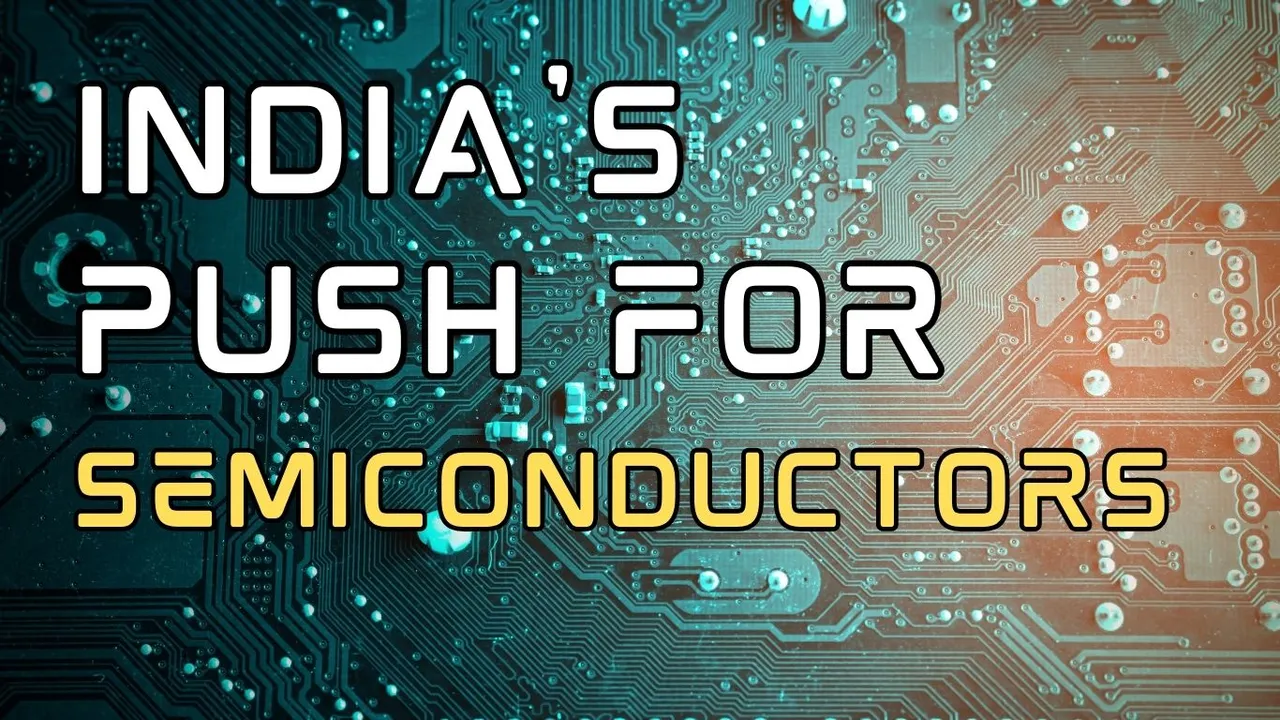 Semiconductors power almost everything in modern electronics, from cellphones to automobiles and satellites. However, India has long relied on semiconductor imports to supply its domestic demand.
In 2020, India imported semiconductors worth $21.6 billion, accounting for 12% of its total electronics imports. Despite this, the Indian semiconductor market is expected to reach $32.35 billion by 2025, growing at a CAGR of 10.1% from 2020 to 2025. India is the fastest-growing semiconductor market globally, with a compound annual growth rate (CAGR) of 25.6% between 2016 and 2020.
Ecosystem for an Ever-growing Market
To address this issue, the Indian government launched the Electronics Manufacturing Cluster (EMC) scheme. The scheme aims to create a complete ecosystem for the electronics and semiconductor industry by providing financial assistance to set up common infrastructure facilities such as roads, power, water supply, and waste management. Such facilities are essential for the development of semiconductor manufacturing units. 
To tap into the ever-growing semiconductor market, the government has initiated several programmes to boost the country's semiconductor sector and reduce its reliance on foreign suppliers. These include:
$10 Billion Incentive Scheme: The government announced a $10 billion incentive scheme for establishing semiconductor fabrication plants (fabs) and display manufacturing units in India in December 2021. Eligible applicants can receive up to a 50% subsidy on project costs, as well as tax breaks and infrastructure support.
Performance-Linked Incentive (PLI) Scheme: The government approved a Performance-Linked Incentive (PLI) scheme for the semiconductor industry in March 2021, offering up to 20% on incremental sales for five years. The initiative seeks to attract investment in the semiconductor industry and boost domestic production.
India Semiconductor Mission (ISM) -- An Effort to Boost Local Manufacturing 
The government established a dedicated body called the India Semiconductor Mission (ISM) to implement the scheme and coordinate with various stakeholders, such as ministries, industry players, and academia. The task force is working closely with industry experts to identify key areas of focus, such as design, fabrication, assembly, and testing. The primary objectives of ISM include:
Developing a Comprehensive Long-Term Strategy: Developing a comprehensive long-term strategy for developing the country's semiconductor and display manufacturing capabilities and the semiconductor design eco-system.
Enabling Growth of the Semiconductor Design Industry: Enabling a multi-fold growth of the Indian semiconductor design industry by providing requisite support in the form of Electronic Design Automation (EDA) tools, foundry services, and other suitable mechanisms for early-stage startups.
Enabling Cutting-Edge Research: Enabling cutting-edge research in the semiconductors and display industry, including evolutionary and revolutionary technologies through grants, global collaborations, and other mechanisms in academia/research institutions, industry, and through establishing Centers of Excellence (CoEs).
Collaborations and Partnership Programs: Enabling collaborations and partnership programs with national and international agencies, industries, and institutions for catalyzing collaborative research, commercialization, and skill development.
Major Players Entering the Indian Market
The government's efforts have attracted several global and domestic players who have expressed their intent to set up fabs or display units in India. These include:
Tata Group: One of India's largest conglomerates, Tata Group plans to invest $7.5 billion over the next decade to enter the semiconductor industry. The group wants to set up a fab and advanced packaging facility in India.
Samsung Display: A subsidiary of South Korean giant Samsung Electronics that makes OLED panels for smartphones and TVs, has reportedly applied for the government's incentive scheme to set up a display unit in India.
STMicroelectronics: A French-Italian company, one of the world's largest semiconductor manufacturers, has signed an MoU with ISM to evaluate the feasibility of setting up a fab in India. 
Successful Startups Rely on Innovation
Despite the challenges, the Indian semiconductor industry has witnessed several successful startups in recent years. In 2020, Bengaluru-based semiconductor design startup Signalchip raised $7.5 million in funding. Mumbai-based fabless semiconductor company Ineda Systems raised $20 million in a Series D funding round. These startups are working on developing innovative solutions for the semiconductor industry, such as low-power chips for IoT devices and specialized chips for artificial intelligence (AI) applications.
Challenge — Shortage of Skilled Workers
The semiconductor industry requires a highly skilled workforce, including engineers, designers, and technicians. However, India faces a shortage of skilled talent in the semiconductor industry. According to a report by the Indian Staffing Federation (ISF), there is a talent demand-supply gap of 22% in the semiconductor industry. This gap means that the industry is not able to find enough skilled workers to meet its demand.
Global Chip Shortage Creates Demand
The push for semiconductors in India comes at a time when the global semiconductor industry faces a severe chip shortage. This shortage has affected several sectors, such as automotive, consumer electronics, and medical devices. The COVID-19 pandemic has further exacerbated the situation, leading to disruptions in global supply chains and increased demand for electronics and digital services.