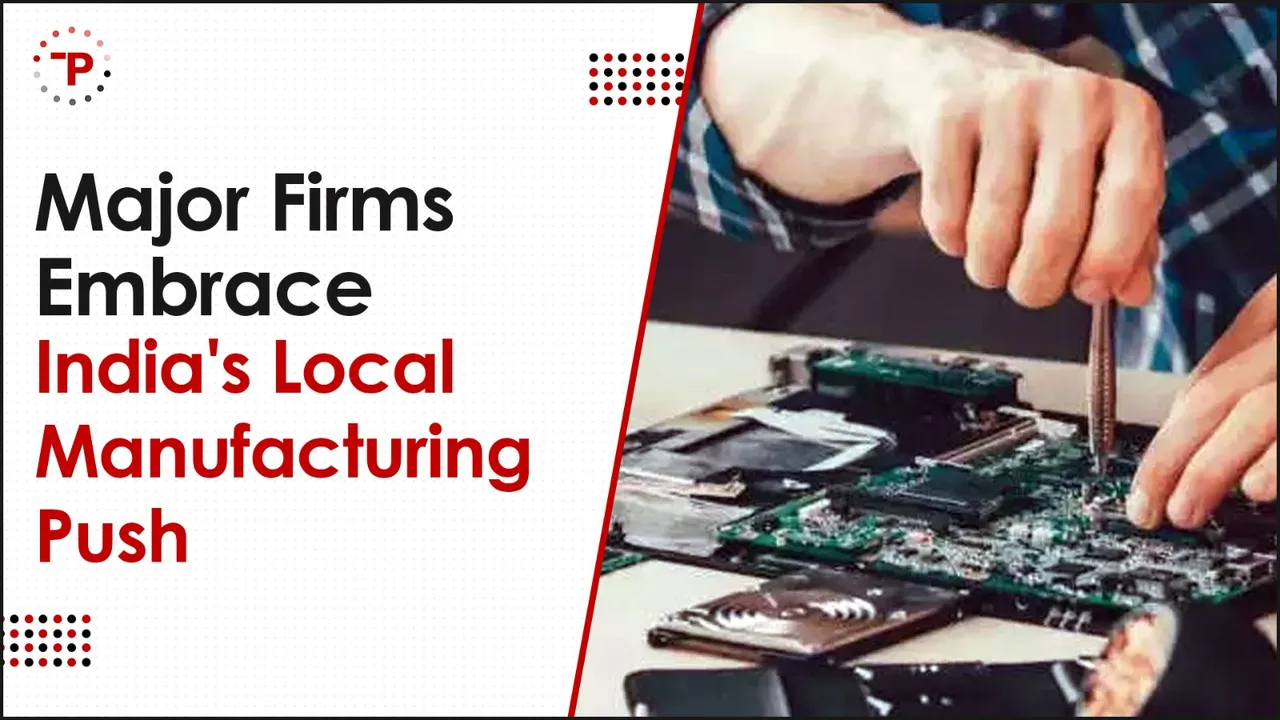 As the deadline for applications draws near, the Indian government has reported receiving an impressive 58 applications for the revamped Production-Linked Incentive (PLI) scheme designed to boost the IT hardware manufacturing sector. With the submission window closing on August 30, this surge in interest underscores the industry's enthusiasm for the scheme's benefits. Alkesh Kumar Sharma, Secretary of the Ministry of Electronics and Information Technology, confirmed that the applications have been received from both global and local companies, marking a significant step toward achieving India's vision of becoming a global hub for IT hardware production.
Major Industry Players Embrace the Scheme
In a recent statement, Sharma revealed that all major players in the IT hardware industry have taken advantage of this opportunity and submitted their applications for consideration under the PLI scheme. This development demonstrates a collective commitment from both domestic and international corporations to capitalize on the incentives provided by the scheme to establish and expand their manufacturing footprint within India. The government's intent to foster domestic manufacturing is clearly resonating with industry leaders.
While the government has witnessed remarkable interest in the PLI scheme, officials have asserted that there will be no further extensions to the application deadline. The timeline for submissions had already been extended once before, in July, in response to requests from stakeholders for additional time to complete and submit their applications. Given the robust response so far, the government appears poised to proceed with the evaluation process as planned.
Enhanced Financial Outlay Fuels Industry Growth
The revised PLI scheme has been allocated a substantial financial outlay of ₹17,000 crore, signifying a more than twofold increase in incentives compared to its predecessor. This infusion of funds underscores the government's commitment to bolstering the IT hardware manufacturing ecosystem and attracting global giants such as Apple, Dell, HP, and others to establish their manufacturing bases in India. With the increased financial backing, the scheme is poised to drive significant growth and contribute to India's emergence as a preferred destination for IT hardware production.
Comprehensive Scope Aims to Boost Localization
The enhanced PLI scheme sets forth a comprehensive agenda aimed at bolstering not only the assembly of IT hardware products such as laptops, desktops, tablets, all-in-one PCs, and ultra-small form factor PCs but also the localization of crucial components. The scheme's provisions now include a localization schedule that encourages the manufacturing of components like printed circuit boards and memory modules. Participants engaging in such endeavours will be eligible for supplementary incentives, thereby fostering a self-reliant manufacturing ecosystem for IT hardware.
The overwhelming response of 58 applications for the IT Hardware PLI 2.0 scheme underscores the growing resonance of India's push to foster domestic IT hardware manufacturing. With major industry players showing keen interest, the government's decision to enhance financial incentives and promote component localization seems to be bearing fruit. As the deadline for applications looms, the IT hardware sector anticipates a transformative journey, further solidifying India's position as a global manufacturing hub.