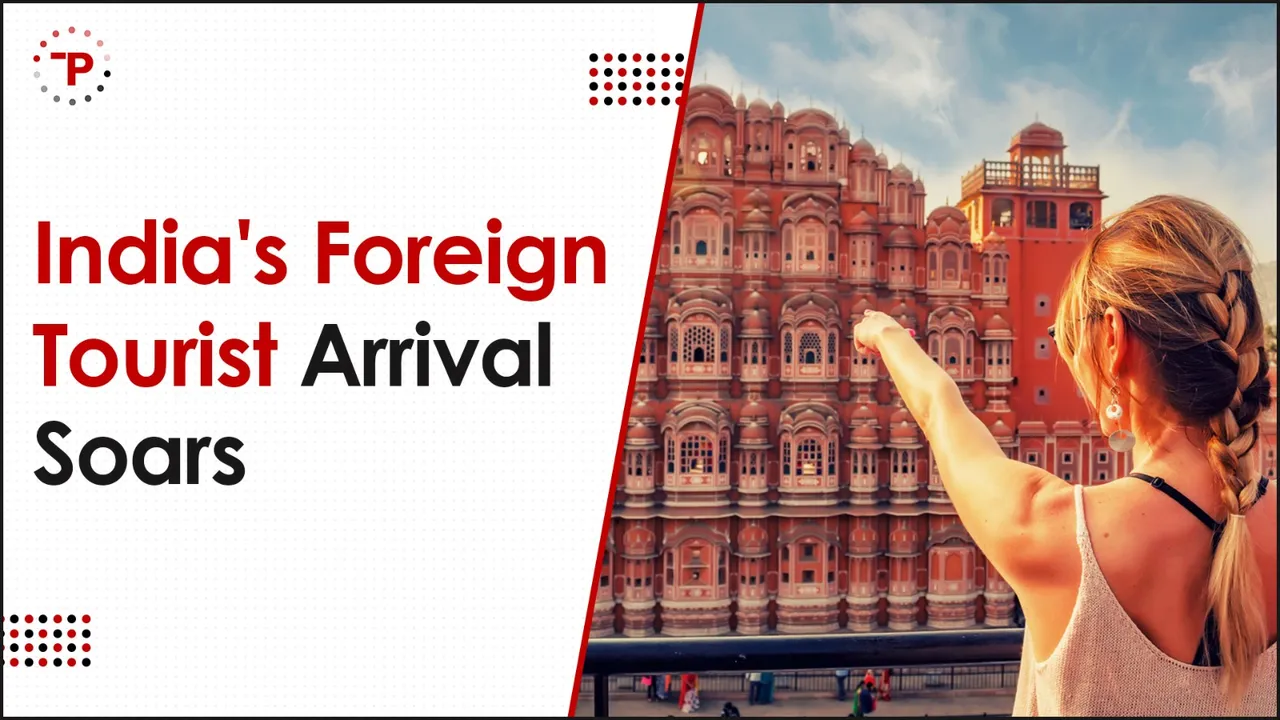 The influx of foreign tourists in India during the January-June period of 2023 has witnessed a remarkable increase of 106% compared to the same timeframe in 2022. Officials indicate that this surge reflects the nation's sustained efforts to rejuvenate tourism, both domestically and internationally, following the challenges posed by the COVID-19 pandemic.
Promising Growth in Foreign Exchange Earnings
Data highlights a concurrent growth in foreign exchange earnings for the corresponding period in 2023 compared to the previous year. Although the statistics showcase progress, the figures remain below the levels observed before the pandemic. In 2022, the number of foreign tourists visiting India saw a significant uptick post-COVID-19, contributing to this growth.
The construction of the Kashi Vishwanath Corridor in Varanasi has played a pivotal role in boosting tourism in the sacred town. Prime Minister Narendra Modi inaugurated the Kashi Vishwanath Dham project in December 2021, linking the temple to the Ganga river across a vast 500,000 square feet expanse. This development has triggered a cultural resurgence, evident in the increased footfall of tourists visiting the temple.
Domestic Tourism Flourishes Too
Apart from foreign tourists, the domestic tourism sector in India has experienced substantial growth. Domestic tourists surged from 677 million in 2021 to an impressive 1.73 billion in 2022, showcasing a considerable expansion in the sector.
Reports from the Ministry of Tourism indicate that foreign tourist arrivals in India achieved 3.13 million within the first four months of 2023. This represents a significant surge from the previous year's figure of 1.17 million for the same period, reflecting the sector's ongoing recovery.
Foreign Exchange Earnings and Recovery Efforts
Despite the encouraging growth, the 2023 foreign tourist arrival figures remain below those recorded in 2019, which stood at 3.95 million during the corresponding period. While the tourism sector is gradually recuperating, there is still ground to cover before reaching the pre-pandemic levels.
In 2019, India's tourism sector generated ₹2.1 trillion in foreign exchange earnings. Subsequently, the sector witnessed a notable 8.3% year-on-year increase. This underscores the potential for further recovery as India's tourism industry continues its path to full restoration.