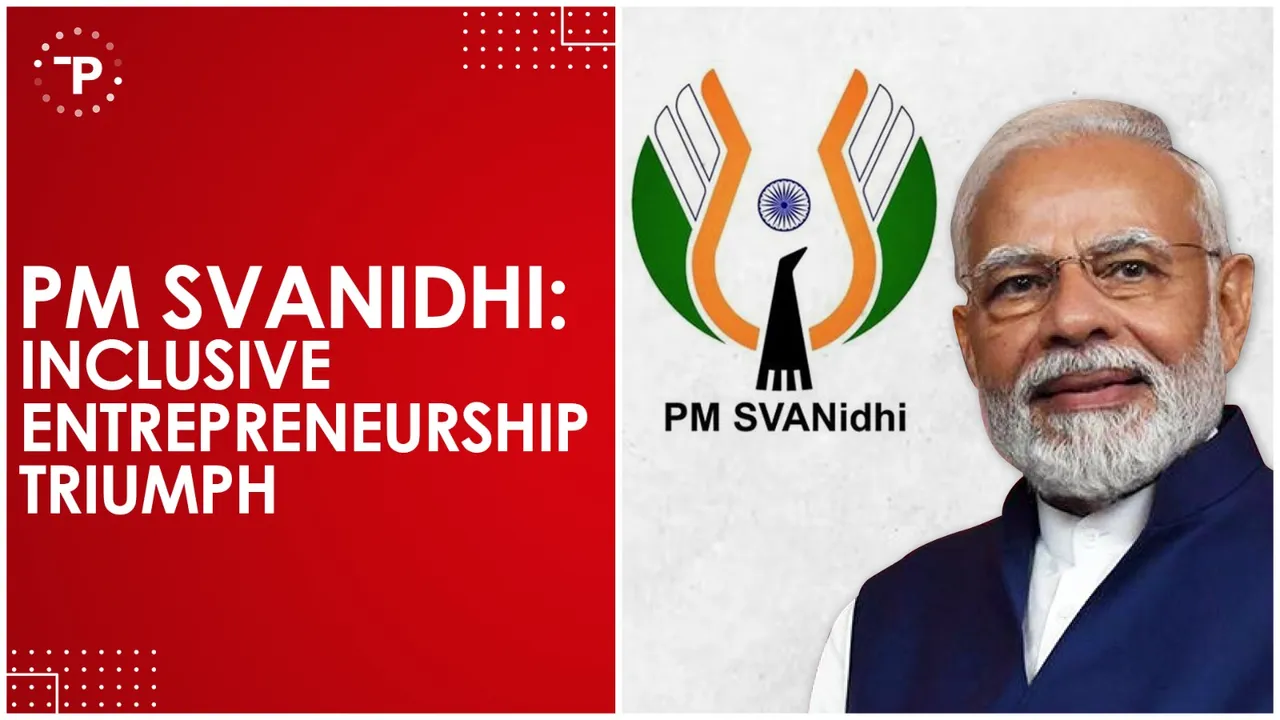 The government's micro-credit initiative targeting street vendors has garnered praise for fostering "inclusive entrepreneurship," in a comprehensive SBI research report. The report delves into various facets of this scheme, emphasizing its impact on diverse socio-economic groups.
The scheme, PM SVANidhi is a micro-credit scheme for urban street vendors was launched during the COVID-19 pandemic on 1 June 2020, and aims to provide collateral-free loans up to ₹50,000 in incremental tranches.
Promoting Inclusive Entrepreneurship
The report reveals that nearly 75 percent of beneficiaries belong to non-general categories, signifying the scheme's inclusive approach. Specifically, Other Backward Classes (OBCs) constitute a significant 44 percent of these beneficiaries.
The Scheduled Castes and Scheduled Tribes receive 22 percent of the total disbursements from the PM Street Vendor's AtmaNirbhar Nidhi (PM SVANidhi) scheme. In a positive turn, 43 percent of the total beneficiaries are women, a testament to the scheme's role in empowering urban women entrepreneurs.
Gender Equality as a Byproduct
The report highlights how the PM SVANidhi scheme has promoted gender equality by empowering urban women to take on entrepreneurial roles.
As per a report in the Mint, around 70 lakh loans disbursed to date, benefiting over 53 lakh street vendors, with a total value exceeding ₹9,100 crore.
The scheme provides loans in three tranches (1st Term loan up to ₹10,000; 2nd term loan up to ₹20,000 and 3rd term loan up to ₹50,000).
Inclusivity Amid OBC Debate
Amidst an ongoing political debate centering around Other Backward Classes (OBCs), the SBI research underscores how the PM SVANidhi scheme has connected marginalized urban micro-entrepreneurs while transcending community barriers.
The report underscores a positive trend in loan repayment, indicating the scheme's popularity and incentivizing borrowers to honor their financial commitments.
Impressive Loan Disbursement Statistics
To date, the PM SVANidhi scheme has disbursed roughly 70 lakh loans, benefiting over 53 lakh street vendors, with a total value exceeding Rs 9,100 crore.
The report, as highlighted on the Prime Minister's website, describes the PM SVANidhi scheme as a "huge success." It also points out that over 65 percent of borrowers fall within the 26-45 age group, shedding light on the scheme's demographic reach and its potential to uplift urban entrepreneurs.
At the time of the launch of the scheme, the Centre set a target of 50 lakh street vendors to be covered under PM SVANidhi for the 1st term loan of ₹10,000. Subsequently, due to high demand (106% of the old target achieved), the target was revised to 63 lakh street vendors. The Centre has set the target of 88.5 lakh street vendors for loan disbursement under the micro-credit scheme till December 2023.