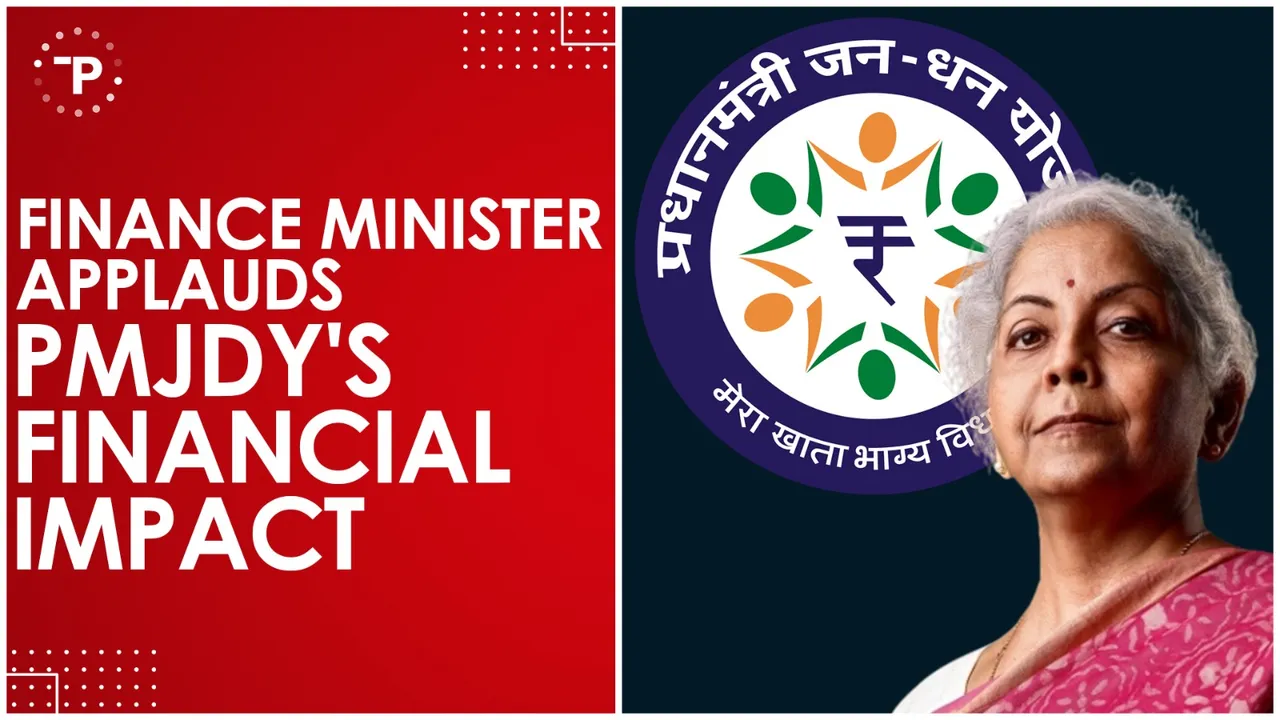 In her inaugural address at the Kautilya Economic Conclave 2023, Finance Minister Nirmala Sitharaman emphasized the pivotal role of the Pradhan Mantri Jan Dhan Yojana (PMJDY), launched in 2014, in achieving financial inclusion across India. She highlighted how over 50 government schemes now facilitate direct transfers of benefits into the bank accounts of beneficiaries, with PMJDY playing a pivotal role in this process, streamlining government welfare programs.
Overcoming Initial Skepticism
Sitharaman addressed the initial skepticism when the program was launched, pointing out concerns about public sector banks being burdened with zero-balance accounts. Many believed that these accounts, initially opened with no minimum balance requirement, would strain the banking system. However, Sitharaman revealed that these accounts collectively hold a balance exceeding Rs 2 lakh crore, debunking the misconception and illustrating their active use.
Effectiveness of Multilateral Institutions
Furthermore, the Finance Minister discussed the challenges and importance of climate financing, underscoring its role in addressing critical environmental issues. She stressed the need to overcome hurdles in this area to ensure a sustainable and green future.
She also shared her views on the effectiveness of multilateral institutions, including Multilateral Development Banks (MDBs), in the current global context. Sitharaman suggested that they may be facing reduced effectiveness due to evolving geopolitical dynamics and economic shifts.
Global Security Concerns
Sitharaman emphasized the challenges posed by global terrorism and urged investors and businesses to consider these factors when making investment decisions. She highlighted the importance of assessing and mitigating such risks comprehensively.
Pradhan Mantri Jan Dhan Yojana (PMJDY) -- An Overview
In 2014, the government initiated the Pradhan Mantri Jan Dhan Yojana (PMJDY) with the goal of providing financial services to all citizens, regardless of their socio-economic status.
PMJDY is a National Mission on Financial Inclusion, taking a comprehensive approach to extend banking services to every household in India. The scheme offers a range of financial services, including basic savings accounts, credit access, remittances, insurance, and pension options.
The objectives of PMJDY are threefold. Firstly, it aims to ensure universal access to fundamental financial services, promoting inclusive growth and curbing financial exclusion. Secondly, the scheme seeks to foster financial stability by advocating for saving, insurance, and responsible borrowing. Lastly, it addresses direct benefit transfer, enabling disadvantaged populations to receive government assistance directly, minimizing corruption and enhancing transparency.
PMJDY accounts have no minimum balance requirements, facilitating access for low-income groups and rural households. Account holders receive a RuPay debit card for convenient transactions and may access an overdraft facility of up to ₹10,000, contingent on eligibility and account performance. They are also eligible for life and accidental insurance cover.
As of September 2021, PMJDY has opened over 43 crore accounts with deposits totaling around ₹1.55 lakh crore, successfully bringing millions into the formal banking system. Nonetheless, challenges remain, including technological limitations, low financial literacy, and product design that may not fully cater to the needs of specific groups within the population.