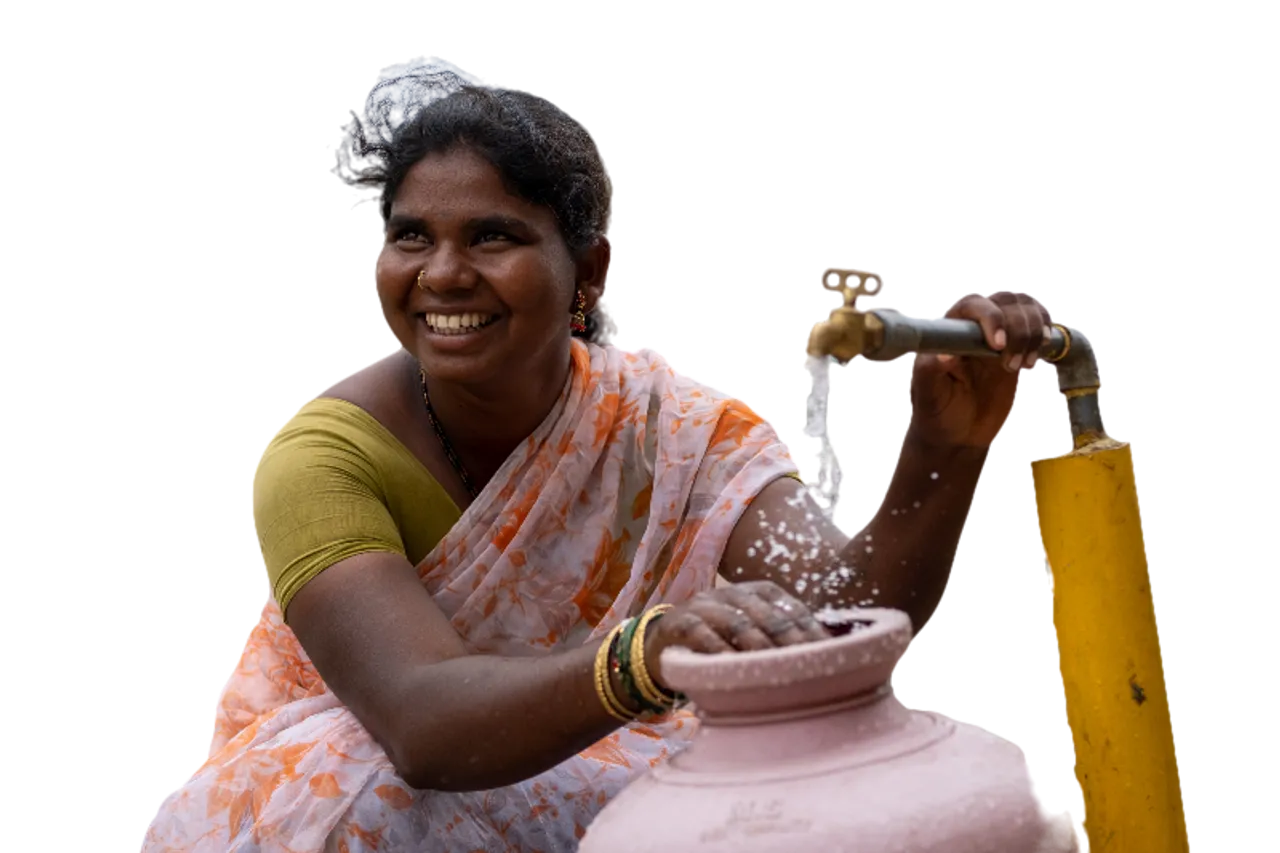 Modi government's ambitious bid to provide functional household tap connection (FHTC) in the entire country has received a raise in budget allocation of about 27 per cent in the 2023 budget. With the deadline fast approaching and 2024 being the year of general elections, the JJM has seen a hike from ₹54,808 crores in the previous year to ₹69,684 crores this year.
So, what has this scheme achieved so far? Will the government hit its target with this scheme? Let's take a look:
Clean drinking water for all
Jal Jeevan Mission is a major effort of the Government of India aimed at providing clean and sufficient drinking water to every rural home in the country. The project, which was launched in 2019, aims to empower and enhance the lives of millions of people living in rural regions who still lack access to basic drinking water services.
The Jal Jeevan Mission's principal goal is to offer a functional household tap connection (FHTC) to every rural household by 2024. An FHTC refers to a household that receives at least 55 litres of potable water per capita per day all through the year. This will not only assure the supply of clean water for consumption but will also alleviate the strain of water collection, particularly for women and children.
The purpose also focuses on water conservation and management through the promotion of water-efficient technologies and practices such as rainwater harvesting and groundwater recharge.
To accomplish its objectives, the mission has used a community-driven strategy, in which the public is involved in the conception, implementation, and administration of water supply projects.
Targets & Deadlines
In a response to a question in Parliament, Mr. Prahlad Singh Patel MoS for Jal Shakti stated, "At the time of announcement of Jal Jeevan Mission in August 2019, 3.23 crore (17%) rural households were reported to have tap water connections. So far, as reported by States/UTs as on 09.03.2023, additional 8.16 crore rural households have been provided with tap water connections in the last three and half years under JJM." 
He added, "out of 19.42 crore rural households in the country, around 11.39 crore (58%) households are reported to have tap water supply in their homes."
A Ministry-commissioned survey of a cross-section of rural households in October 2022 found that Tamil Nadu, Himachal Pradesh, Goa, and Puducherry had more than 80% of households with fully functional connections, while less than half of the households in Rajasthan, Kerala, Manipur, Tripura, Maharashtra, Madhya Pradesh, Mizoram, and Sikkim have a functional connection.
According to the poll, nearly three-fourths of families received water seven days a week, with 8% receiving water just once a week. On average, homes received water for three hours per day, and 80% said that the tap connections fulfilled their daily water requirements.
The initiative has made tremendous success in connecting millions of homes to functioning household taps and encouraging water conservation and management methods. 
Admittedly, the mission confronts several obstacles, including technical problems, limited community engagement, sustainability concerns, and geographical factors. The Jal Jeevan Mission is an important step in ensuring that every rural home in India has access to clean and sufficient drinking water. 
Resolving these issues is critical to the mission's viability in supplying safe drinking water to every rural home in India. The Jal Jeevan Mission has the ability to alter the lives of millions of people living in rural India by improving their health, cleanliness, and general well-being with ongoing support and effort.