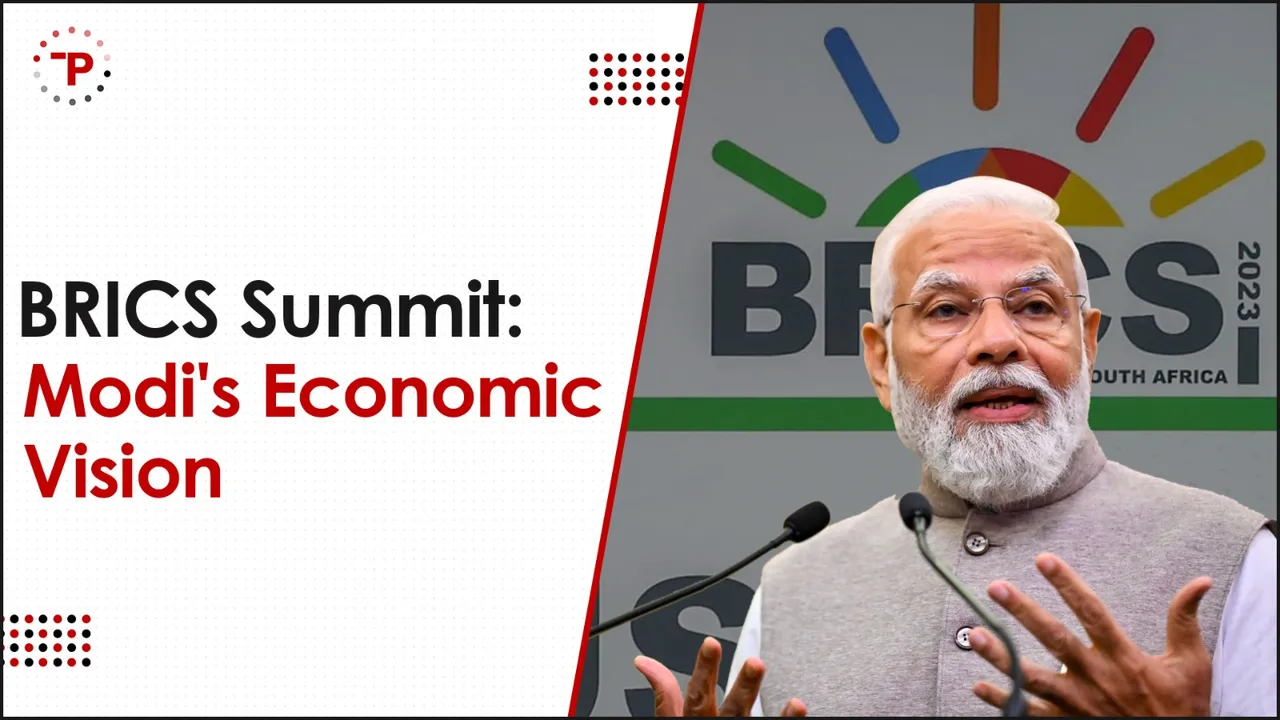 Speaking at the BRICS Business Forum Leaders' Dialogue, Prime Minister Narendra Modi expressed his confidence in India's trajectory to becoming a USD 5 trillion economy and positioning itself as a global growth engine.
Modi emphasized the successful implementation of "mission-mode" reforms that have significantly enhanced the ease of doing business in India. These reforms, coupled with technology-based solutions to address socio-economic challenges, have led to a favorable environment for investors.
Innovative Approach: Converting Challenges into Opportunities
Highlighting India's resilience, Modi pointed out the country's ability to turn disasters and challenges into opportunities for economic recovery. The reforms have transformed India's business landscape, making it more investor-friendly and efficient.
Implementing transformative measures such as the Goods and Services Tax (GST) and the Insolvency and Bankruptcy Code has boosted investor confidence in India. Modi also highlighted the opening of sectors like defense and space for private investments, as well as the reduction in logistics costs that has enhanced the competitiveness of the manufacturing sector.
Green Technologies and Renewable Energy: Paving the Way for the Future
Modi's government is actively pursuing India's emergence as a global manufacturing hub for green technologies, including solar energy, wind energy, electric vehicles, hydrogen, and ammonia. This focus aligns with India's goal to create a substantial market for renewable technologies, fostering environmental sustainability.
Financial Inclusion through Technology: A Leap Forward
Through technology-driven initiatives, India has made significant strides in achieving financial inclusion. The Direct Benefit Transfers (DBT) worth over USD 360 billion have not only improved service delivery transparency but also minimized corruption and intermediaries.
Modi highlighted the widespread adoption of the Unified Payments Interface (UPI) in India, from street vendors to large shopping malls. The platform's success has attracted international interest, with countries like UAE, Singapore, and France joining. Modi sees potential collaboration on UPI with BRICS nations as well.
Infrastructure Development: Building the Foundation for Future India
India's substantial investments in infrastructure development are laying a robust foundation for the country's future growth. These efforts are expected to shape a new India that is poised for economic advancement and prosperity.
Modi underscored the collective potential of BRICS nations (Brazil, Russia, India, China, South Africa) to significantly contribute to global welfare, particularly for the Global South. Together, these countries can shape positive change on the global stage.