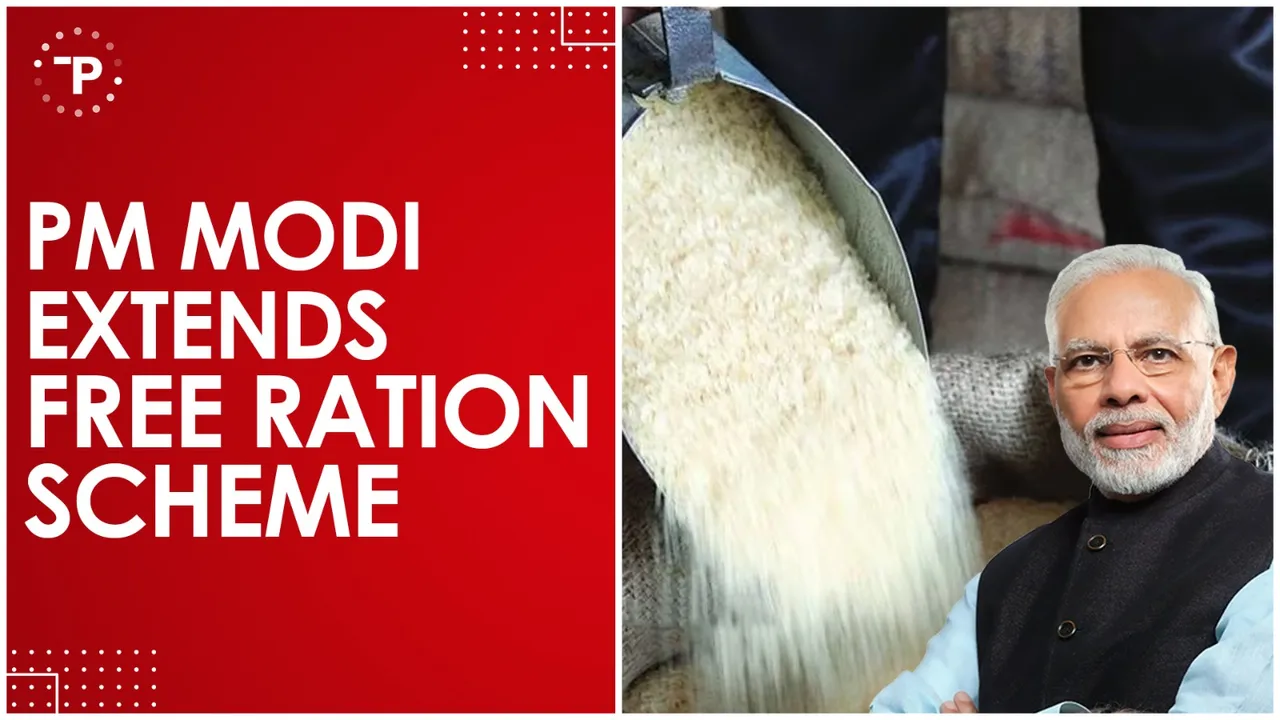 Prime Minister Narendra Modi has unveiled the extension of the Pradhan Mantri Garib Kalyan Anna Yojana (PM-GKAY) free ration scheme, ensuring its continuation for an additional five years. This pivotal initiative, initially introduced in 2020 in response to the COVID-19 pandemic, has proven to be instrumental in providing essential support to the country's economically disadvantaged population.
The PM-GKAY scheme was first initiated during the pandemic to provide 5 kilograms of free food grains to eligible ration card holders under the ambit of the National Food Security Act, 2013 (NFSA). The NFSA, originally introduced by the previous UPA government, granted beneficiaries access to subsidized food grains at nominal rates, specifically set at Rs 3, Rs 2, and Rs 1 per kilogram for rice, wheat, and coarse grains, respectively.
Originally set to expire in late 2022, the PM-GKAY was subsequently extended until December 2023, effectively merging it with the NFSA framework. As the scheme approached its expiry, the government has once again chosen to prolong its duration, this time for a substantial five-year period.
Beneficiaries and Scope
The PM-GKAY scheme encompasses two pivotal categories of ration card holders under the NFSA, primarily the Antyodaya Anna Yojana (AAY) and Priority Households (PHH). The NFSA casts its protective net over a substantial 20 crore families, equivalent to an astonishing 81.35 crore beneficiaries, collectively representing a significant proportion of the nation's population.
AAY households receive a standardized 35 kilograms of food grains on a monthly basis, regardless of family size. On the other hand, priority households are allocated food grains depending on the number of family members, with each member being entitled to 5 kilograms every month.
Impact and Substantial Savings
The extension of the PM-GKAY scheme has ushered in a slew of positive outcomes. In the financial year 2022-23, AAY households witnessed annual savings totaling a remarkable Rs 2,705 crore, while PHH families accrued annual savings amounting to approximately Rs 11,142 crore. Since its inception in 2020, the government has allocated a staggering 1,118 lakh metric tonnes of food grains from its central procurement pool, incurring a cost of Rs 3.9 lakh crore.
In the first month of the current year, the PM-GKAY scheme was consolidated with the NFSA, effectively ensuring that all ration allocations for AAY and PHH families were made free of charge. This merger effectively eliminated the additional provisions introduced during the pandemic. This strategic maneuver came at a juncture when the central grain pool was experiencing diminishing stock levels, ultimately translating into an estimated monthly saving of Rs 15,000 crore for the government.
The government's financial allocations in the context of food subsidies have undergone notable fluctuations. During the zenith of the pandemic, the outlay for food subsidies soared to an astonishing Rs 5.41 lakh crore. However, in the current year's budget, the government has earmarked just under Rs 2 lakh crore for all food subsidies.