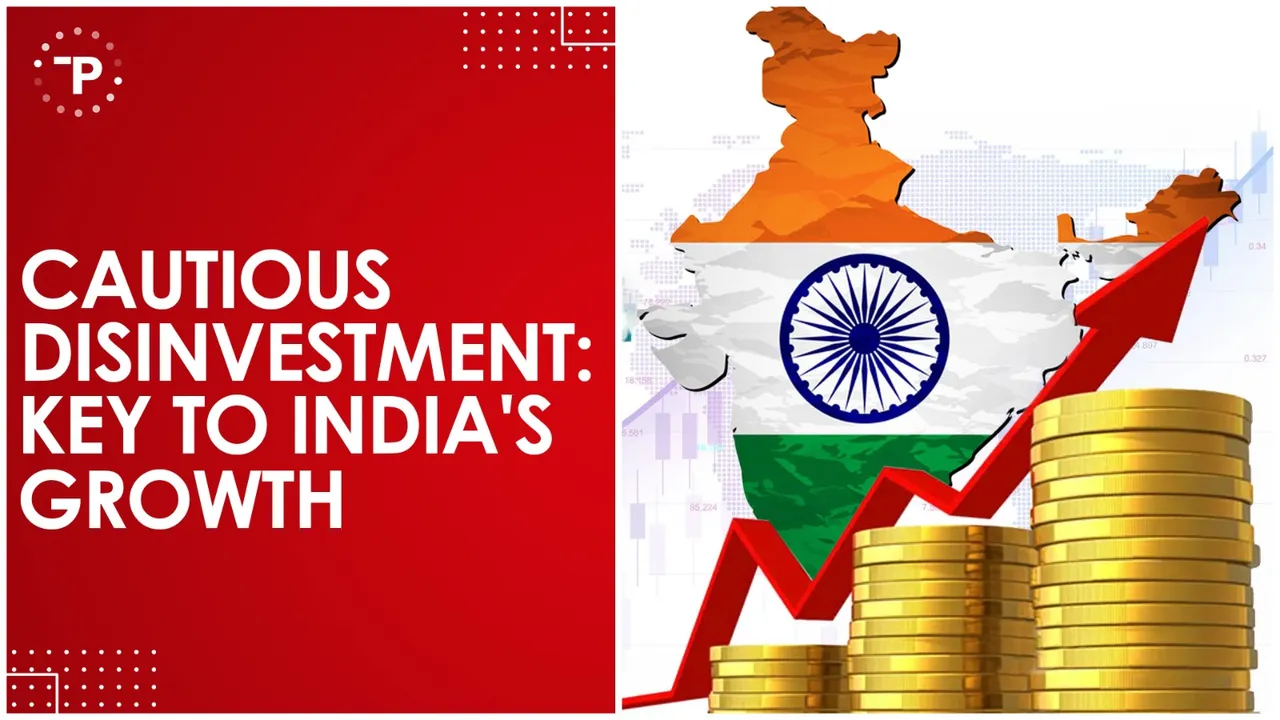 Cautious disinvestment is the key to India's growth story, say former bureaucrats. "India's assets are for sale," is a very generic statement, feel a large number of bureaucrats we spoke to. The process of disinvestment was delineated by a Congress government under Rajiv Gandhi and sped up by another Congress-led government under PV Narasimha Rao. However, the process reached its zenith during the Atal Behari Vajpayee government between 1998 to 2004. He had created a Disinvestment Ministry with a dynamic minister like Arun Shourie to helm the affairs and able IAs officers Pradeep Baijal and PK Basu to help him formulate strategies for the strategic sale of sick PSUs.
Former IAS officers who were in charge of ministries like telecom, commerce, economic affairs, etc., feel that the disinvestment process has considerably slowed down. Even the data from DIPAM (Ministry of Disinvestment and Public Assets Management) also testifies to this. As against a target of Rs 1,05,000 crore from disinvestment in 2019-20, the Centre could get only Rs 50,299 crores, a shortfall of almost 55 per cent. Next year the target was doubled to Rs 2,00,000 crores but the actual receipts were only Rs 32,885, a shortfall of staggering 84 per cent.
In 2021-22 the target was lowered to Rs 1,75,000 crore but the receipts from disinvestments were only Rs 13,534 crores, a shortfall of over 90 per cent. The government lowered the target of earnings from disinvestment to only 65,000 crores, and it marginally improved to 35,293 crores – still a shortfall of 45 per cent. In the current financial year i.e. 2023-24 against a target of Rs 51,000 crores, the government has so far been able to receive only 5600 crores, again a shortfall of about 85 per cent. With Union elections looming large on the horizon, these numbers are unlikely to go any higher this year.
Former IAS officers feel that the speed of disinvestment has considerably slowed down during the past few years because the government wants to tread cautiously. It is no doubt that it has not only sold its Achilles Heel, Air India, but also has diluted stake in LIC and Coal Corporation of India (CCI). There are a number of other entities like IDBI Bank, Bharat Earth Movers Limited (BEML), Shipping Corporation of India (SCI), and Concor on its plate right now, but they are unlikely to tread any further till the elections are over in May next year.
Former UPSC chairman Deepak Gupta says the government needs to disinvest the PSUs as the government has no business to be in business but it has to ensure that there is no sectoral monopoly. Container Corporation of India, for example, is a rich dividend providing company hence its sale is not needed. But, if it intends to sell the PSU, it should ensure that the direct competitors do not participate in the bidding process as that would lead to the monopoly.
The government should disinvest strategically but with well-defined goals, and compensating fiscal deficit should not be one of them, says Gupta adding entities like ONGC, Indian Oil, and HPCL should not be privatized because there are not many private players in the oil and gas sectors.
One of the problems in the disinvestment process is the lack of level playing fields. There are only a few big corporates which have deep pockets, and if their bid is the highest, the government too has limited scope to limit them.
Former UP Cadre IAS officer Raju Sharma, who has authored a number of books on governance and economy, feels disinvestment is necessary but transparency is of utmost importance.