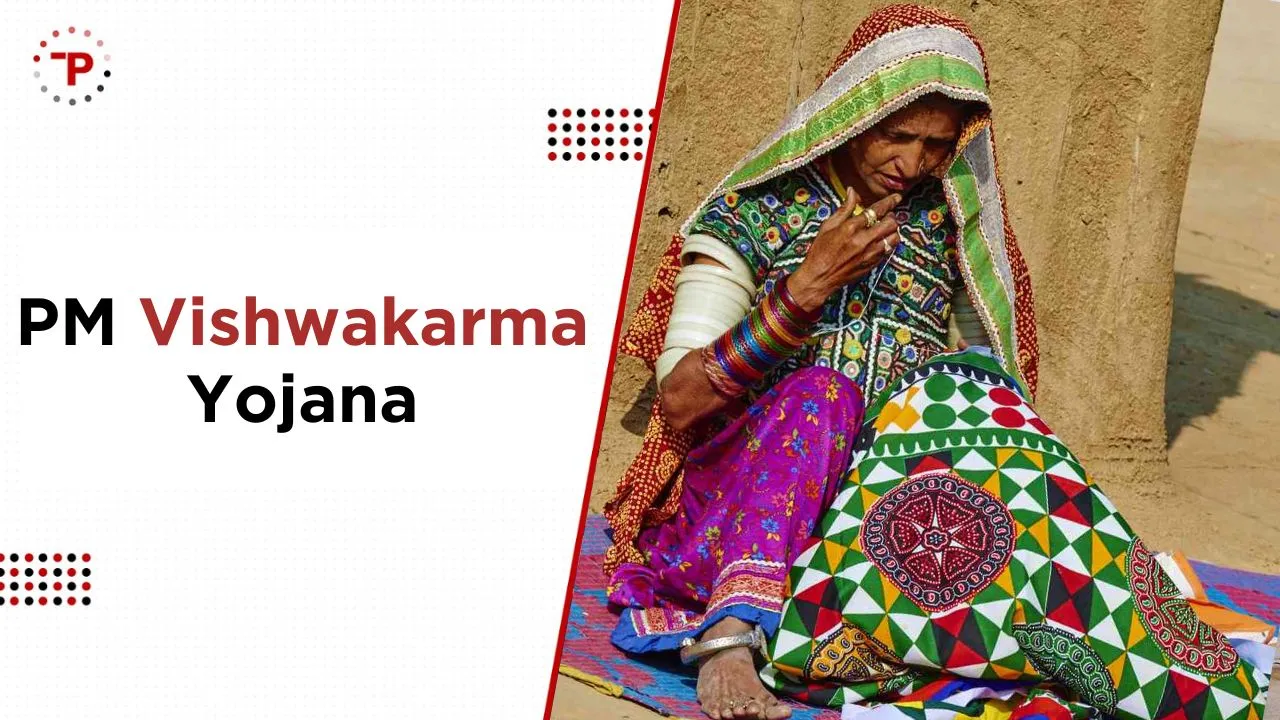 Crafting a Better Future for Artisans
In a bid to empower traditional artisans and craftsmen across India, the Central Committee on Economic Affairs (CCEA), has given the green light to the 'PM Vishwakarma Yojana'. This scheme aims to extend a helping hand to about 30 lakh artisans and craftsmen associated with 18 traditional trades by offering them loans and training opportunities.
Targeting Traditional Professions
The 'PM Vishwakarma Yojana' is set to provide significant financial aid and support to individuals engaged in 18 traditional professions. From weavers and goldsmiths to blacksmiths and barbers, this scheme aims to uplift and empower artisans across various sectors that have been integral to India's cultural heritage for generations.
Accessible Loans at Low-Interest Rates and Plans of Success
Under the scheme's provisions, eligible artisans and craftsmen will have the opportunity to secure a loan of one lakh rupees at a remarkably low-interest rate of 5%. This initial loan offering will later be expanded to two lakh rupees. This financial assistance will undoubtedly prove to be a lifeline for many artisans, allowing them to invest in their craft, purchase essential tools, and enhance their productivity.
During a recent meeting of the CCEA, Union Railway, Communications, and Information Technology Minister Ashwini Vaishnav provided insights into the blueprint of the 'PM Vishwakarma Yojana'. He highlighted that approximately 13 thousand crore rupees will be allocated over the first five years of the scheme's implementation. This substantial investment demonstrates the government's commitment to supporting traditional artisans and fostering economic growth in the sector.
Holistic Support through Skill Training
The 'PM Vishwakarma Yojana' not only offers financial assistance but also aims to equip artisans with the skills and tools they need to thrive in their respective trades. The scheme will provide two types of skill training: Basic and Advanced. This well-rounded approach ensures that artisans receive comprehensive support, from foundational skills to advanced techniques, enabling them to stay competitive in a rapidly evolving market.
Formal Launch on Vishwakarma Jayanti
While Prime Minister Narendra Modi hinted at the scheme during his Independence Day speech from the Red Fort, the official launch is scheduled for September 17, which marks Vishwakarma Jayanti. On this occasion, the PM will ceremoniously inaugurate the 'PM Vishwakarma Yojana', signalling a new era of growth and prosperity for traditional artisans.
The 'PM Vishwakarma Yojana' stands as a testament to the government's dedication to preserving traditional trades while ensuring that artisans have the resources and opportunities to thrive in a modern economic landscape. As the scheme formally takes off, it holds the promise of empowering countless artisans and transforming their lives for the better.