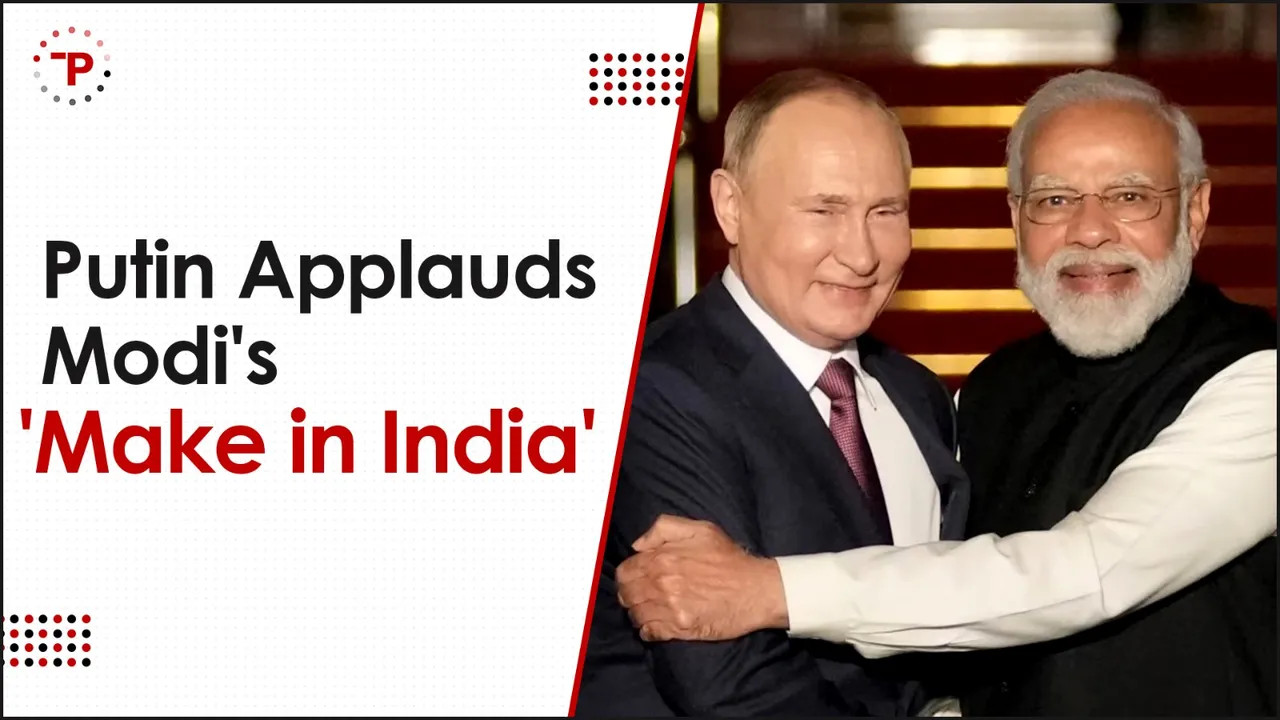 Russian President Vladimir Putin has lauded Indian Prime Minister Narendra Modi's 'Make in India' policy, emphasizing the importance of encouraging domestic production and using Indian-made products. At the 8th Eastern Economic Forum (EEF) in Vladivostok, Russia, Putin commended Modi for his commitment to promoting the 'Made In India' brand.
 Learning from India's Approach
Responding to a question about Russian-manufactured cars, Putin endorsed using domestically manufactured automobiles. He cited India as a prime example of a country that has successfully implemented policies to promote using locally produced vehicles under Modi's leadership.
Putin acknowledged that in the 1990s, Russia primarily imported Mercedes and Audi cars, lacking a significant domestic automobile industry. However, he emphasized the need to learn from India's focus on production and the use of homegrown vehicles. He supported Modi's encouragement of 'Made In India' products and suggested that Russia should similarly embrace its domestically made cars.
Complying with WTO Obligations
Addressing concerns about compliance with World Trade Organization (WTO) obligations, Putin clarified that promoting domestically made vehicles would primarily relate to state purchases. He proposed the establishment of guidelines specifying which types of cars officials should use, emphasizing the importance of utilizing Russian-made cars. Putin highlighted the streamlined logistics of these vehicles, making them a convenient choice.
The India-Middle East-Europe Economic Corridor
Putin also discussed the India-Middle East-Europe Economic Corridor (IMEC), announced during the G20 leaders' summit in New Delhi. He expressed optimism about the project, asserting it would not hinder Russia's interests. While the United States recently joined the initiative, Putin saw its participation mainly driven by business interests. He emphasized that IMEC aligns with Russia's North-South project and is expected to enhance logistics development.