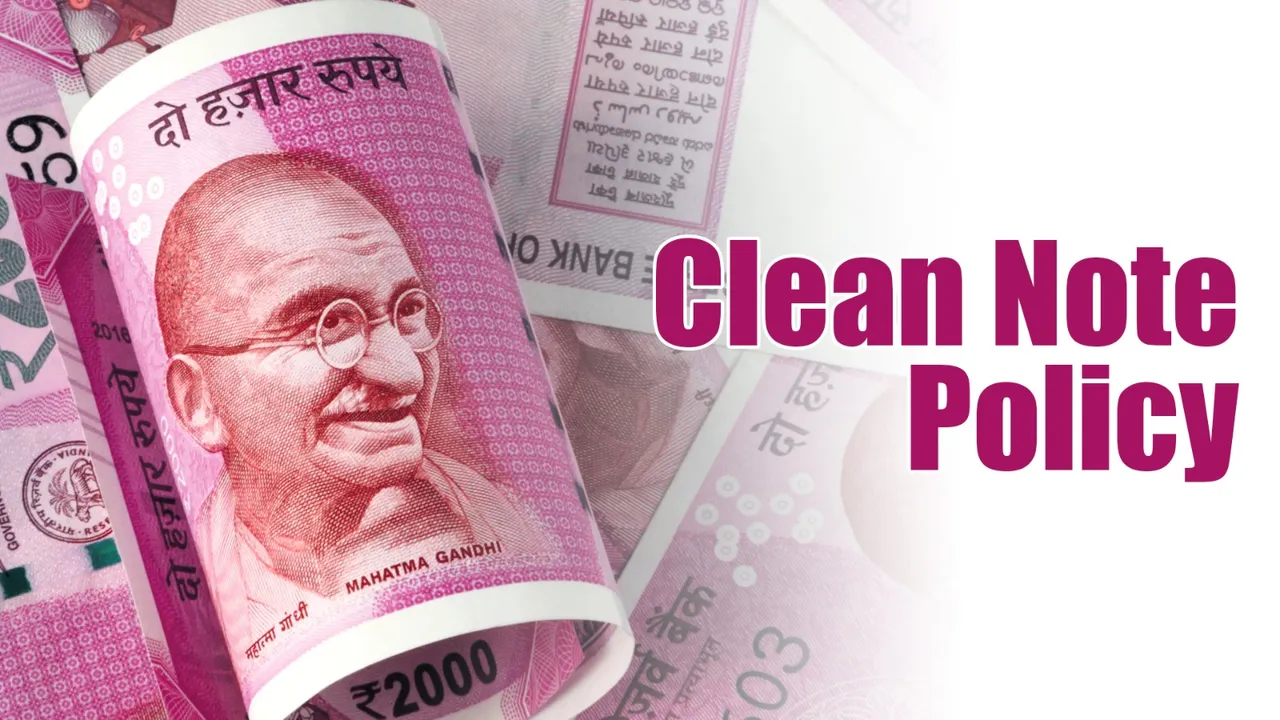 In a surprise move, the Reserve Bank of India (RBI) has announced the withdrawal of the Rs 2,000 note from circulation. Although the note will remain legal tender, citizens have been asked to deposit or exchange these notes by September 30, 2023.
This decision aligns with the RBI's Clean Note Policy, aimed at ensuring the availability of good quality banknotes to the public. 
The Background:
Introduced in 2016, the Rs 2,000 note was intended to replenish the Indian economy's currency in circulation quickly after the demonetization initiative. However, the RBI had stopped printing these high-value notes over the past four years, expressing its intention to reduce their circulation. The apex bank has now cited that the Rs 2,000 denomination is not commonly used for transactions, justifying its withdrawal.
The RBI's decision to withdraw the Rs 2,000 note aligns with two primary objectives. Firstly, the introduction of the note aimed to meet the currency requirements of the economy in the aftermath of demonetization. Secondly, once banknotes in other denominations became readily available, the purpose of the Rs 2,000 note was considered fulfilled. Therefore, its printing was discontinued in 2018-19.
Clean Note Policy:
The Clean Note Policy is an initiative adopted by the RBI to ensure the availability of good quality banknotes to the public. It seeks to maintain the integrity and durability of currency in circulation. Under this policy, the RBI monitors and manages the life span of banknotes, taking into account factors such as wear and tear.
Withdrawal Implications:
As of March 31, 2023, the value of Rs 2,000 notes in circulation accounted for only 10.8% of the total notes in circulation, amounting to Rs 3.62 lakh crore ($44.27 billion). The withdrawal process allows individuals to deposit or exchange these notes for smaller denominations until September 30, 2023.
While the withdrawal is not expected to cause significant disruption due to the availability of smaller denomination notes and the expansion of digital transactions, certain sectors may face inconvenience. Small businesses and cash-oriented sectors like agriculture and construction could experience short-term difficulties. Additionally, there might be an increase in discretionary purchases, such as gold, if people opt to spend their Rs 2,000 notes rather than deposit them.
The withdrawal of the Rs 2,000 notes will lead to an increase in bank deposits, which can ease the pressure on deposit rate hikes. It will also improve banking system liquidity as the entire stock of Rs 2,000 notes will return to the banking system. This improved liquidity may result in a drop in short-term interest rates, benefiting the market.