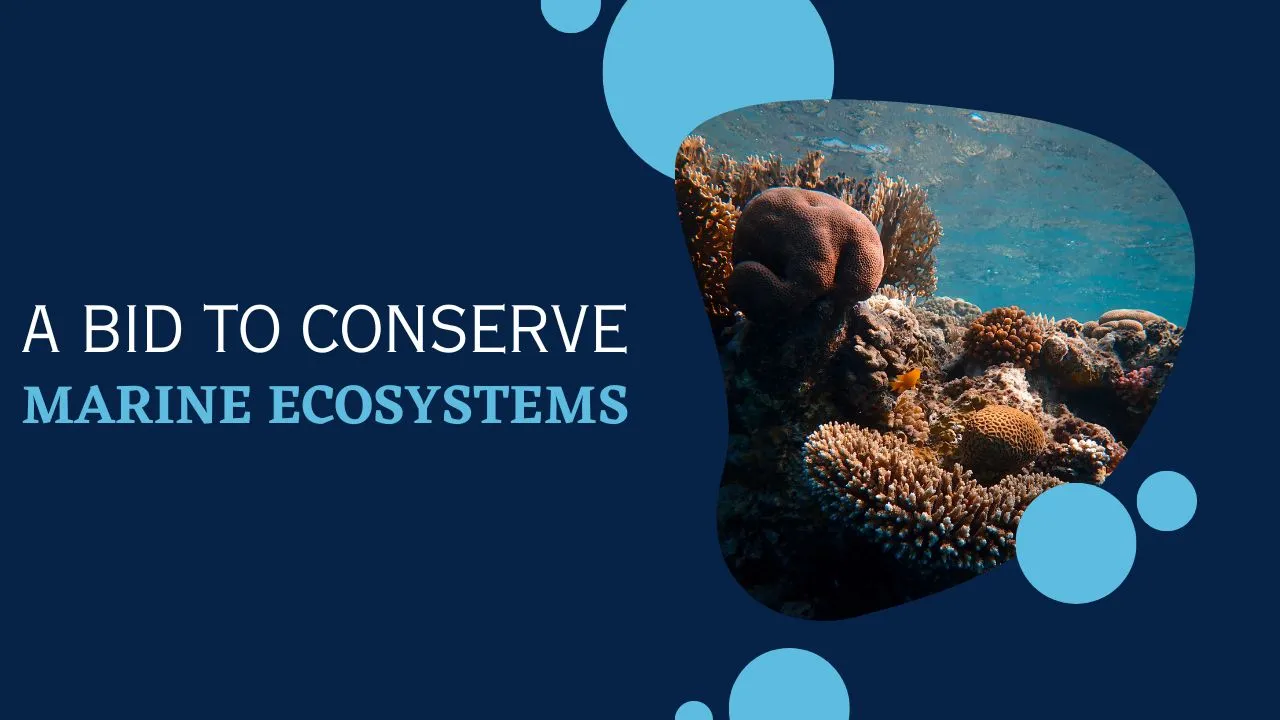 On June 8, the world comes together to celebrate World Oceans Day, a global initiative aimed at raising awareness about the importance of preserving the oceans and their resources. As the lungs of our planet and a vital source of food and livelihood for millions, the oceans are facing unprecedented threats from pollution and human activities. With the decline of fish populations and the deterioration of coral reefs, urgent action is needed to protect and restore our oceans.
History and Importance of World Oceans Day
World Oceans Day was first proposed in 1992 at the Earth Summit in Brazil and officially recognized by the United Nations in 2008. Each year, this day brings decision-makers, scientists, activists, and celebrities together to advocate for the sustainable management of ocean resources and to raise awareness about the changes needed to ensure a healthier environment.
Government Initiatives in India
The government of India has taken several significant steps towards the conservation of coastal and marine resources. The Wildlife Protection Act of 1972 provides legal protection to marine animals, and 31 major Marine Protected Areas have been established under the act. The Coastal Regulation Zone (CRZ) notification prohibits developmental activities and waste disposal in fragile coastal ecosystems. The Department of Fisheries is implementing the Pradhan Mantri Matsya Sampada Yojana (PMMSY), a flagship scheme for the sustainable development of the fisheries sector.
Involvement of Local Communities
Preserving marine resources requires the active participation of local communities. The Centre for Marine Living Resources and Ecology (CMLRE) is implementing a national R&D program on Marine Living Resources (MLR) that supports fisherfolk in the Lakshadweep Islands. The program aims to enhance ornamental and baitfish stocks in the wild, providing training and livelihood support. Additionally, the Pradhan Mantri Matsya Sampada Yojana (PMMSY) scheme promotes sustainable marine fisheries activities and the development of fisheries management plans.
Challenges in Water Quality and Aquaculture
Water quality is crucial for maintaining marine ecosystems. In India, low levels of dissolved oxygen and high nitrogen content in coastal waters pose a significant threat to marine life. Rivers like the Ganga and Krishna are also facing challenges, with acidic or alkaline conditions harmful to aquatic organisms. Sustainable fishing practices are vital for maintaining the balance of marine ecosystems. India has become the second-largest fish-producing country globally, but the decline in marine fish production highlights the need for sustainable fishing practices.
Corporate Contributions and the Blue Economy
The private sector plays a crucial role in conserving marine resources through corporate social responsibility initiatives. Projects like Clean Ganga and Swachh Bharat Kosh have received significant contributions, demonstrating the commitment of corporations to preserving river water quality. The Ministry of Earth Sciences (MoES) has introduced the Draft Blue Economy policy to unlock the economic potential of India's ocean resources. The policy aims to enhance the contribution of the blue economy to India's GDP, improve the lives of coastal communities, and maintain marine biodiversity.
Marine Spatial Planning for Sustainable Development
Marine spatial planning is crucial for sustainable ocean management. India and Norway have established the India-Norway Ocean Dialogue to collaborate on integrated ocean management. The National Centre for Coastal Research (NCCR) is leading the Marine Spatial Planning initiative, initially focusing on Puducherry and Lakshadweep. These areas represent distinct coastal environments, and developing frameworks for sustainable use of ocean resources in these regions will serve as models for other coastal states.
Blue Economy Policy
The Ministry of Earth Sciences (MoES) in India has introduced the Draft Blue Economy policy, which aims to utilize the vast oceanic resources available in the country for economic growth, improved livelihoods of coastal communities, marine biodiversity conservation, and national security. The policy document is open for public consultation, inviting inputs from stakeholders such as industry, NGOs, academia, and citizens. With a coastline of approximately 7.5 thousand kilometers and numerous ports, India's blue economy holds immense potential for economic development and societal benefit. The draft policy framework focuses on key sectors such as marine fisheries, aquaculture, manufacturing, trade, tourism, infrastructure, mining, and offshore energy. By prioritizing sustainability and socio-economic welfare, the policy aims to unlock India's potential for economic growth and welfare.
Marine Spatial Planning: A Tool for Sustainable Ocean Management
Marine spatial planning is recognized as a crucial aspect of sustainable ocean management. India and Norway have established the India-Norway Ocean Dialogue to collaborate on integrated ocean management, with a specific emphasis on marine spatial planning. Marine spatial planning involves creating a framework for the ocean that minimizes conflicts between different economic sectors while ensuring the good environmental status of the ocean. The National Centre for Coastal Research (NCCR) in India will lead the marine spatial planning initiative, with initial focus areas identified as Puducherry and Lakshadweep. Puducherry represents a developing urban area with industries, fisheries, and tourism, while Lakshadweep is an ecologically sensitive region with potential for tourism and fisheries. The frameworks developed for these areas can serve as models for other coastal states in India.
International Examples and India's Progress
Countries worldwide have recognized the importance of harnessing their blue economy and have implemented national ocean policies and legislation to achieve measurable outcomes. For instance, Australia, Brazil, the United Kingdom, the USA, Russia, and Norway have dedicated policies and provisions for their blue economy. Canada and Australia have also established institutions to monitor progress. With the introduction of the draft blue economy policy, India aims to align itself with global efforts and tap into its ocean resources more effectively. The Sustainable Development Goals (SDGs) set by the United Nations, particularly SDG 14 focused on conserving and sustainably using the oceans, seas, and marine resources, provide a global framework for countries to work towards sustainable ocean management.
Future Prospects and Replication
India's draft blue economy policy and marine spatial planning initiatives hold immense promise for sustainable development. The policy's thematic areas cover a wide range of sectors crucial for holistic growth. With the partnership with Norway and the development of frameworks for Puducherry and Lakshadweep, India can establish effective models for a marine spatial planning that can be replicated in other coastal states and environments of the country. By integrating economic activities, environmental conservation, and social welfare, India can unlock its blue economy's potential while ensuring the long-term health and sustainability of its marine ecosystems.