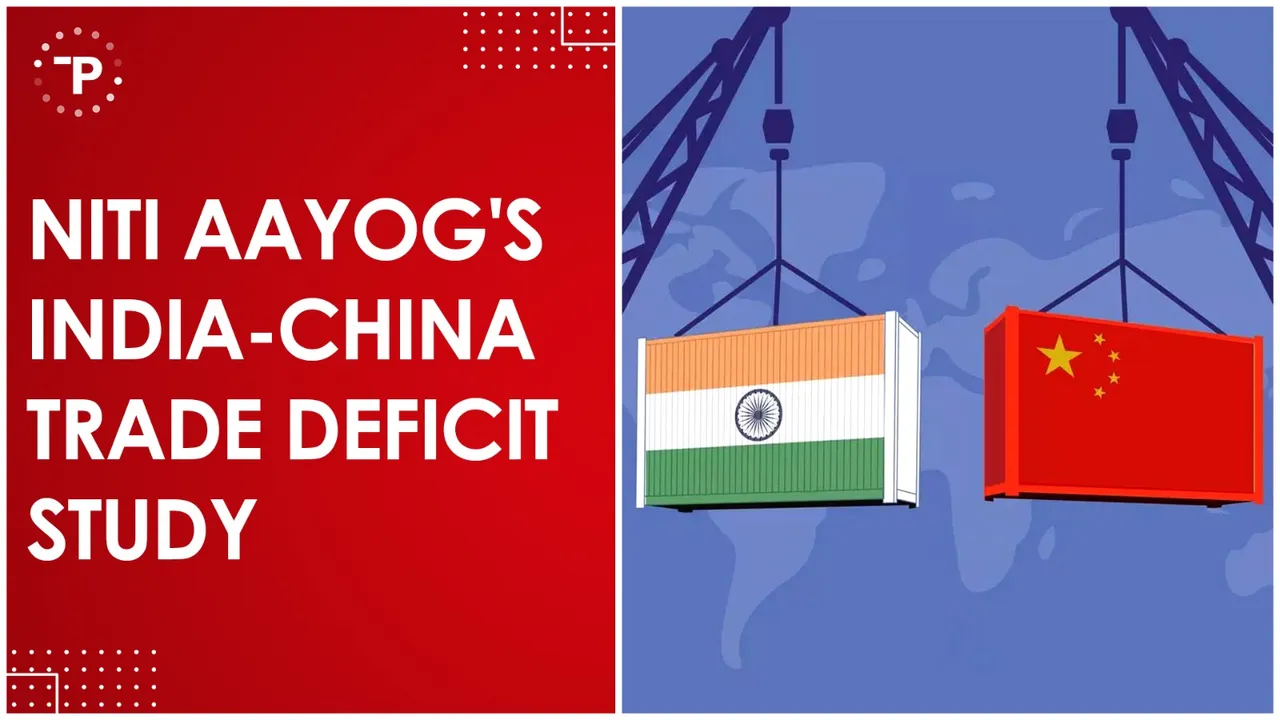 The National Institution for Transforming India (NITI) Aayog, a government think tank, has initiated a crucial study to tackle India's persistent trade deficit with China. The primary objectives are to bridge the trade gap over time, adapt trading strategies to evolving geopolitical conditions, and mitigate potential risks to safeguard India's supply chains.
This initiative is prompted by the increasing importance of China in India's supply chain and the vulnerabilities it exposes, especially during crises like the COVID-19 pandemic and geopolitical conflicts.
The scope of this study is extensive, encompassing multiple dimensions of the India-China trade relationship. It will delve into product-level trade patterns and dependencies, assess supply chains, and compare them with other Asian countries. The study will identify sectors where India can enhance exports to China, capitalize on its strengths, and contribute to global supply chain shifts.
Diversification and Global Supply Chains
A key focus of this study is the development of policies to boost domestic production and productivity. It will explore avenues for foreign investment to bridge technology gaps and utilize India's abundant manpower for competitive products. Furthermore, it will address tariff and non-tariff barriers, regulatory ecosystems, and market access concerns that affect Indian exports to China.
In line with India's strategy to reduce dependence on China for critical inputs, the study will recommend measures to diversify supply chains to India. It will identify sectors for emphasis, propose incentives, and outline the necessary reforms to attract global supply chains to India.
Trade Deficit and Recent Trends
India's merchandise trade reached over USD 1 trillion in 2021-22, with a significant trade deficit. In this fiscal year, India exported USD 422 billion worth of goods but imported USD 613 billion, resulting in a trade deficit of USD 191 billion. Alarmingly, around 38% of this deficit (USD 73.3 billion) was attributed to trade with China. In the subsequent year (2022-23), India's trade deficit increased to USD 263 billion, with China accounting for 32% (USD 83.1 billion) of this deficit. Notably, among India's top trading partners, China consistently tops the list with the highest trade deficit.
A closer look at the composition of exports and imports with China reveals that India largely imports capital goods, intermediate goods, consumer goods, and raw materials, while exporting intermediate goods, raw materials, consumer goods, and capital goods. In 2021, India had a trade deficit with China in three of these four product groups.
Recent Clashes and Geopolitical Tensions
The study occurs in the backdrop of simmering tensions between India and China since the Galwan clash in June 2020. In December 2022, Indian and Chinese troops clashed along the Line of Actual Control, resulting in minor injuries. These incidents highlight the urgency of addressing trade imbalances and supply chain vulnerabilities.
Alongside the trade deficit study, NITI Aayog is also conducting research on sectors that can position India as a global manufacturing hub. This research will identify sectors with the potential to transform India into a manufacturing powerhouse and recommend strategies to overcome challenges and foster growth in these sectors.