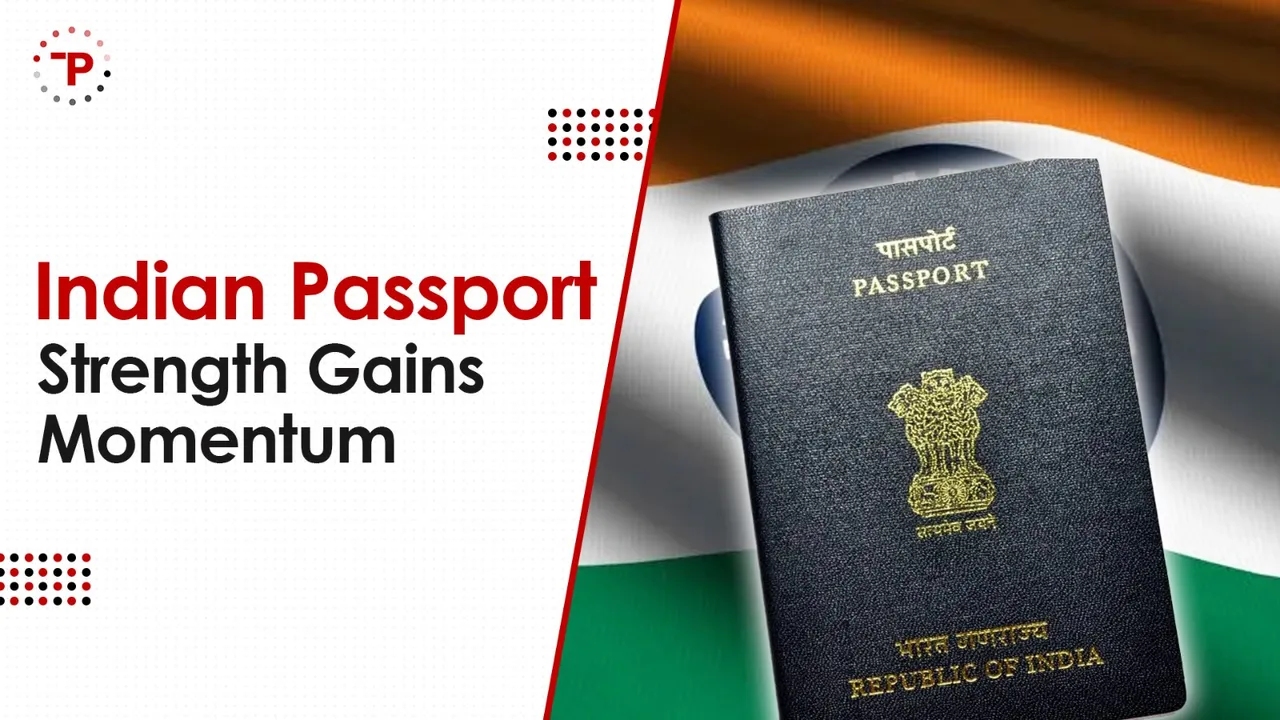 India's passport has climbed to the 80th spot in the Henley Passport Index 2023, which evaluates countries based on visa-free travel accessibility for their respective passports. The country's rank has improved significantly compared to its position at 87 in the 2022 index.
However, Indian passport holders currently have visa-free access to only 57 countries, ranking alongside West African nations Senegal and Togo. In contrast, Singapore has secured the top spot, granting visa-free travel to an impressive 192 countries.
India's rise in the Henley Passport Index 2023 reflects a positive trajectory, moving up seven positions compared to the previous year's ranking. However, the total number of countries offering visa-free access to Indian passport holders stands at 57, a number lower than many other nations.
Singapore secured the leading position on the Henley Passport Index 2023, surpassing Japan, with visa-free access to an extensive list of 192 countries. Germany, Italy, and Spain secured the second rank, while Japan joined six other nations in third place, offering visa-free travel to 189 countries.
European and North American Exclusion:
Surprisingly, the list of visa-free access countries for Indian passport holders does not include any European or North American nations, which are often preferred travel destinations for Indians.
Indian passport holders enjoy visa-free access to several Asian countries, including Bhutan, Cambodia, Indonesia, Nepal, and Sri Lanka. Additionally, African countries dominate the list, with destinations such as Mauritius, Mozambique, Seychelles, and Tunisia offering visa-free entry.
The Henley Passport Index provides crucial insights into global travel freedoms and serves as an indicator of a country's passport strength. It highlights the ongoing efforts of countries to facilitate seamless international travel for their citizens.