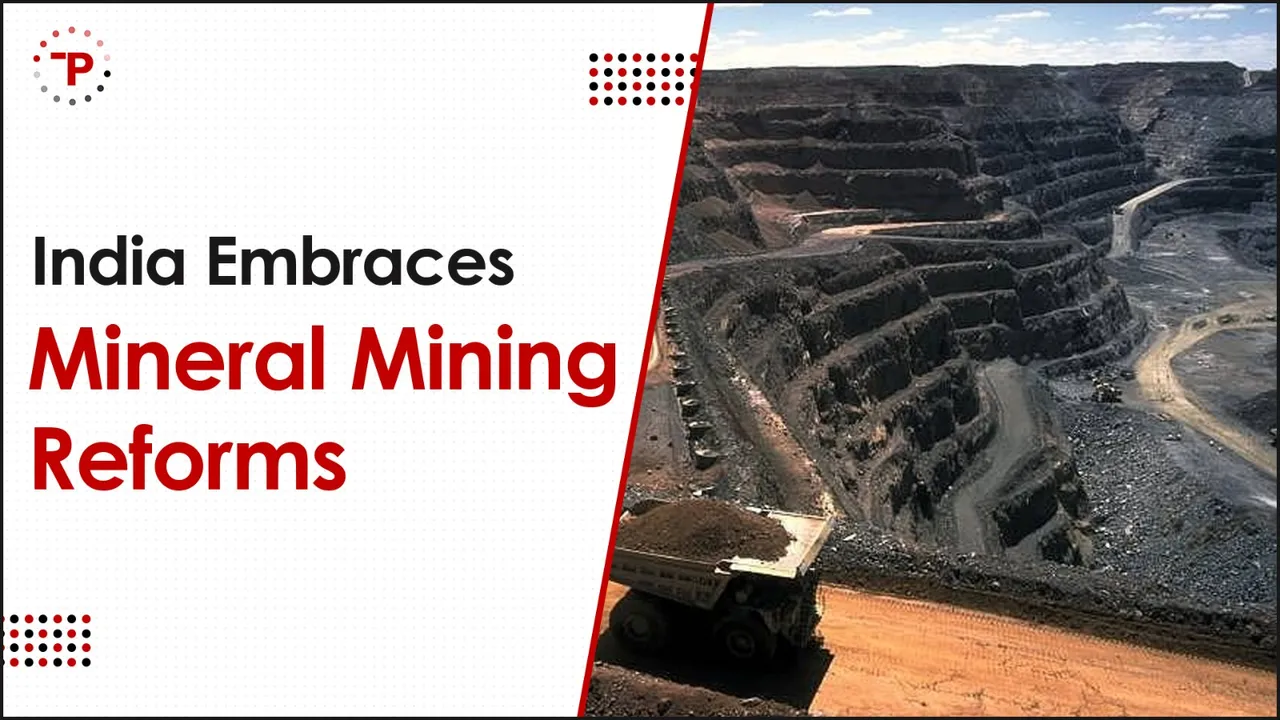 The recent approval of the Mines and Minerals (Development and Regulation) Act amendment by the Cabinet marks a significant turning point in India's mining landscape. This amendment not only paves the way for private companies to mine key minerals but also reflects India's determination to harness its vast mineral resources to achieve self-sufficiency and competitiveness on the global stage.
Private Sector's Embrace of Mineral Exploration
"The lifting of the ban on mining atomic minerals such as lithium, beryllium, niobium, titanium, tantalum, and zirconium signals a new era where private companies can contribute to India's mineral exploration efforts," stated Union Minister for Coal and Mines Pralhad Joshi. This move indicates a departure from the previous exclusivity reserved for state-owned entities and opens doors for private sector participation in unlocking the potential of these vital resources.
Legislative Transformations
The Mines and Minerals (Development and Regulation) Amendment Bill, 2023, which successfully passed the Rajya Sabha, carries profound implications. It empowers the central government with the authority to exclusively auction mining leases and composite licenses, a bold step towards ensuring efficient and strategic utilization of these critical minerals.
With a notable inclusion, deep-seated minerals like gold, silver, copper, zinc, lead, nickel, cobalt, platinum group minerals, and diamonds come into focus under this amendment. This move recognizes the complexities and challenges associated with exploring and extracting these minerals, according to the Ministry of Mines.
Unlocking Jammu and Kashmir's Lithium Riches
One of the most promising aspects of this amendment is the unlocking of lithium reserves in Jammu and Kashmir. Earlier this year, India discovered substantial lithium reserves, estimated at 5.9 million tonnes, in the region. Vivek Bharadwaj, Secretary of the Ministry of Mines, highlighted the importance of these findings, stating, "The additional exploration activity in the Salal-Hamima region in Reasi, Jammu & Kashmir, is expected to reveal further lithium reserves." The forthcoming auction of the discovered lithium ore, anticipated later this year, holds the potential to transform India's lithium landscape and reduce its import dependency.
An integral aspect of this amendment is the emphasis on lithium, a pivotal mineral in the era of electric vehicles and energy storage. "Lithium is a game-changer," mentioned Vivek Bharadwaj, Secretary of the Ministry of Mines, further emphasizing that India's burgeoning lithium reserves could contribute substantially to its ambitious electric vehicle plans.
Global Dynamics and India's Ascent
"While Australia, Chile, and China have historically dominated lithium production, India's newfound reserves position it as a potential contender in the global lithium market," stated a renowned mining expert. India's pursuit of reducing import dependency and strengthening domestic supply receives a significant boost through this legislative stride.
The Ministry of Mines is actively spearheading exploration activities in the Salal-Hamima region of Jammu & Kashmir. "This exploration effort is expected to unveil further mineral potential," indicated Vivek Bharadwaj. The impending auction of discovered lithium ore later this year adds a dynamic dimension to India's mineral landscape.
Global Collaboration and Indian Opportunities
"The entry of Australian billionaire Gina Rinehart into India's lithium market exemplifies the international interest in India's mineral prospects," mentioned a mining industry analyst. Collaboration and investments from international players could contribute to India's accelerated development in the mining sector.