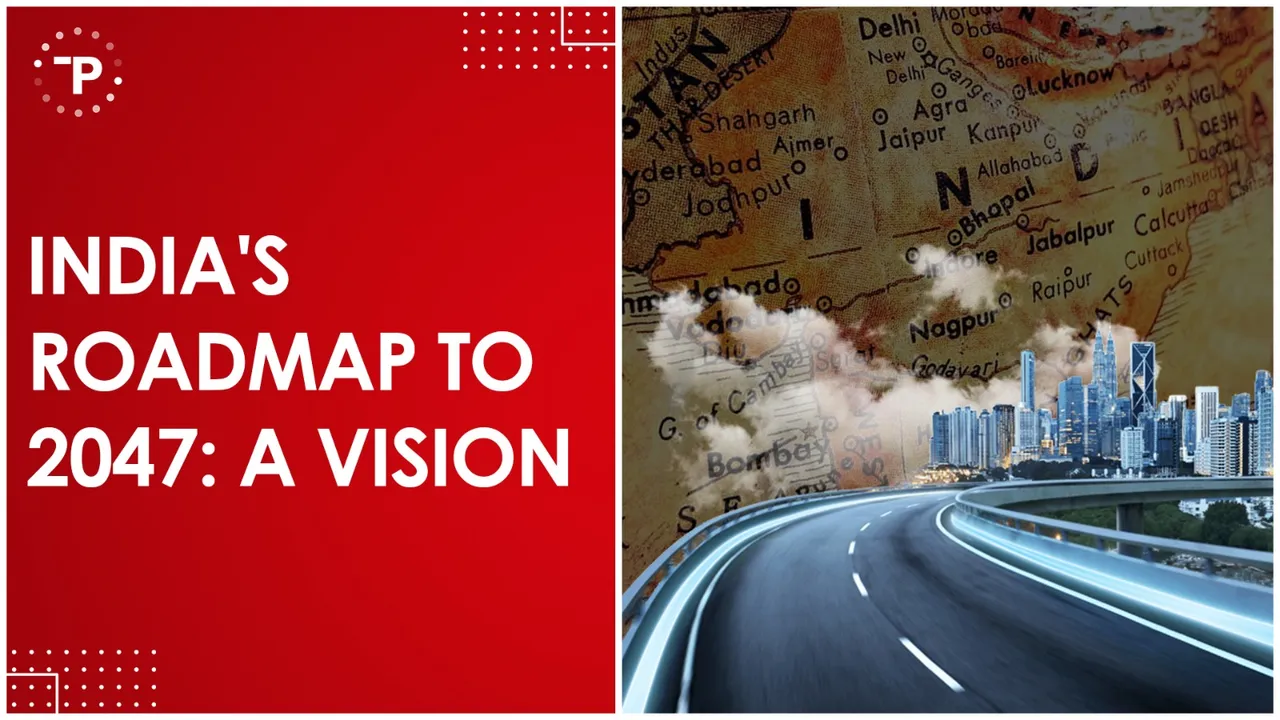 NITI Aayog, the apex policy think tank in India, is on the cusp of finalizing a comprehensive vision document aimed at transforming India into a developed nation by 2047. This roadmap for the nation's future is slated to be unveiled within three months, with a draft expected by December.
The journey to this transformative vision has been steered by ten sectoral groups of secretaries (SGoS) hailing from various ministries. Over nearly two years, they have meticulously crafted vision documents focusing on critical themes such as infrastructure, welfare, commerce and industry, technology, and governance.
Economic Projections: $30 Trillion Economy by 2047
While the specifics of this vision document remain confidential, NITI Aayog's CEO, BVR Subrahmanyam, has shared that it delineates the sectors and technologies in which India should emerge as a global leader by 2047. Moreover, it addresses the essential institutional and structural reforms required to propel the nation toward these ambitious objectives.
NITI Aayog's foresight is bold, predicting that India's economy will surge to a staggering $30 trillion by 2047, accompanied by a per capita GDP of $17,590.
Escaping the Middle-Income Trap
One pressing concern in policy circles is India's ability to avoid the middle-income trap, and the final 'Viksit Bharat @ 2047' document is seen as a critical instrument in achieving this goal.
The journey to shaping this vision involved extensive consultations with think tanks, research institutions, industry chambers, and export promotion councils. For example, the commerce and industry SGoS group solicited the insights of over 20,000 individuals.
Further enriching the vision, NITI Aayog is set to consult with influential thought leaders such as Mukesh Ambani, Gautam Adani, Nandan Nilekani, N Chandrasekaran, and others in the coming weeks.
These vision documents account for eight global megatrends that are anticipated to reshape the world by 2050. These include demographic shifts in India and Africa, rising income inequality, environmental challenges, and disruptive technological advancements.
Aligning State and National Visions
While NITI Aayog is guiding states like Gujarat and Andhra Pradesh in crafting their vision documents, some states, including Uttar Pradesh, Tamil Nadu, Goa, and Uttarakhand, are developing their documents independently. The challenge of aligning these state-level visions with the national document is one that remains to be addressed.
NITI Aayog's preliminary forecasts offer a glimpse into the future, with India's exports projected to reach $8.67 trillion by 2047 and imports valued at $12.12 trillion. The nation is also expected to witness an increase in average life expectancy to 71.8 years and a literacy rate of 89.8%, marking significant progress from the statistics of 2021.
A Transformed India by 2047
Subrahmanyam envisions a vastly altered India in 2047 – a highly urbanized nation with substantial changes in lifestyle, employment, and even dietary habits. He underscores the necessity for radical governmental restructuring to accommodate these profound transformations.
The government has enlisted the services of consulting firm BCG to aid in the formulation of the 'Viksit Bharat @ 2047' document, an initiative first conceived by Prime Minister Modi in December 2021. This endeavor sets the stage for India's journey towards realizing its grand development aspirations, promising a brighter and more prosperous future on the horizon.