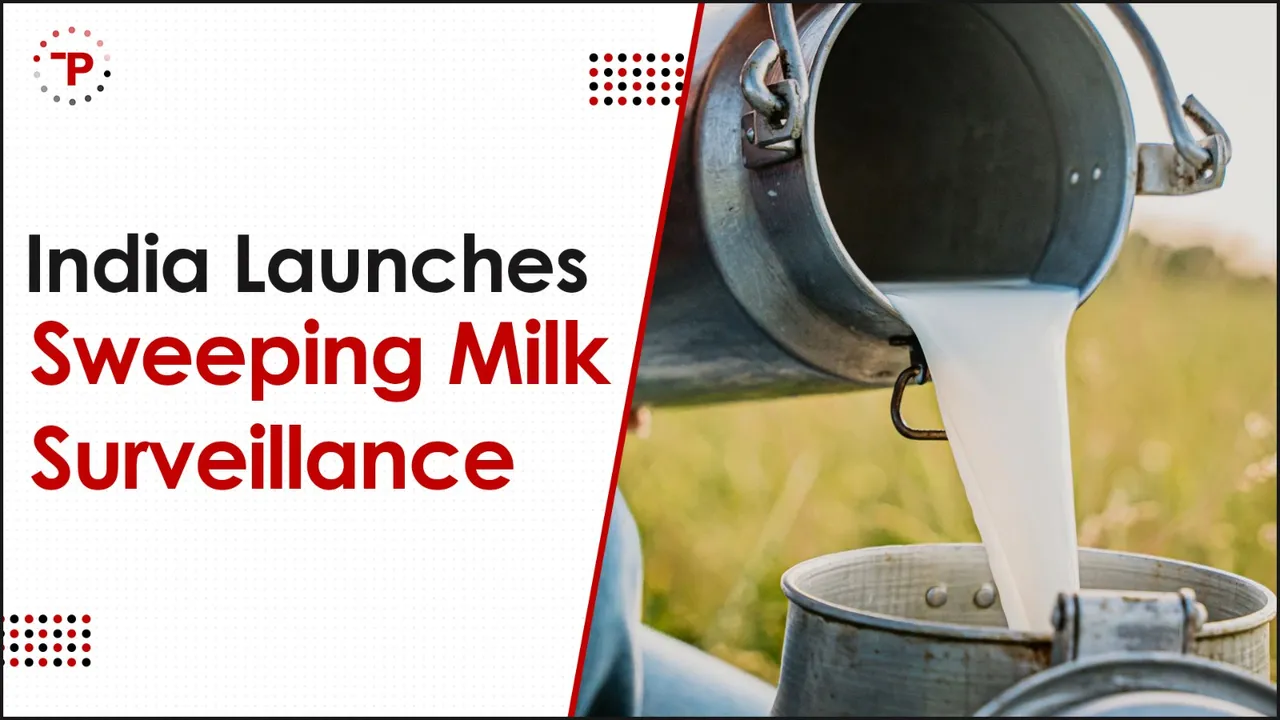 To curb the pervasive issue of adulteration in milk and milk products, the Food Safety and Standards Authority of India (FSSAI) has embarked on a nationwide surveillance study. This vigilant operation, set to continue until October, seeks to ensure the purity and safety of these essential dietary staples. FSSAI Advisor (Quality Assurance) Satyen K Panda provided insights into this crucial undertaking, revealing that the regulator plans to submit its comprehensive report to the health ministry by December.
Exhaustive Coverage and Collaboration
The magnitude of this surveillance effort is staggering, as it spans 766 districts across India. Over 10,000 samples will be meticulously collected during this rigorous exercise. To bolster its reach and effectiveness, FSSAI has enlisted the expertise of two notable agencies: the Quality Council of India, an autonomous body under the Ministry of Commerce and Industry, and the National Dairy Development Board. Together, they are committed to ensuring that no corner of the country remains untouched by this vital investigation.
Detailed Parameters for Examination
The scope of this study encompasses a wide array of dairy products, including milk, khoa, chenna, paneer, ghee, butter, curd, and ice cream. The testing parameters are impressively comprehensive, covering adulterants, normal quality and compositional parameters, contaminants, antibiotic residues, and microbiological indicators. This meticulous approach underscores FSSAI's dedication to safeguarding the quality of these consumables.
Milk's Centrality in Indian Culture
The selection of milk as the primary focus is no coincidence. Milk holds an indispensable role in India's food culture, whether as a fresh fluid or as a processed dairy product. Recognizing its centrality, FSSAI is determined to maintain the integrity of this dietary cornerstone.
With an eye on efficiency, FSSAI aims to submit its detailed findings to the health ministry by December. Beyond data collection, one of the primary objectives of this study is to devise corrective action strategies, ensuring that the insights gained translate into concrete improvements in the food safety landscape.
This marks the sixth such survey conducted by FSSAI since 2011, highlighting the regulator's unwavering commitment to food safety. Previous endeavors include a 2022 survey covering 12 states, including those affected by Lumpy Skin Disease, and the PAN India Milk Products Survey in 2020, which aimed to understand the true picture of milk product safety and quality during festivals.
India's Flourishing Dairy Sector
India's dairy sector continues to flourish, with milk production rising by 5% in 2021-22, reaching an impressive 221.06 million tonnes. These statistics, sourced from the 'Basic Animal Husbandry Statistics 2022,' underscore the sector's significant contribution to the nation's agricultural landscape.
India has become the largest milk producer globally, contributing 23% of the world's milk production. This achievement reflects the nation's commitment to dairy excellence.
The evolution of the dairy sector in India and the stellar role played by dairy cooperatives, especially since the launch of Operation Flood, remain integral to the country's remarkable growth story after Independence. Today, India stands tall as a global leader in milk production thanks to a robust commitment to quality and safety in the dairy industry.