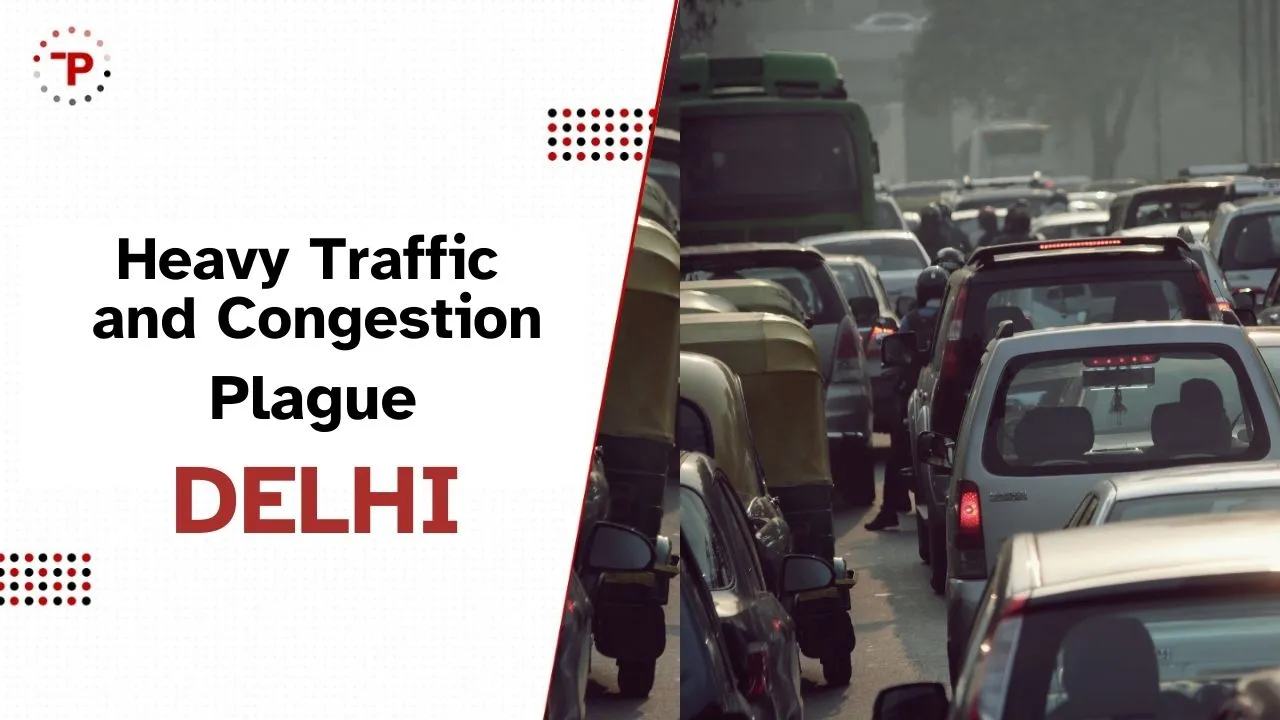 Delhi, the bustling capital of India, is grappling with a significant issue that has tarnished its reputation both nationally and globally. The city has recently been ranked fifth in the world among the cities with the worst traffic congestion, making it the worst in the country as well. This alarming revelation comes from a report released by the 'World of Statistics' Twitter handle, highlighting the severe traffic woes plaguing the city.
Repeating its position from May 2023, Delhi's traffic continues to be a major global concern, contributing to various health-related problems among its residents. 'World of Statistics' indicates that many cities worldwide face similar challenges due to their inadequate traffic systems, but Delhi stands out as one of the worst affected.
Three Indian Cities Among the World's Top 10 Most Congested Cities
The report also sheds light on the fact that India is home to three cities in the top 10 list of the world's most congested cities. Apart from Delhi, Kolkata and Mumbai also feature in this unfortunate list. One of the major contributing factors to the traffic mess is the lack of adherence to traffic rules and regulations by the public.
Business Districts Hit Hard as Pressure of Vehicles Mounts on the Roads
In Delhi, most traffic jams occur in commercial and business areas, where a large number of offices and establishments are concentrated. These traffic bottlenecks significantly hamper the city's mobility, with vehicles moving at an average speed of 29 km per hour during peak hours. The overall average speed in Delhi stands at a mere 35 km per hour.
The primary cause of the deteriorating traffic system in Delhi is the overwhelming number of vehicles on its roads. According to a research study by Earth System Science Data, the sheer volume of vehicles, coupled with low speeds, road infrastructure, poor fuel quality, and traffic jams, not only leads to increasing pollution but also creates a gridlock situation on the roads.
Encroachment and Narrow Roads Aggravate Jams, Need for Immediate Action
The Delhi Traffic Police conducted a survey earlier this year to identify the root causes of traffic jams in the capital. The survey revealed that approximately 200 locations in Delhi experience daily traffic congestion. The major culprits behind these jams are encroachments on the roads and the sudden narrowing of thoroughfares, making it difficult for vehicles to move freely. Areas like Dwarka and West Delhi are particularly notorious for facing regular traffic snarls due to these issues.
As Delhi continues to gain notoriety for its appalling traffic situation, authorities are under immense pressure to implement effective measures to mitigate the problem. Promoting public transportation, investing in better road infrastructure, and strict enforcement of traffic rules are some of the essential steps that need to be taken urgently. Moreover, incentivizing carpooling and promoting eco-friendly modes of transport can play a crucial role in easing the traffic burden and reducing pollution levels.
Delhi's traffic woes are not only a matter of inconvenience but also pose serious health and environmental hazards. It is imperative for both the government and citizens to work together to find sustainable solutions and restore Delhi's image as a vibrant and well-connected city.
The recent ranking of Delhi as the fifth most congested city in the world and the worst in India is a wake-up call for authorities and residents alike. By addressing the root causes of traffic congestion and implementing practical solutions, Delhi can reclaim its position as a thriving metropolis with efficient transportation systems and improved quality of life for its citizens.