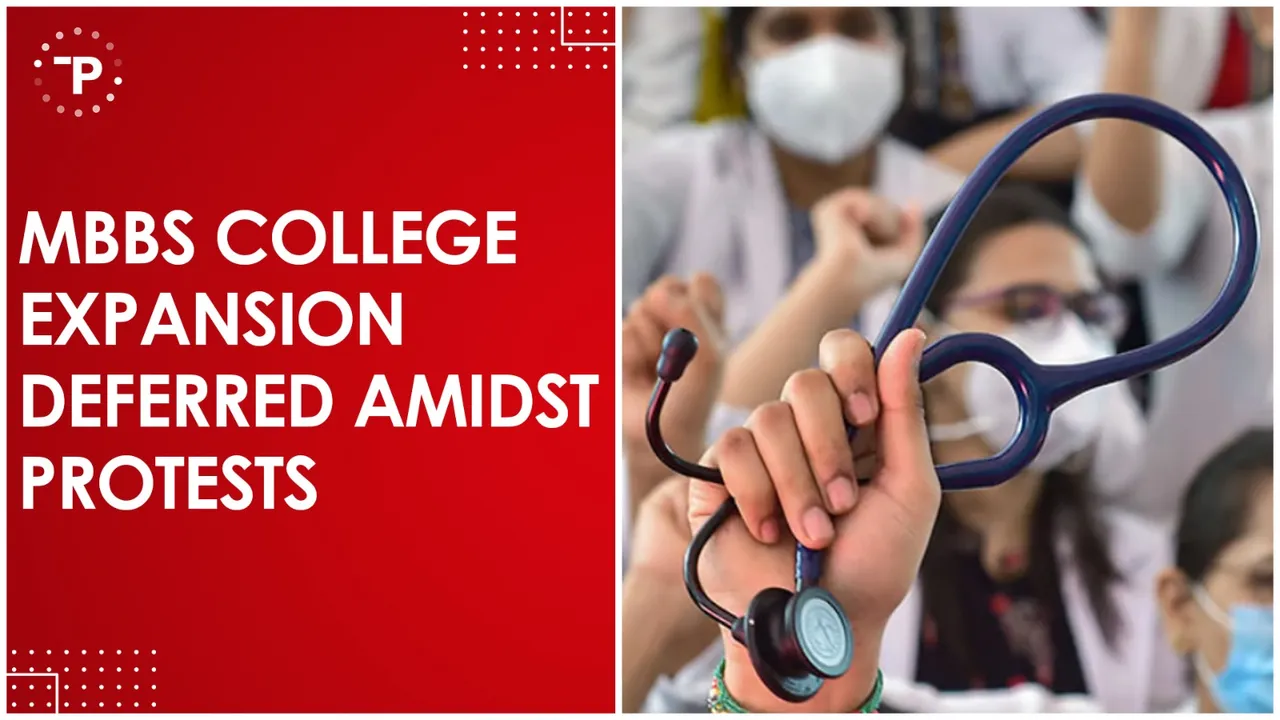 The National Medical Commission (NMC) has postponed its plan to establish more MBBS colleges and increase undergraduate seats based on state populations, following strong opposition from southern states. Originally slated for implementation from the next academic session, the August notification proposed issuing permissions for new medical colleges only with an annual intake capacity of 50/100/150 seats, adhering to a ratio of 100 MBBS seats per 10 lakh population in each state or Union Territory.
Impact on Southern States
The stipulated ratio would have barred southern states from launching new medical colleges as they already met the prescribed seat count. Particularly affecting Tamil Nadu and Karnataka, which sought to establish at least one medical college in each district, the decision was met with disapproval.
Revised Decision and Ministry Intervention
However, in a recent update, the NMC deferred the implementation to 2025-26, citing directives from the Union Health Ministry. Notably, none of the southern states are governed by the BJP. The decision revision followed discussions within the commission's Undergraduate Medical Education Board (UGMEB), prompted by a ministry letter on November 1.
Aruna V. Vanikar, Chairperson of UGMEB, acknowledged the initial support for the August guidelines from various medical associations, including the Indian Medical Association. She highlighted consultations held before the notification but noted the Ministry's concern about new medical colleges in Tamil Nadu requesting reconsideration.
Intent & Controversy
The initial guidelines aimed to address regional disparities in healthcare professional availability, referencing court observations on overcrowding in medical colleges. Despite the NMC's emphasis on reducing disparities and improving educational quality, criticism arose, prompting a statement in October defending the move. The statement reiterated the potential for adding 40,000 MBBS seats in the country if colleges were evenly distributed based on the population-based ratio.
This isn't the first time the NMC has retracted or altered directives upon Ministry intervention. Previously, the regulator put on hold professional conduct regulations mandating doctors to prescribe generic drugs after the Ministry requested modifications following discussions with the Indian Medical Association representatives and Union Health Minister Mansukh Mandaviya.
The back and forth between the NMC and the Ministry highlights ongoing discussions and negotiations to navigate complex healthcare and educational policies.