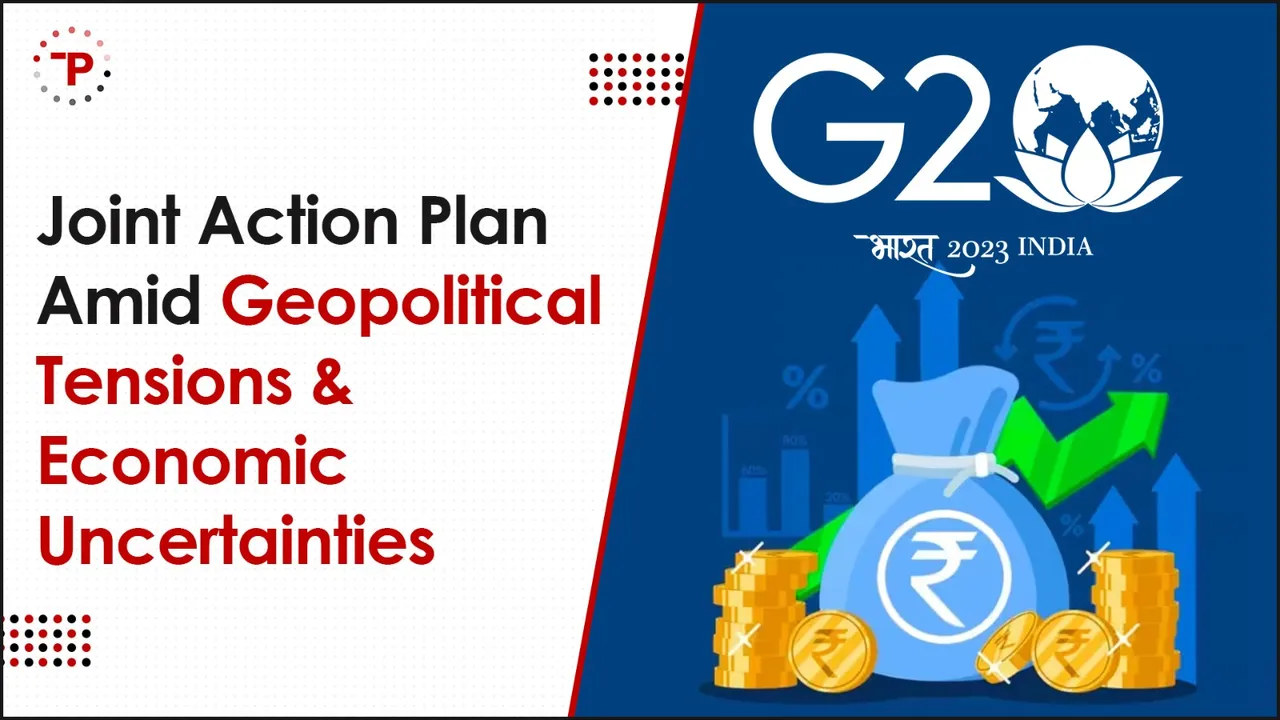 Last week, the Trade and Investment Ministers of the G-20 nations, representing a staggering 80% of the world's economic output, three-quarters of global trade flows, and three-fifths of the global population, concluded their deliberations under the presidency of India. The summit aimed to address pressing issues related to trade, investment, and economic cooperation on a global scale. However, the comprehensive communiqué faced obstacles due to China and Russia's opposition, leading to the omission of references to geopolitical concerns stemming from the conflict in Ukraine, a recurring point of contention since last year's G-20 Bali summit.
Despite this setback, the G-20 nations managed to find common ground on several crucial matters concerning international trade and investment, reinforcing their commitment to cross-border commerce as a pathway to worldwide prosperity and growth.
Agreed Upon Deliverables
During the summit, the G-20 nations collectively established five concrete and action-oriented deliverables, marking significant progress in global trade discussions. Commerce and Industry Minister Piyush Goyal highlighted these accomplishments, underlining their importance for India's economic interests. These deliverables include:
1. Global Standards Dialogue: Addressing the regulatory divergences that can hinder smooth international trade, the G-20 nations agreed to engage in a dialogue aimed at establishing global standards to bridge these gaps.
2. Mutual Recognition of Professional Qualifications: In sectors like medicine, law, and nursing, a compendium of best practices for the mutual recognition of qualifications was established, streamlining the process for professionals seeking to work across borders.
3. Mapping Global Value Chains: The nations agreed on a generic framework to identify vulnerabilities within global value chains, aiming to mitigate shocks similar to those experienced during the COVID-19 pandemic.
4. Digitalization of Trade Documents: To facilitate the flow of goods and services, a pact was reached to digitize trade documents. However, it was clarified that these principles apply primarily to transactions' paperwork, not government filings for cross-border trade.
5. Enhancing MSMEs' Access to Information: Coined as the 'Jaipur Call for Action,' this initiative focuses on improving Micro, Small, and Medium Enterprises (MSMEs) access to information. G-20 members will collaborate with institutions like the International Trade Centre, WTO, and UNCTAD to upgrade the Global Trade Helpdesk, aiming to bridge the "information asymmetry" that often hampers small businesses.
Empowering MSMEs for Societal Empowerment
The 'Jaipur Call for Action' aligns with Indian Prime Minister Narendra Modi's call to prioritize MSMEs' integration into global value chains. MSMEs account for a substantial portion of employment (60%-70%) and contribute significantly to global GDP (50%). The empowerment of these entities resonates with broader societal empowerment goals. The G-20's focus on improving MSMEs' access to crucial information is seen as a promising step toward fostering their growth and resilience in an increasingly interconnected world economy.
India's Role in the Initiatives
India, as the presidency holder of the G-20, has played a pivotal role in shaping the discussions and outcomes of the summit. Beyond international efforts, India also aims to bolster its domestic MSMEs. The government's push for greenfield investments through productivity-linked incentives is being evaluated to create a dedicated window for MSMEs, acknowledging their distinct needs and challenges.
However, challenges remain for smaller businesses, as bureaucratic hurdles persist in some sectors. While larger investors may experience a "red carpet" treatment, smaller enterprises often face more difficulties when attempting to initiate projects.
The G-20 summit's outcomes reflect a concerted effort by member nations to navigate geopolitical complexities and economic uncertainties, while also recognizing the crucial role of MSMEs in driving global economic growth and inclusivity. As the world continues to grapple with evolving trade dynamics, these initiatives are poised to shape the future landscape of international commerce and investment.