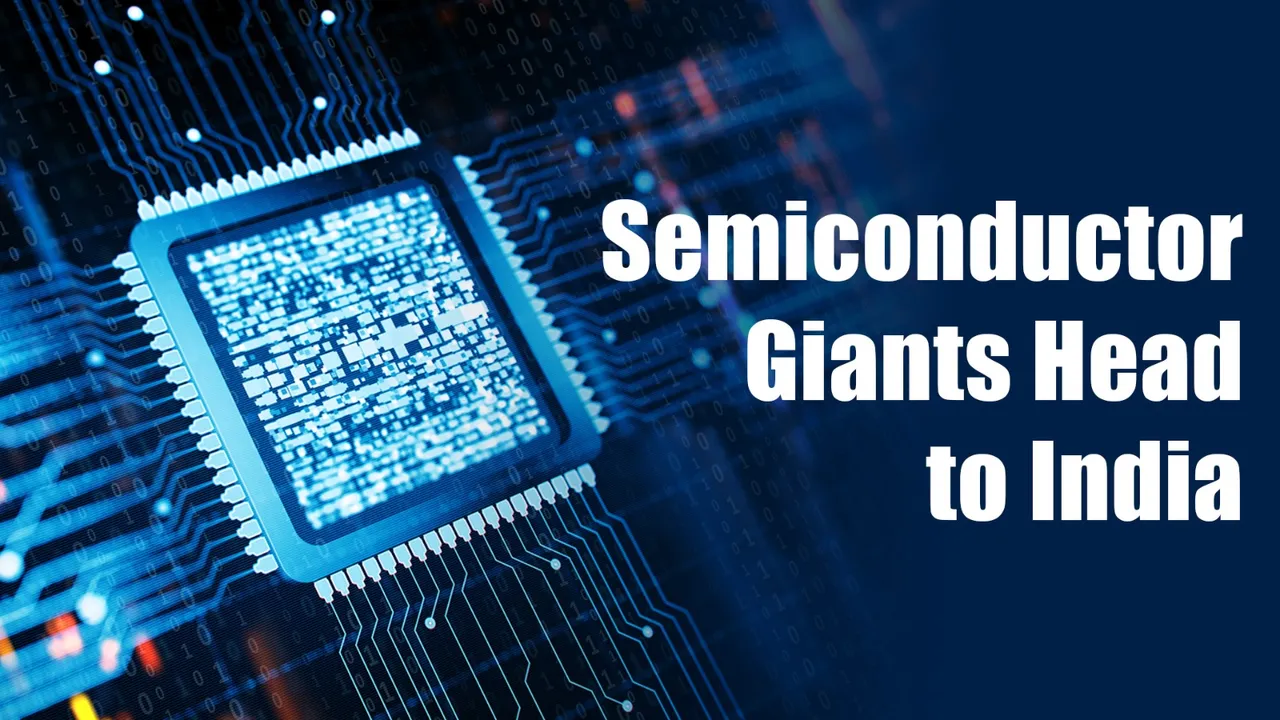 India's ambitious semiconductor project has piqued the interest of prominent global semiconductor businesses. According to industry sources, a formal declaration of intent in this matter might happen as soon as the following week. 
This is likely to broaden the field of players for over $10 billion in state and national subsidies, in addition to other perks offered by India to entice semiconductor production. While three candidates are now being evaluated, the timeframe for eligibility that has been judged to have ended will most likely be reopened. 
IT Minister Visits Silicon Valley
The recent visit of Communication and Information Technology Minister Ashwini Vaishnav to Silicon Valley demonstrates that the government's attempts to bring in global semiconductor businesses are bearing fruit. The minister spent three days in Silicon Valley meeting with over 60 semiconductor enterprises. He said that confidence is high regarding India's semiconductor programme and that the entire ecosystem wants to come to India. 
The government believes it has the right combination of facilitating factors, including financial incentives, high-quality talent, investment in infrastructure and favourable policies for attracting large investments not only in core chip manufacturers but also in ancillary units that make up the industry supporting chip manufacturing, which will attract players from all segments. 
Global Chipmakers Invest in India
According to Bloomberg, the government has additionally chosen to keep available for prospective applicants the $10 billion monetary incentive initiative with a 50% subsidy on investments for making semiconductors in India, even as it continues to assess the three submissions sent in under the earlier window by Vedanta-Foxconn JV, International Semiconductor Consortium (ISMC), and Singapore's IGSS Ventures. The plan was unveiled in December 2021.
This comes at a time when various governments are courting multinational chipmakers such as Intel, TSMC, and Global Foundries. In Dholera, Gujarat, Anil Agarwal's Vedanta Resources plans to invest $20 billion in a display fabrication unit, integrated semiconductor fabrication unit, and outsourced semiconductor assembly and test facility in a joint venture with the world's leading contract manufacturer Foxconn. 
ISMC is a collaboration between Abu Dhabi-based Next Orbit Ventures and Tower Semiconductor, which Intel Inc purchased in February of last year. The ISMC corporation inked an agreement with the Karnataka government to build a $3 billion fabrication factory in Mysuru, where it has requested 150 acres in the Kochanahalli industrial region. 
Singapore-based IGSS Ventures Pvt. Ltd inked a memorandum of understanding with the Tamil Nadu government in July last year to create a semiconductor high-tech park, including a fabrication unit, with a $3.5 billion (25,600 crore) investment over six years. The government is yet to clear any of the proposals. 
The Indian government's attempts to attract huge global firms to India come at a time when India is striving to establish itself as a significant participant in the chip ecosystem due to its vast, competitive marketplace and trained personnel, while geopolitical upheavals push nations to examine alternate routes of supply to China.
During his tour to the United States, Ashwini Vaishnav stated that the semiconductor sector will more than treble from $600 billion to $1 trillion. India is the most cost-effective country with a large pool of talent. So India has to be the next big destination. India's attempt to create a holistic ecosystem is seen favourably. 
India also signed an MoU on a semiconductor supply chain and innovation partnership, which aims to increase private-sector cooperation in the area of semiconductors.