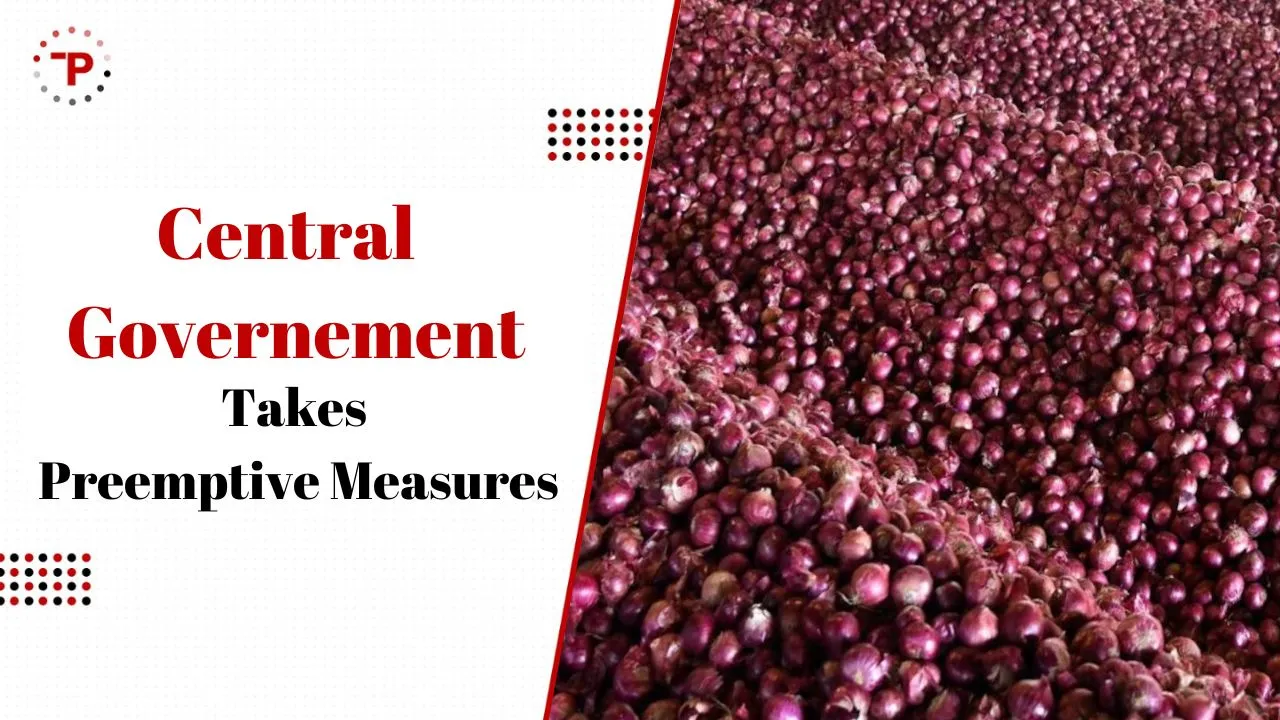 In an effort to curb the surging prices of essential vegetables, particularly tomatoes and onions, the central government has initiated proactive measures to stabilize the market. The government has recently purchased 20% more onions than usual for its buffer stock in the ongoing financial year, amounting to a substantial 3 lakh tonnes of onions. This move comes as part of the government's strategy to counter the inflationary pressures and ensure that consumers are shielded from the impact of fluctuating prices.
Radiation Testing Partnership with Bhabha Atomic Research Center (BARC)
To ensure the longevity and quality of the onions held in buffer stock, the government has partnered with the prestigious Bhabha Atomic Research Center (BARC) to conduct radiation testing. The radiation process is known to be an effective method of preserving agricultural produce for extended periods, thereby preventing spoilage and wastage. By adopting this cutting-edge technique, the government aims to secure the onions for a more extended period, making them available when most needed.
Consumer Affairs Secretary Highlights Buffer Stock Expansion
Consumer Affairs Secretary Rohit Kumar Singh revealed that, during the financial year 2022-23, the government had maintained a buffer stock of 2.51 lakh tonnes of onions. However, this year, to address the potential impact of rising vegetable prices and meet the anticipated demand, the government has bolstered the buffer stock by acquiring an additional 3 lakh tonnes of onions. This decision reflects the government's commitment to tackle food inflation and maintain stability in the market.
Role of Buffer Stock and Price Stabilization Fund
Buffer stock, established under the Price Stabilization Fund, plays a crucial role in moderating price fluctuations during lean seasons when onion prices are typically high. During such times, the government releases the onions from the buffer stock into the market at subsidized rates, which helps in stabilizing the prices and easing the burden on consumers. The procurement of onions from the recently concluded rabi season underscores the government's forward-thinking approach to address potential scarcity in the future.
Kharif Onion Sowing and Market Implications
At present, farmers are actively engaged in sowing kharif onions, and the arrival of these onions in the market is expected to commence in October. However, until fresh kharif onions hit the market, the prices of onions tend to remain elevated. The buffer stock, therefore, serves as a strategic reserve during this transitional period, ensuring that consumers can access onions at reasonable rates until the new harvest arrives.
With the procurement of 3 lakh tonnes of onions and the adoption of innovative preservation techniques through radiation testing with BARC, the central government has demonstrated its commitment to tackle the volatility in vegetable prices. The expansion of the buffer stock signals a proactive approach to safeguarding consumers against unpredictable price spikes. By continuing to invest in such measures, the government aims to maintain a steady supply of onions at affordable prices, thus alleviating the burden on households and promoting food security for all.