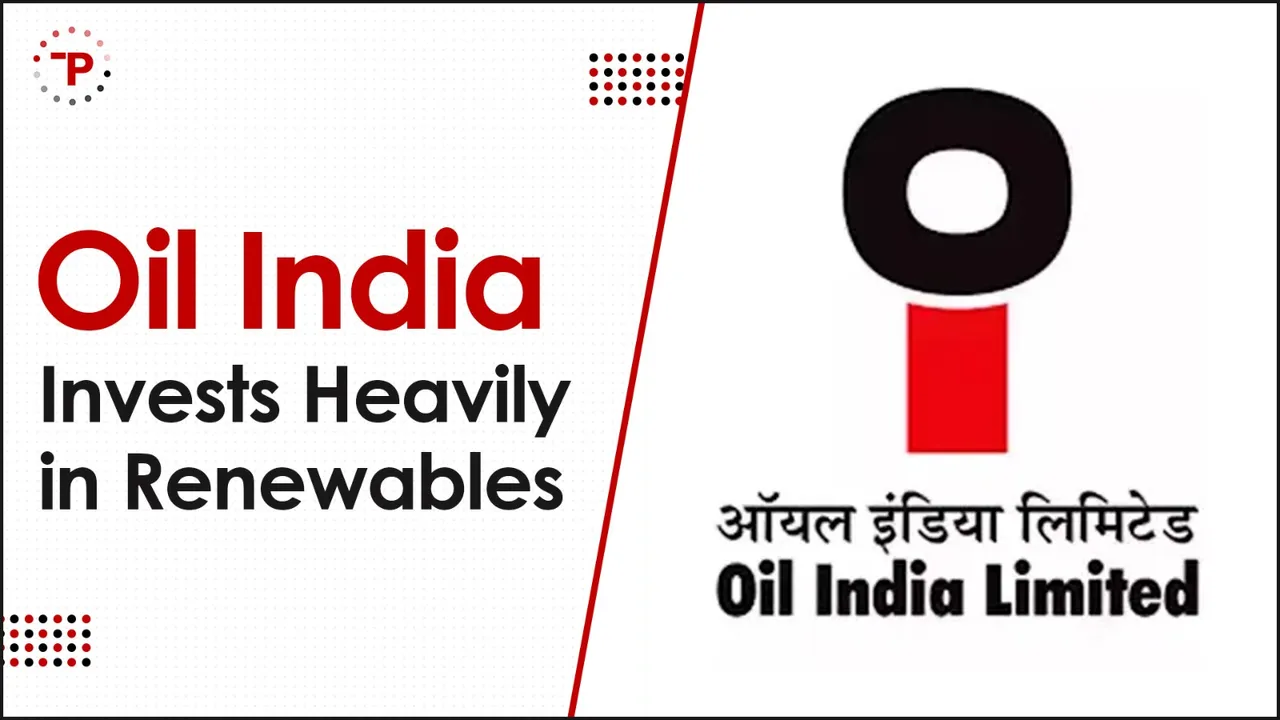 Oil India's Chairman and Managing Director (CMD), Ranjit Rath, unveiled plans to invest a staggering Rs 25,000 crore in renewable energy by 2040. This investment underscores Oil India's commitment to achieving net-zero emissions, with a push to accelerate this timeline to around 2038.
This ambitious investment will encompass a wide spectrum of sustainable activities, including green hydrogen, compressed biogas, solar energy, geothermal energy, and initiatives to eliminate gas flaring—a practice often associated with oil extraction. Additionally, the company is steadfast in its resolve to transition from conventional diesel-fired engines to more eco-friendly gas-powered engines.
A Major Commitment to Ethanol Production
A substantial portion of the investment, a whopping Rs 8,000 crore, has been earmarked for 2G ethanol production. This commitment highlights Oil India's dedication to embracing advanced biofuel technologies.
The announcement of Oil India's renewable energy investment prompted a 1.2 percent increase in the company's shares, trading at Rs 277 apiece around 1:40 pm.
Oil India's vision includes reducing gas flaring, the practice of burning off natural gas associated with oil extraction, to an absolute minimum. The company is actively engaged in various projects aimed at capturing stranded gases, compressing them, and channeling them into the City Gas Distributors (CGD) network.
Bio-Ethanol Ventures
Oil India has not only set up a pioneering bamboo-based bio-ethanol plant but is also actively exploring opportunities for establishing additional bio-ethanol facilities.
The company has entered into notable partnerships, including a joint venture with Assam for a 620-megawatt solar power plant and collaboration with Himachal Pradesh for a 150-megawatt solar power plant.
Green Hydrogen on the Horizon
Oil India's subsidiary, NRL (Numaligargh Refinery), is at the forefront of transitioning from grey hydrogen to green hydrogen, with plans for a substantial annual capacity of 20-kilo tonnes. The company also explores establishing compressed biogas plants to support its City Gas Distributor (CGD) initiatives.
Oil India is committed to replacing diesel with natural gas wherever feasible and is embracing innovative water injection technology to enhance oil production efforts.
Navigating Crude Oil Price Dynamics
Rath, the CMD, welcomed the recent uptick in crude oil prices, recognizing their role in encouraging investment within the sector. Oil India, as a key industry player, is well-equipped to navigate price fluctuations while maintaining its production objectives.
Despite focusing primarily on mature fields, where production decline typically hovers at 8-10 percent, Oil India achieved a remarkable net growth of 5.5 percent in production last year, with an impressive gross growth of 15 percent, thanks to a series of strategic interventions.
Oil India has set its sights on ambitious targets, aiming to reach 4 metric tonnes of crude oil production and 5 billion cubic meters of natural gas production by FY25. The company also disclosed plans to drill approximately 60 wells in key producing areas of Assam and Arunachal in the current financial year, with further contemplation of deep rock well drilling and exploration of deeper horizons.
Rath expressed unwavering confidence in the new gas price formula, particularly its provisions for difficult fields, which allow for a price band plus 20 percent. This signals Oil India's commitment to aggressively expanding its gas portfolio in the coming years.