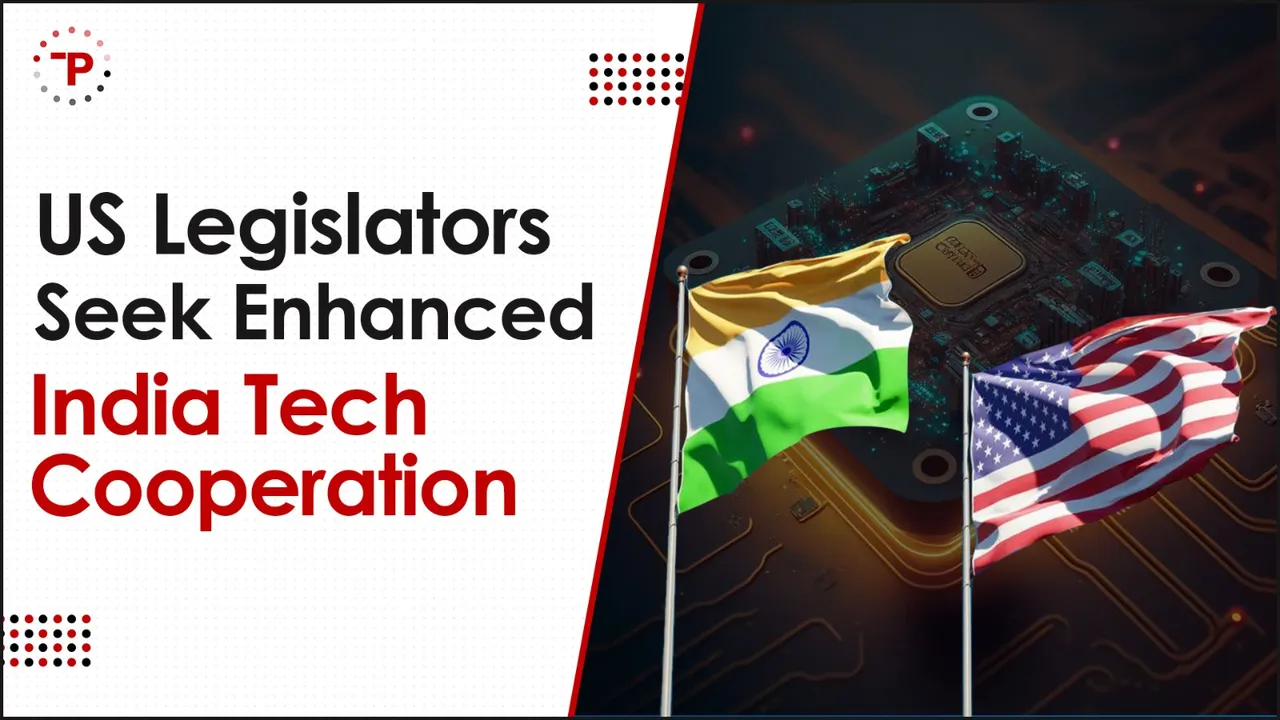 Two influential lawmakers in the United States House of Representatives introduced the "Technology Exports to India Act" on September 8. The bill, presented by Congressman Gregory Meeks, Ranking Member of the House Foreign Affairs Committee, and Congressman Andy Barr, vice chair of the House India Caucus, aims to remove high-tech export barriers to India, promoting unrestricted export of sensitive technologies to strengthen bilateral technology cooperation.
The legislators stated that the legislation seeks to foster the sale of high-performance computers and related equipment to India while enhancing United States-India technology cooperation. Their joint statement expressed enthusiasm for the bill, coinciding with President Biden's visit to India for the G-20 Summit.
Removing Restrictions on US Product Sales
A central objective of the bill is to eliminate restrictions on the sale of US products, including digital computers and electronic assemblies, to India without requiring a Department of Commerce license. This change is expected to bolster technology trade between the two nations, foster closer links between technology companies, and improve supply chain resilience, particularly in a critical industry.
Strengthening the Strategic Partnership
Congress perceives that greater technological and defense cooperation with India is pivotal in addressing shared geopolitical and security challenges. The bill underscores the importance of reducing regulatory barriers to technological cooperation while safeguarding national security and strategic priorities.
Flexibility in Exporting High-Performance Computers
The legislation highlights that granting President Biden the flexibility to export high-performance computers to India would reinforce technological cooperation between the United States and India, affirming Congress's commitment to India as a strategic partner. Removing India from the "Computer Tier 3" eligible countries list is a proposed measure to fortify the bilateral relationship further.
US-India Defense Partnership
The bill acknowledges India's designation as a US Major Defense Partner, granting it access to a wide array of military and dual-use items regulated by the Department of Commerce. It notes that, for items controlled for national security reasons, India is generally approved for licenses for civil or military end uses, with exceptions for nuclear, missile, or chemical and biological activities.
The bill addresses the limitation that the US President lacks the authority to remove India from the excluded "Computer Tier 3" eligible country list. Once passed by Congress, this legislation is poised to facilitate the desired changes in technology exports to India.
Deepening Bilateral Defense Partnership
On September 8, Prime Minister Narendra Modi and US President Biden convened in Delhi on the sidelines of the G20 summit. During their meeting, both leaders expressed their commitment to expanding and diversifying the bilateral major defense partnership, highlighting the importance of this crucial alliance.