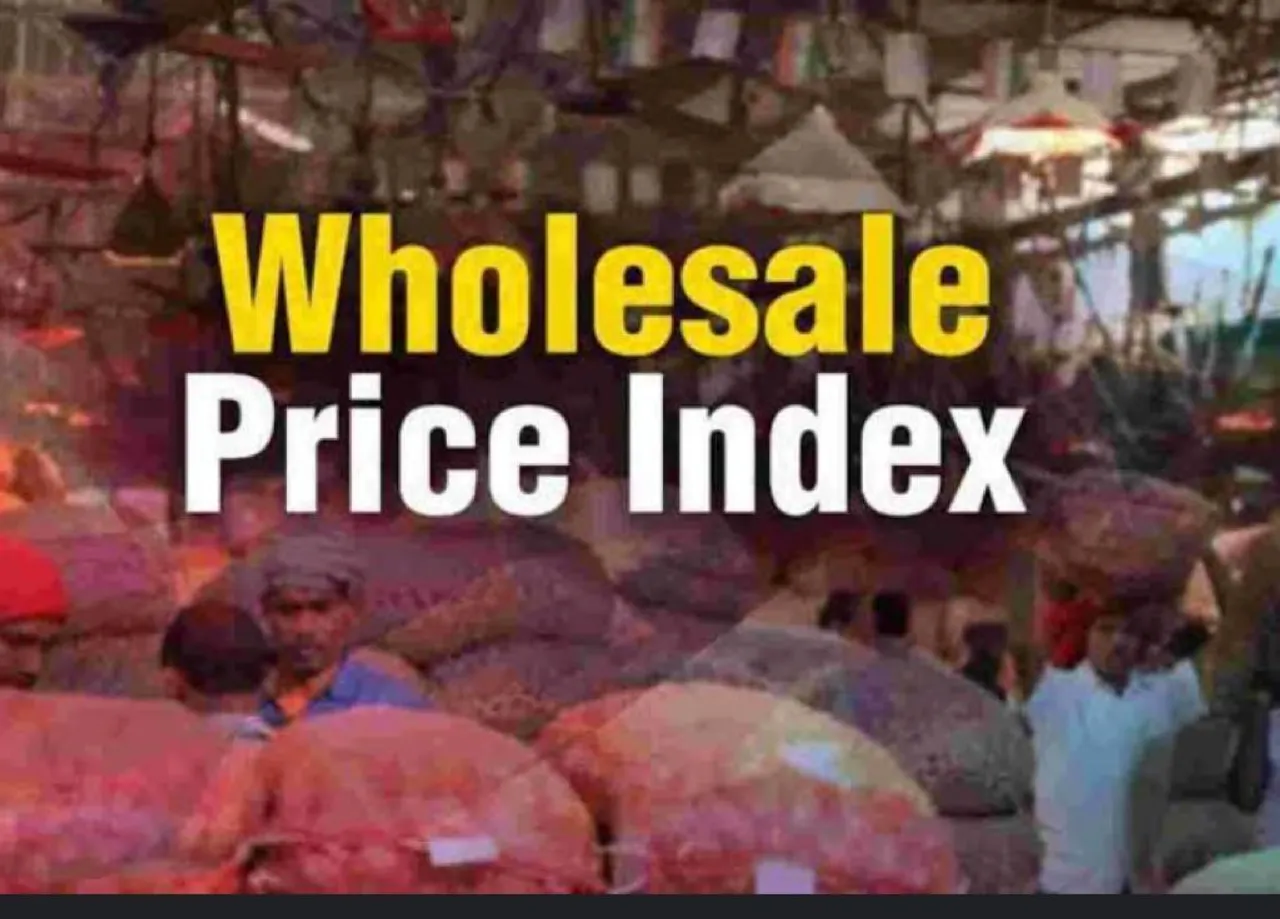 India's Wholesale Price Index (WPI) inflation rate reached a nearly three-year low of (-) 0.92 percent in April, marking the first negative territory in 33 months. The Ministry of Commerce and Industry released the data, attributing the decline to a high base effect and moderation in global commodity prices.
The last recorded deflation in WPI inflation was observed in July 2020 at (-) 0.25 percent, with the previous low occurring 34 months ago in June 2020 at (-) 1.81 percent. In March 2023, the wholesale inflation rate stood at 1.34 percent, while in April 2022, it reached 15.38 percent. The all-commodities index has remained unchanged at 150.9 since February.
WPI Inflation Rate Trends:
Experts suggest that WPI inflation is likely to remain benign due to the high base effect and the easing of global commodity prices, leading to lower inflation for manufactured products. However, they caution that food inflation needs monitoring, particularly as wheat prices have shown an increasing trend due to market conditions. Additionally, the monsoon prospects will impact the inflation of kharif crops, potentially raising concerns in the future. It is worth noting that WPI inflation does not directly influence the decision-making process of the Monetary Policy Committee (MPC) when determining interest rates.
"We expect the deflationary trend to continue for the next 2-3 months with the full year WPI inflation averaging in the range of 1-2%. A lower WPI print could help in pulling retail inflation down with its lagged impact on the core CPI inflation," said Rajani Sinha, Chief Economist, CareEdge Ratings, as quoted by the Indian Express.
Impact on Retail Inflation:
Retail inflation based on the Consumer Price Index (CPI) has also eased to an 18-month low of 4.7 percent in April, remaining within the 4+/-2 percent band of the Reserve Bank of India's medium-term inflation target for the second consecutive month. A deflationary trend in wholesale inflation is likely to reflect in retail inflation with a lag. Economists anticipate that the deflationary trend will continue for the next 2-3 months, resulting in an average WPI inflation rate of 1-2% for the full year. The lower WPI inflation could subsequently exert downward pressure on retail inflation, including core CPI inflation.
Contributing Factors to WPI Deflation:
The decline in the WPI inflation rate in April 2023 was primarily driven by falling prices of basic metals, food products, mineral oils, textiles, non-food articles, chemical and chemical products, rubber and plastic products, and paper and paper products. The manufactured products category also experienced deflation for the second consecutive month, largely attributed to lower prices of basic metals, chemicals, textiles, and manufactured food products. Fuel and power inflation eased below 1 percent in April, primarily due to decreased prices of LPG, kerosene, and other mineral oils.
Decline in Food Prices:
Within the food articles category, prices of cereals, wheat, fruits, milk, eggs, meat, and fish declined compared to the previous month. Notably, WPI rates for vegetables, potatoes, onions, oilseeds, and wheat exhibited significant variations, with vegetables experiencing a deflation rate of (-) 1.50 percent, potatoes (-) 18.66 percent, onions (-) 18.41 percent, oilseeds (-) 15.54 percent, and wheat at 7.27 percent in April.
Seasonal Effects on Food Prices:
The sequential decline in food prices can be attributed to seasonal factors. Food prices rose by 3.5 percent year-on-year in April, slower than the 5.5 percent recorded in March. Sequentially, WPI food prices saw a month-on-month increase of 1.5 percent in April (compared to 1.1 percent in March), driven by higher prices of vegetables, fruits, and pulses. The rise in vegetable and fruit prices aligns with CPI inflation and can be attributed to the seasonal pattern as summer begins. Analysts predict that WPI inflation will continue to moderate as easing commodity prices contribute to lower input costs. Rahul Bajoria, MD & Head of EM Asia (ex-China) Economics at Barclays, stated, "We expect WPI inflation to continue to moderate as easing commodity prices drive input costs lower."