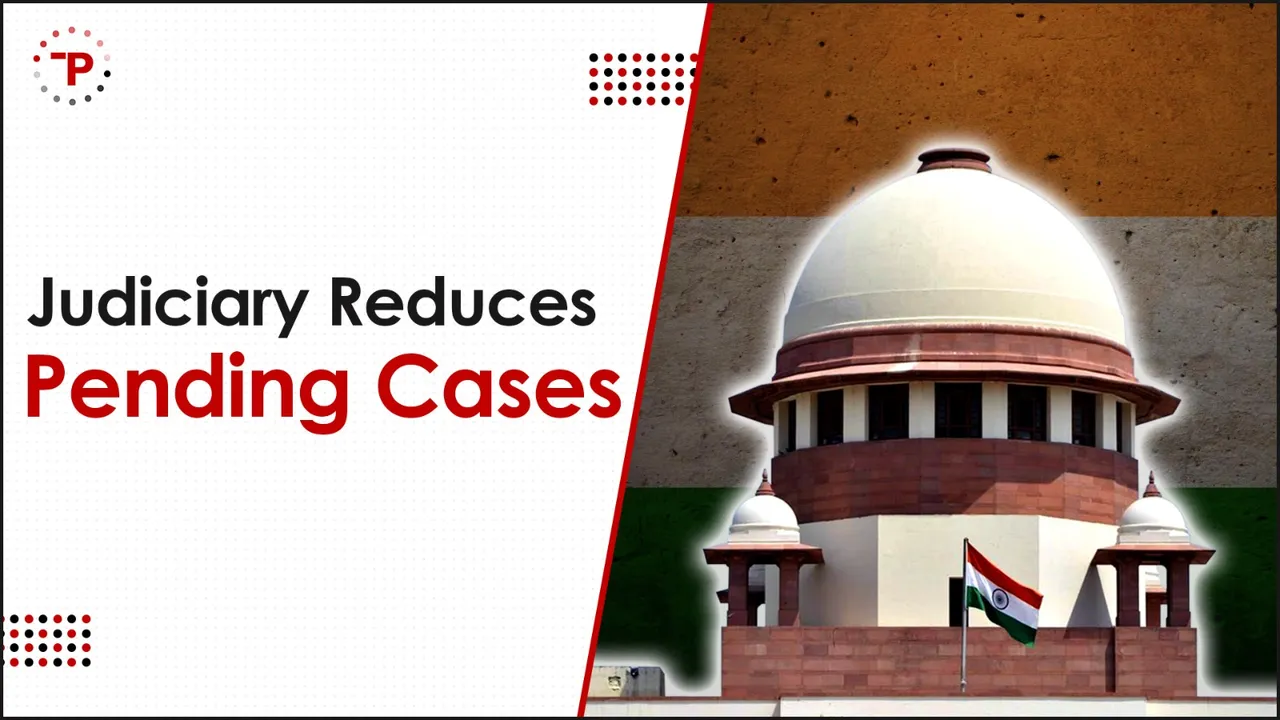 In a remarkable display of efficiency, the Indian judiciary has achieved an unprecedented milestone in 2023 by disposing of an extensive number of pending cases across the country. Law Minister Arjun Ram Meghwal informed the Lok Sabha on Friday about the impressive progress made by the Supreme Court and high courts in resolving a staggering number of cases.
Supreme Court: 25,959 Cases Settled by July 15
According to data sourced from the Supreme Court's Integrated Case Management Information System (ICMIS), the apex court has disposed of an astounding 25,959 cases by July 15, 2023. This figure highlights the Supreme Court's commitment to swift and efficient justice delivery.
Minister Meghwal lauded the judiciary's dedication, stating, "The Supreme Court's efforts in settling nearly 26,000 cases demonstrate their unwavering commitment to uphold the rule of law and provide timely justice to the citizens."
High Courts: Over 5.23 Lakh Cases Resolved by July 17
Following closely on the heels of the Supreme Court, the 25 high courts have also shown exemplary performance in case disposal. The National Judicial Data Grid (NJDG) data revealed that the high courts have settled an impressive 5,23,338 cases by July 17, 2023.
Emphasizing the significance of this achievement, Minister Meghwal asserted, "The high courts' record settlement of over 5.23 lakh cases is a testament to the tireless efforts of our judiciary in alleviating the burden of pending cases and ensuring access to justice for the people."
Pending Cases Surpass Five-Crore Mark
While celebrating the record disposal of cases, Minister Meghwal also acknowledged the persistent challenge posed by pending cases in the Indian judicial system. He disclosed that the total number of pending cases in various courts had crossed a significant five-crore mark. This includes cases pending in the Supreme Court, the 25 high courts, and the subordinate courts.
In light of this revelation, Mr. Meghwal reaffirmed the government's commitment to supporting the judiciary in its efforts to address the pending caseload. He said, "The government will continue to work closely with the judiciary to tackle the issue of pending cases and enhance the efficiency of the legal system."
Addressing concerns about the government's role in case disposal, Minister Meghwal clarified that the timely resolution of cases lies primarily within the judiciary's purview. He asserted that no time frame has been prescribed for the disposal of various types of cases by the respective courts.
"The government respects the autonomy and independence of the judiciary in matters of case disposal. The focus should be on strengthening the judicial infrastructure and addressing the key factors that impact the pace of case resolution," said Mr. Meghwal.
The Law Minister also highlighted crucial factors affecting case disposal, including the availability of an adequate number of judges and judicial officers, efficient court staff, proper physical infrastructure, complexity of facts, nature of evidence, and cooperation from stakeholders such as the Bar, investigation agencies, witnesses, and litigants.