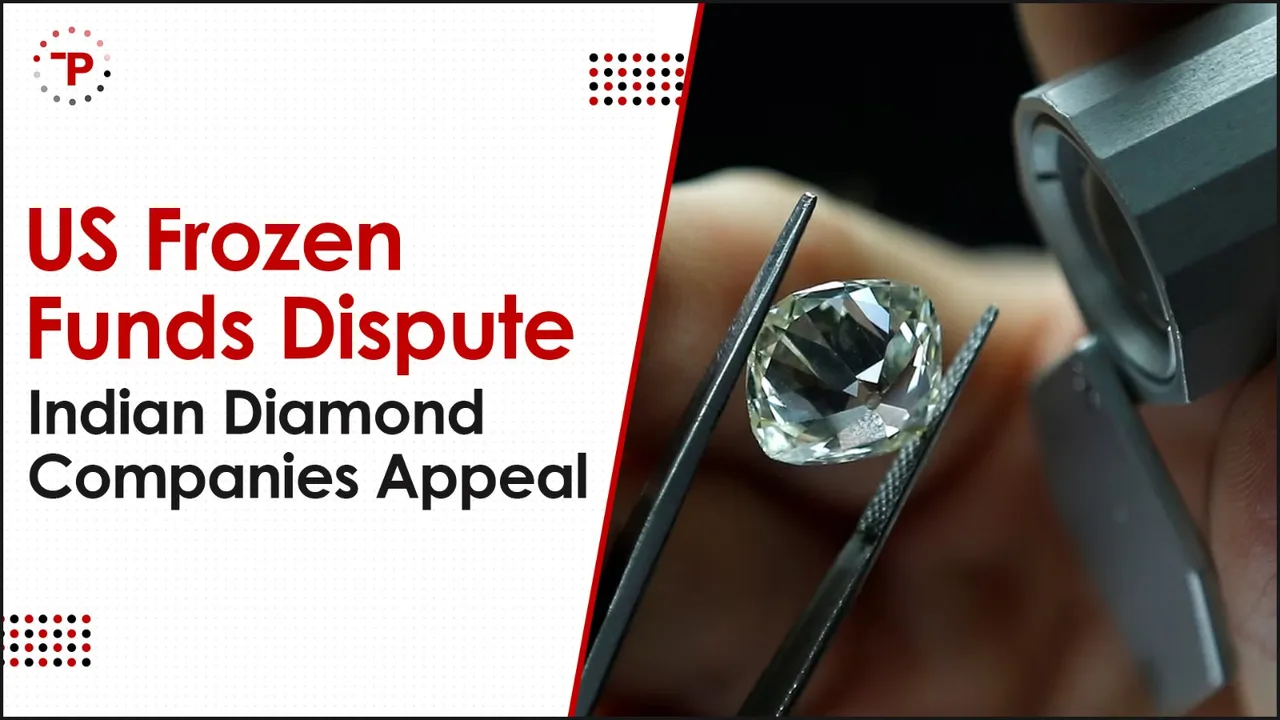 Indian authorities have officially approached the United States with a formal request to release a substantial amount of $26 million (₹215 crore) held by two prominent Indian diamond companies. The funds were frozen due to alleged trade connections with the Russian diamond giant Alrosa, which faced sanctions by the US Treasury's Office of Foreign Assets Control in April 2022. This incident marked the first instance of punitive measures taken against an Indian business following Russia's military intervention in Ukraine and the subsequent sanctions on Russian entities by Western nations.
Frozen Funds Linked to Acquisition of Rough Diamonds
According to sources cited by Reuters, the frozen funds were transferred by UAE-based subsidiaries of Indian enterprises to acquire rough diamonds. However, the banks intervened and suspended the dollar transaction, seemingly as a precautionary step to verify the transaction's legitimacy and ensure adherence to existing sanctions.
It remains unclear whether the funds were intended for Alrosa or another party. Reuters has not been able to ascertain the exact recipient of the funds.
Indian Government Engages in Dialogue
One of the Indian government sources mentioned, "The government is aware of the OFAC action and has initiated dialogue over it." The specific U.S. counterparty involved has not been identified in the Reuters report. The Indian companies affected by the freeze have reportedly informed the government that the payments were meant for non-sanctioned Russian entities or for orders that were completed before the imposition of sanctions on Alrosa.
OFAC's Role and Potential Consequences
It's important to note that the US Treasury's Office of Foreign Assets Control (OFAC) itself does not enact the freeze or block transactions. Rather, it mandates that US persons must block or reject transactions in line with the relevant sanctions program. Entities outside the United States found in violation of OFAC sanctions risk being disconnected from the dollar-based financial system. However, the Treasury does allow entities to seek general or specific licenses to complete certain transactions.
State-controlled Alrosa, the world's largest producer of rough diamonds, has not provided any response to inquiries. Likewise, India's trade and foreign ministries have not issued any official comments or statements.