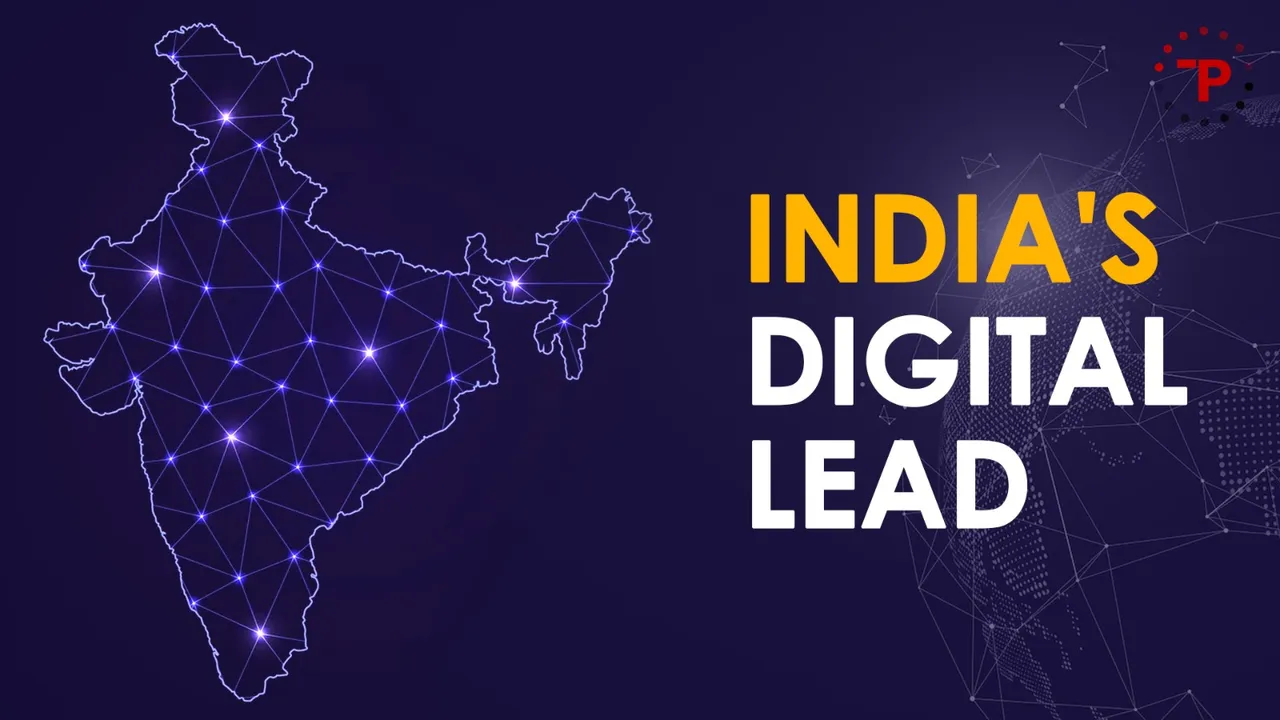 A report titled "The e-Conomy of a Billion Connected Indians" by Google, Temasek, and Bain & Company projects extraordinary growth for India's internet economy. The report, featuring research conducted by Google, highlights that the internet economy is expected to reach a staggering $1 trillion by 2030. This ambitious projection underscores the transformative impact of digital consumption and investments across various sectors in India.
Impressive Growth Potential and Technology Sector Contribution 
The joint report by Google, Temasek, and Bain & Company reveals that India's internet economy is anticipated to contribute 62% to the country's technology sector by 2030, an impressive increase from 48% in 2022. Furthermore, the report predicts that the Internet economy's share of India's GDP will grow from 4-5% in 2022 to 12-13% by 2030. These statistics highlight the immense growth potential and the significant role played by digital advancements in India's technology landscape. "India's internet economy is expected to grow 6 x to USD 1 trillion by 2030," Google India, Country Manager & Vice President, Sanjay Gupta said while sharing details of the report, as quoted by PTI.
Driving Forces: Digital Consumption & Emerging Opportunities 
The report identifies digital consumption as a major driver of growth across key sectors such as e-commerce, online travel, food delivery, and ride-hailing. The research emphasizes the rising demand from tier 2+ cities, the digitization of traditional businesses, and the success of India Stack, an initiative supporting digital infrastructure. These factors create abundant opportunities for businesses and contribute to the overall expansion of the Internet economy.
Investor Confidence and India's Appeal as an Investment Destination 
The report highlights the increasing investor confidence in India's digital landscape. Over three out of five investors anticipate a surge in deal activity within the country over the next two to three years. Moreover, a majority of investors plan to allocate more than 75% of their funds to digital investments within the next five to seven years. This growing interest signifies India's rising attractiveness as an investment destination and reflects confidence in its digital economy's potential.
Consumer Trends in Tier 2+ Regions and Growth Opportunities 
The report, featuring Google's research, sheds light on consumer behavior in tier 2+ regions. These consumers exhibit a greater willingness to explore new brands and products, with a particular preference for personalized and premium offerings in healthtech and edtech sectors. The report highlights the higher inclination towards e-consultations and a willingness to pay higher prices for customized products and services. This trend presents significant growth prospects for businesses catering to the needs of consumers in these regions.

Sectoral Outlook: E-commerce, Healthtech, and Global Traction
Google, Temasek, and Bain & Company's report underscores the dominance of B2C e-commerce, projected to reach $350-380 billion by 2030, and the rapid growth of digital gross merchandise value (GMV). The research predicts a doubling of online shoppers, with over 60% of new shoppers emerging from smaller towns. Furthermore, healthtech and insurance tech sectors are expected to witness exponential growth of 9-15 times. Additionally, the report highlights SaaS as a driver of India's digital exports, while homegrown edtech and e-commerce platforms gain global traction.