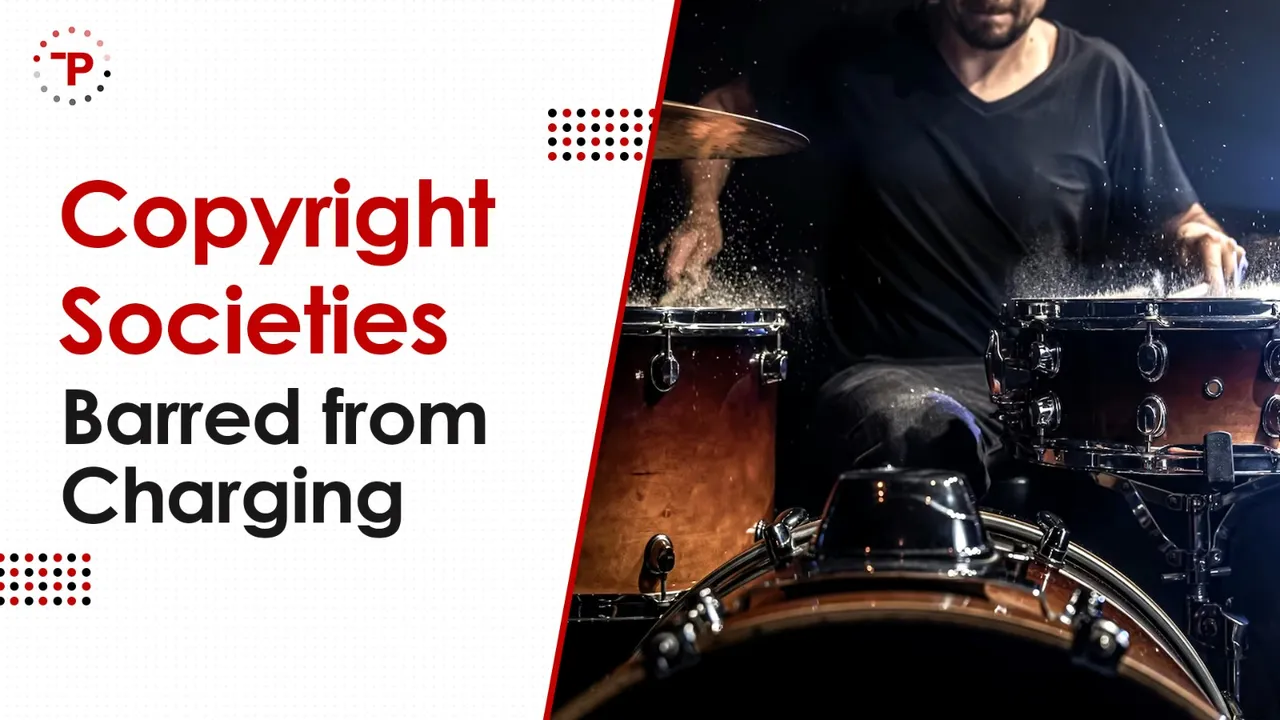 The Department of Promotion of Industry and Internal Trade (DPIIT) in India has recently issued a public notice addressing copyright societies' collection of royalties for musical performances at official and religious ceremonies, including weddings.
This move came in response to numerous complaints received by the DPIIT, raising concerns about the legality of such fee collection. The notice aims to provide clarity on the exemption available under the Copyright Act of 1957 for performances during religious functions and official ceremonies, with the intent of resolving longstanding disputes and avoiding further legal conflicts.
Understanding the Copyright Exemption:
According to the Copyright Act of 1957, the performance or communication of literary, dramatic, or musical works during bona fide religious ceremonies or official ceremonies organized by the central government, state government, or any local authority does not constitute copyright infringement.
The exemption also extends to social festivities associated with weddings, such as marriage processions, which are considered part of religious services.
Cautioning Against Unjustified Royalty Collection:
In light of the clear provisions in the Copyright Act, the DPIIT has cautioned the public against complying with any unjustified demands for royalties from individuals, organizations, or copyright societies that violate Section 52 (1) (za) of the Copyright Act.
The DPIIT's warning emphasizes that collecting fees for musical performances during exempted ceremonies goes against the spirit and letter of the Copyright Act.
Role and Function of Copyright Societies:
Copyright societies are legal bodies formed by copyright owners and are registered under the Copyright Act. These organizations are responsible for managing licensing, public performance, distribution, and other related activities pertaining to copyrighted works.
However, the recent notice clarifies that their authority does not extend to collecting fees for performances during religious and official ceremonies, which are protected under the Copyright Act's exemption clause.
Resolving Ongoing Disputes:
The issue of playing copyrighted music at wedding functions has been a subject of ongoing disputes between copyright owners and event management companies, often leading to legal battles. The DPIIT's public notice seeks to bring clarity to this matter, ensuring that religious functions and wedding ceremonies are clearly exempt from the application of copyright rules for music performances.
India is home to four major copyright societies, including Indian Performing Right Society Limited (IPRS) - Handling literary works associated with musical works; Indian Reprographic Rights Organization - Which focuses on photocopying works and Recorded Music Performance Limited (RMPL) - Dealing with recorded music performances.