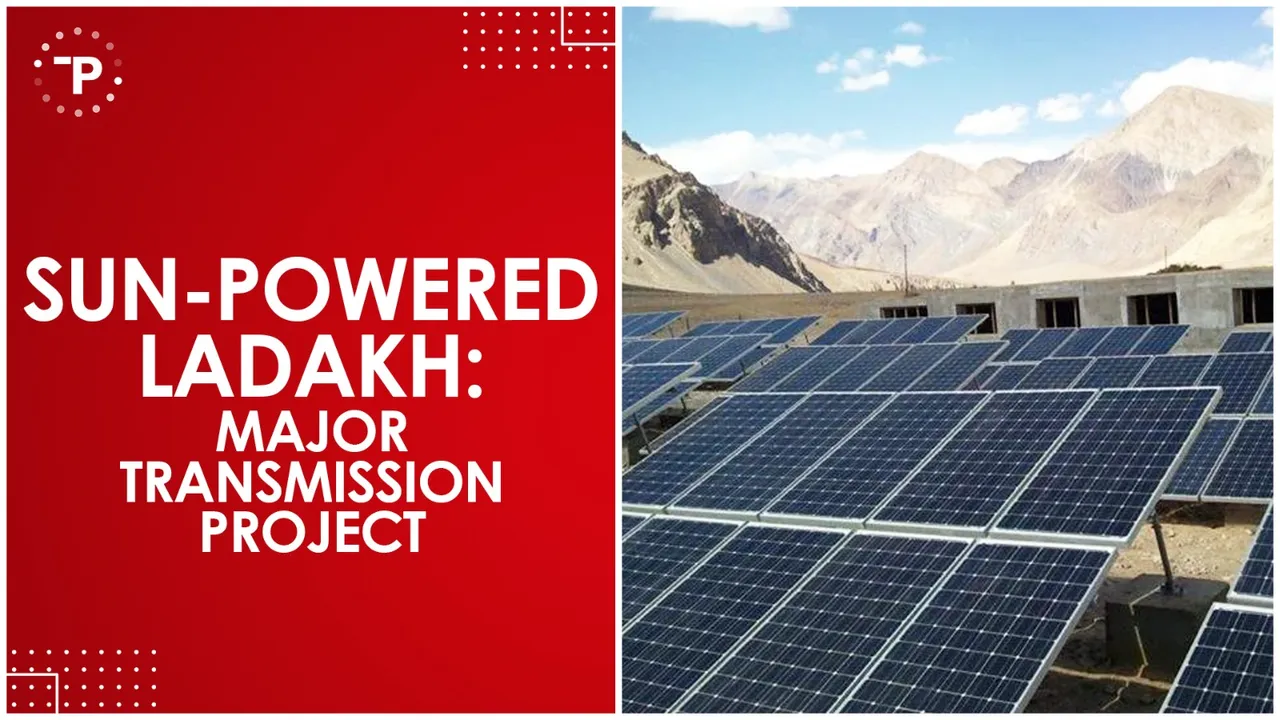 The government has given the green light for a monumental transmission line project, valued at Rs 20,773.70 crore, to facilitate the transfer of solar power from a colossal 13 GW renewable energy initiative in Ladakh to Kaithal in Haryana. This project is a pivotal part of Prime Minister Narendra Modi's vision, announced on Independence Day, for a 7.5 GW solar park in Ladakh, which has now expanded to a 13 GW renewable energy generation plan.
Challenge of Power Evacuation
With Ladakh's vast renewable energy capacity, a substantial transmission infrastructure is needed for power evacuation. The Cabinet Committee on Economic Affairs (CCEA) has approved the Green Energy Corridor (GEC) Phase-II Inter-State Transmission System (ISTS) to achieve this.
The project aims to be operational by the financial year 2029-30, with an estimated cost of Rs 20,773.70 crore and significant central financial assistance of approximately Rs 8,309.48 crore. The project is expected to be awarded by March 2025. This transmission line will traverse through Himachal Pradesh and Punjab to reach Kaithal in Haryana, connecting to the national grid.
A Step Toward Renewable Energy Targets
The project will also establish an interconnection from Leh to the existing Ladakh grid, ensuring reliable power supply to Ladakh, and it will connect to the Leh-Alusteng-Srinagar line to provide power to Jammu & Kashmir. In addition to its environmental benefits, the project is set to create substantial employment opportunities, both skilled and unskilled, particularly in the Ladakh region.
This project aligns with India's goal of achieving 500 GW of installed electricity capacity from non-fossil fuels by 2030 and complements the Intra-State Transmission System Green Energy Corridor Phase-II (InSTS GEC-II) already underway in several states across the country.
Overcoming Harsh Environmental Challenges
Construction of the transmission line will be a significant challenge, given the extreme conditions, including high altitudes of up to 4,700 meters above sea level, temperatures below -35 degrees Celsius, low air density, and very low atmospheric oxygen levels.