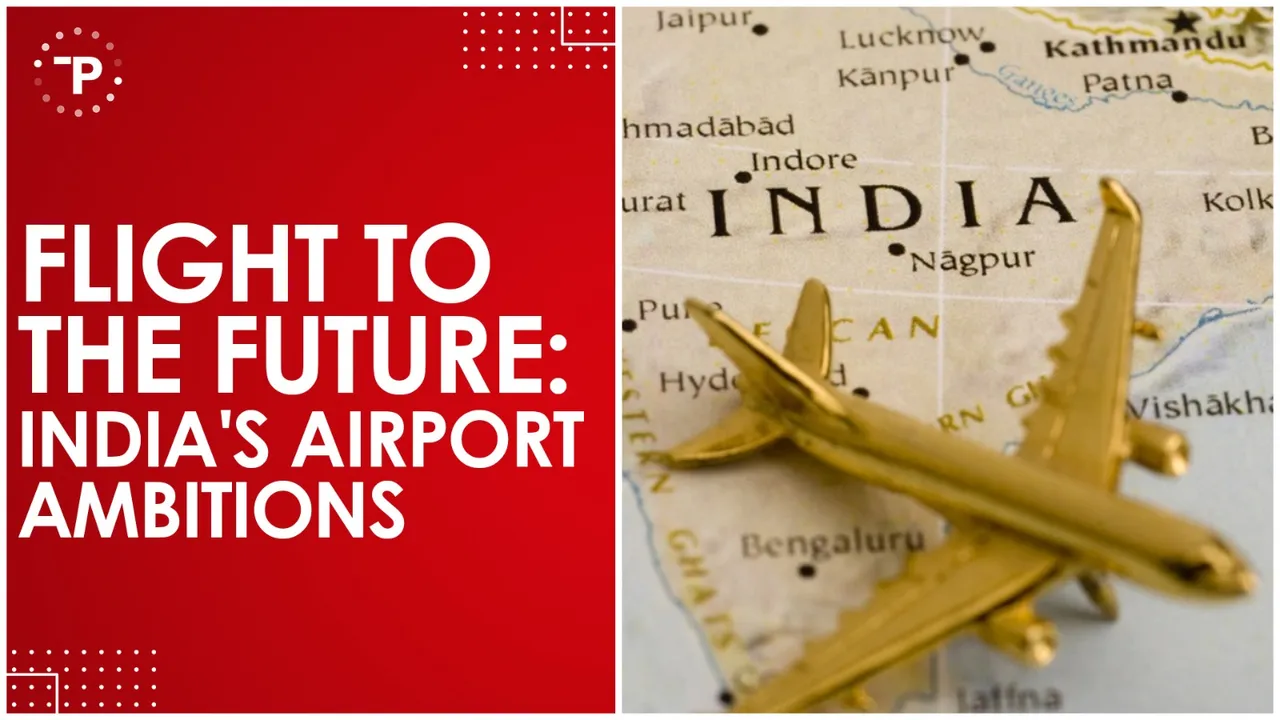 India is planning a national policy aimed at transforming its airports into significant international hubs, offering seamless single-point connectivity across South Asia. The pending policy, awaiting cabinet approval, will target simplifying airport security and immigration processes, allocating international flight rights, and bolstering essential infrastructure, according to a report by The Economic Times (ET).
An earlier report by ET stated that a panel had been set up by the government to designate the airport in Delhi as an international hub in line with Dubai and Doha airports. The committee reports directly to the aviation minister and was responsible for losing major global airports and suggesting steps that could elevate the airport. The policy may have been formed by this committee as part of the aviation ministry's plan to grow India's global aviation market and make Delhi a global transit hub.
Competing on the Global Stage
The objective is clear - elevate key airports, notably Delhi, into transit hubs capable of competing with global giants like Dubai and Singapore's Changi Airport. This move aims to stem the current trend where a considerable number of Indian travelers bound for Europe and North America rely on foreign airlines and hubs, resulting in revenue leakage for the Indian aviation ecosystem.
Recognizing the need for a unified approach, the government aims to streamline collaboration among various ministries, aligning security and immigration under the Ministry of Home Affairs, flight rights under the Ministry of External Affairs, and infrastructure development under the National Infrastructure Pipeline.
Key Components for Success
Strategic location, a robust airline presence, and efficient connections between international and domestic flights are identified as pivotal for an effective hub airport. With carriers like IndiGo and Air India gaining traction, the policy will target areas requiring improvement, including revising security regulations, reducing immigration wait times, and enhancing terminal connectivity.
Challenges such as double security checks and immigration processes during transitions between domestic and international zones are acknowledged. The plan to connect Delhi Airport's terminals via a train aims to establish a seamless transport model, enabling passengers to transfer within the secured airport area, akin to hub airports with over 100 million passengers.
Strategic Location of Delhi Airport
Delhi Airport's CEO, Videh Kumar Jaipuriar, emphasizes its strategic location for becoming a key regional transit hub. However, despite its potential, he acknowledges that competitiveness from other airports has diverted crucial traffic. To address this, efforts are underway to align airport slots, facilitating seamless connections between IndiGo and Air India's domestic and international networks.
Creating a successful hub necessitates cooperation among airlines, airports, and government policies to ensure mutual benefits. Delhi Airport is actively collaborating with both IndiGo and Air India to establish slot banks for European and North American flights, ensuring a robust network of domestic flights aligning with international departures.