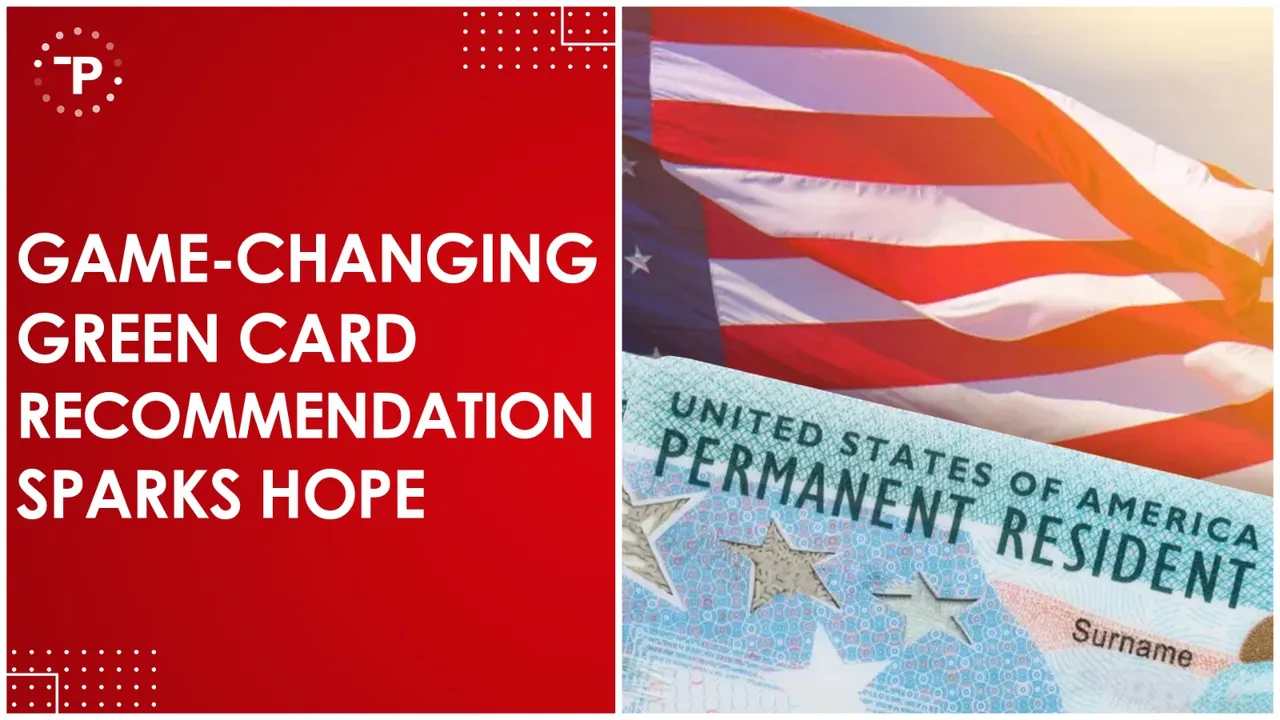 The White House Commission has proposed issuing employment authorization cards and travel documents early in the Green Card application process, offering hope to countless foreign professionals, particularly Indian Americans, facing decades-long wait times for Green Cards.
The Green Card application process involves multiple stages, commencing with employers filing I-140 applications. The subsequent crucial step is the adjustment of status known as I-485, during which applicants currently obtain their Employment Authorization Cards (EAD) and Advance Parole travel documents. These documents allow them to work for any employer while awaiting their Green Card application to be processed.
Proposed Recommendation
Indian American community leader Ajay Jain Bhutoria, a member of the White House Commission for Asian American, Native Hawaiian, and Pacific Islander Affairs, introduced the recommendation. It suggests that the Department of Homeland Security's U.S. Citizenship and Immigration Services (DHS USCIS) should grant EADs and travel documents to individuals who have approved I-140 employment-based visa petitions in the EB-1, EB-2, and EB-3 categories, and have been waiting in the visa backlog for five or more years, regardless of whether they have filed applications for adjustment of status.
Benefits of the Recommendation
The recommendation calls for the validity of the EAD and travel documents to last until the final stage of Green Card application processing. This proposal aims to address the backlog of over 1.8 million Green Card applications, primarily affecting people from Asian American and Pacific Islander countries, including China, the Philippines, and India. Processing times can range from 5 to 50 years, leading to significant challenges for foreign workers.
Impact on Workers and Families
The extended waiting period forces many workers to stay with the same employer, often in the same position, facing discrimination and exploitation. They may accept positions and compensation lower than their skills and experience merit. Job portability becomes difficult, creating pressure, dissatisfaction, and unhappiness, impacting mental health and family life. In some cases, the risk of losing their job or leaving the country becomes high, jeopardizing children's education.
Broader Implications
The implementation of these recommendations is expected to provide freedom of movement between employers, benefiting both workers and the economy. It would facilitate travel through advance parole, reduce visa appointment backlogs at U.S. embassies, and enable support for aging parents in home countries. Additionally, it could address workforce shortages, particularly in critical areas like healthcare and STEM fields.
This recommendation also has implications for H-1B visa holders, who play a vital role in the U.S. technology industry. By reducing restrictions and offering more flexibility in employment, the U.S. can enhance its position as a global hub for talent and innovation, benefiting both the nation and highly skilled foreign-born individuals eager to contribute to the United States.