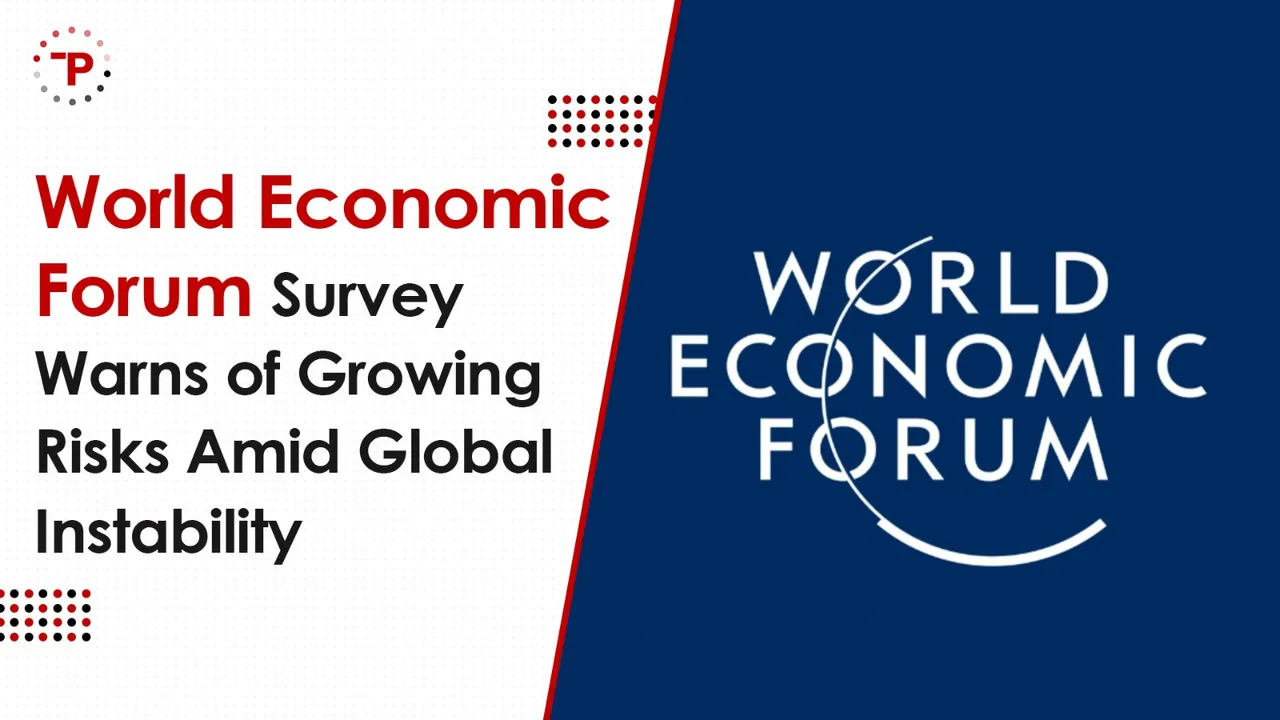 A survey conducted by the World Economic Forum's Chief Risks Officers (CROs) community highlights mounting concerns over the prevailing economic instability and political tensions worldwide. The survey's key findings reveal the potential for increased volatility in geoeconomic and geopolitical relations among major economies over the next six months, signaling the likelihood of significant global upheavals.
The survey, which engaged CROs from diverse multinational companies encompassing technology, financial services, healthcare, professional services, and industrial manufacturing, indicates that more than 85% of respondents anticipate continuing volatility in economic and financial conditions within and across major economies.
"CROs are facing many pressing concerns as they look to the remainder of 2023," said Ellissa Cavaciuti-Wishart, Head of Global Risks Initiative, WEF.
Identified Threats: Armed Conflicts & Regulatory Changes
Of the numerous risks flagged by CROs, two prominent threats stand out - armed conflicts and regulatory changes. Approximately 50% of CROs express concerns about severe impacts on their respective organizations due to potential armed conflicts and the utilization of weapons in the coming six months. Meanwhile, navigating regulatory changes also poses significant business challenges, necessitating careful and strategic approaches.
AI Technologies and Reputational Risks
Another significant finding from the survey is that over 75% of CROs believe using AI technologies poses reputational risks to their organizations. Rapid advancements in AI have outpaced risk management efforts, prompting 90% of the respondents to call for accelerating regulatory measures in this domain. Some CROs even advocate for cautious approaches, suggesting potential slowdowns or pauses in AI development until associated risks are better understood.
The survey underscores the rising complexity of ethical and societal risks for organizations, which transcend mere regulatory compliance. While grappling with rising costs and supply disruptions, businesses must confront intricate challenges that demand a more nuanced approach.
CRO Outlook: A Mid-Year Assessment of Macro Risks
The World Economic Forum's CRO outlook serves as a vital mid-year pulse reading on the most critical macro risks confronting organizations. The outlook covers various aspects, including geopolitical relations, economic conditions, domestic politics, societal changes, and technology. The insights from the survey provide valuable resources for risk professionals to assess and proactively mitigate potential challenges throughout the remainder of 2023.
Given the rapid evolution of the global landscape, the survey emphasizes the necessity of adapting risk management strategies to address emerging challenges effectively. It underscores the significance of vigilance, strategic planning, and proactive measures to navigate the uncertain terrain. Organizations must be prepared to tackle economic, geopolitical, and technological shifts, while also considering the ethical and reputational implications of their actions. The World Economic Forum's CRO community survey acts as a timely reminder for companies to be proactive and resilient in the face of the ever-changing risk landscape.