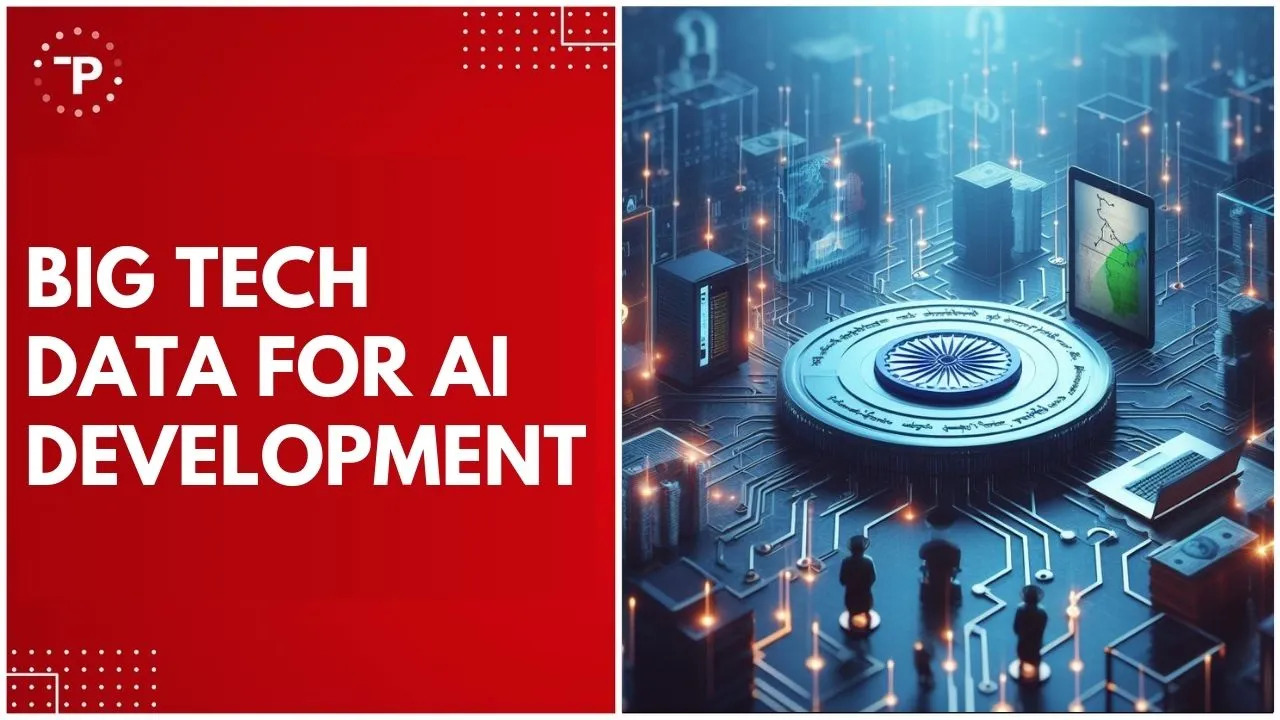 In a significant move, the federal government is considering issuing a directive to big tech companies like Facebook, Google, and Amazon to share anonymized personal data in their possession with a government-backed database. This decision is likely to face opposition from these companies, which may claim intellectual property rights over such data.
The Rationale Behind the Move
The Indian government has long been interested in accessing anonymized data from big tech companies to use for artificial intelligence (AI) and other purposes. Such datasets can form the foundation of AI models, enabling the development of innovative solutions in various sectors.
Provisions in the Upcoming Digital India Bill
The upcoming Digital India Bill is expected to include a provision mandating big tech companies to share all the personal data they hold with India Dataset, a government-backed repository. This provision is still in the draft stage and has not yet been made public.
Anonymized personal data, also known as non-personal data, is a collection of data that does not contain personally identifiable information. It can include aggregated information such as the overall health data of a population, weather and climate data, and traffic data for an area.
Big tech companies often argue that they should have exclusive rights over the data they collect, as they invest heavily in building the infrastructure and algorithms to collect and process it. They may resist the government's plan to access their data without compensation.
The Legal Framework
The Digital India Bill is part of a broader effort by the government to establish a comprehensive legal framework for data management in India. This framework includes various legal measures, such as the recently announced Digital Personal Data Protection Act, 2023, and the Draft Indian Telecom Bill, 2022.
Potential Benefits of the Indian Datasets Project
The Indian Datasets Project, an integrated national data sharing and exchange platform, aims to facilitate data sharing among various stakeholders, including government entities, public sector undertakings, private companies, academia, and research institutions. This could lead to increased innovation and development in various sectors.
A report released in October by a task force set up by the IT ministry suggests that non-personal data held by the Indian Datasets platform may also be monetized. This could generate revenue for the government and support the development of the AI ecosystem in India.
The government has been encouraging private companies to share non-personal data with startups and Indian researchers. This is aimed at promoting innovation and ensuring that the benefits of data are shared more widely.
Shift in Government's Stance on Non-Personal Data Rights
In a recent press conference, Minister of State for Information Technology Rajeev Chandrasekhar signalled a shift in the government's stance on the right to non-personal data. He indicated that the government is considering a more nuanced approach that takes into account the interests of both the government and private companies.
The federal government's plan to access anonymized data of big tech companies is a significant development that has the potential to shape the future of data management in India. The government's efforts to strike a balance between promoting innovation and protecting the rights of private companies will be crucial in determining the success of this initiative.