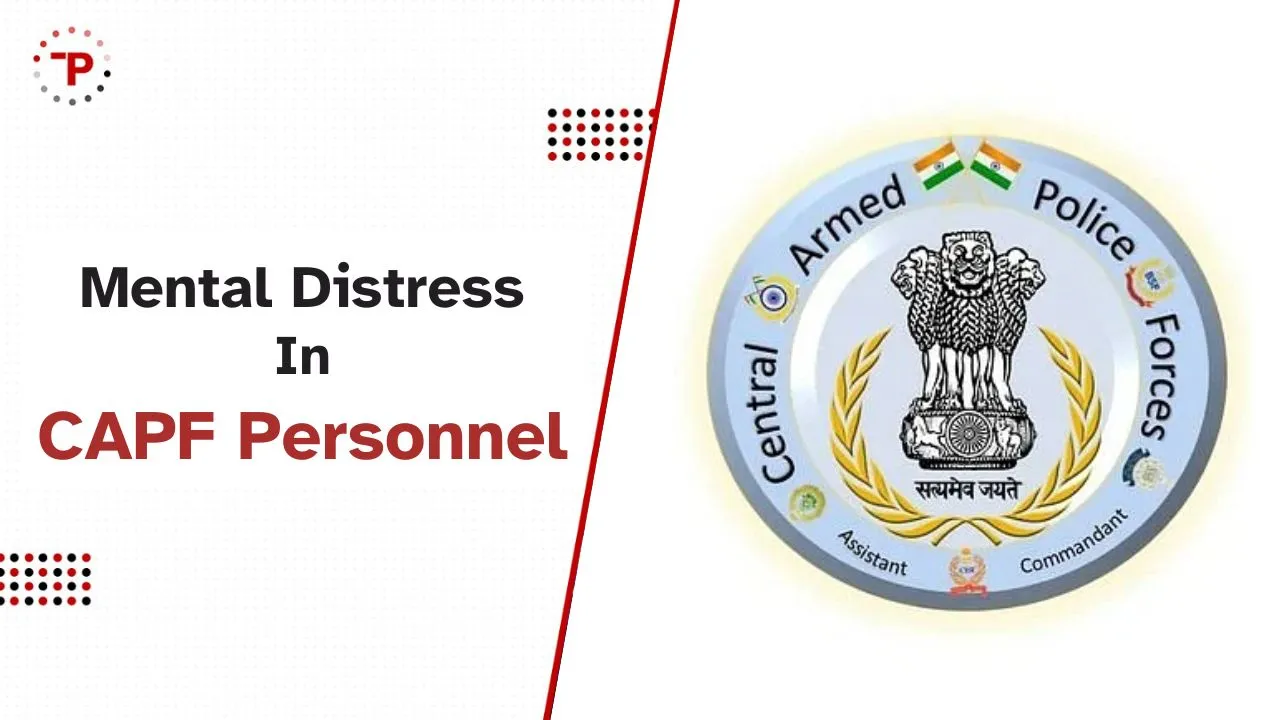 The Ministry of Home Affairs (MHA) has reported a 38% increase in psychiatric cases among the Central Armed Police Forces (CAPF) over the past two years. In 2020, there were 3,584 reported cases, which rose to 4,940 in 2022.
Breakdown of Psychiatric Cases
Union Minister of State for Home, Nityanand Rai, provided a breakdown of the number of psychiatric patients in each branch of the CAPF. The CRPF had 1,470 patients in 2020, which rose to 1,882 in 2022. The BSF had 1,073 patients in 2020 and 1,327 in 2022. Assam Rifles had 351 patients in 2020 and 530 in 2022. The CISF had 289 patients in 2020 and 472 in 2022. The ITBP had 215 patients in 2020 and 417 in 2022. The SSB had 186 patients in 2020 and 312 in 2022.
Rai also shared information about suicides among CAPF personnel from 2018 to 2022. A total of 658 suicides were reported during this period. The CRPF had the highest number of suicides at 230, followed by the BSF with 174, the CISF with 91, the SSB with 65, the ITBP with 51, and Assam Rifles with 47.
Corrective Measures
Rai stated that a number of corrective measures are being taken by all CAPFs to address these issues. Detected cases are being treated properly and referred to specialists if necessary. Periodic follow-ups are conducted and records of each personnel's health are kept and reviewed regularly. Yoga has been made a part of physical training to reduce stress and anxiety. Paramedical staff at the unit level identify cases at the earliest and initiate early intervention and treatment. Stress counselling is being carried out at all levels as well as at Border Out Posts (BOPs).
Improving Working Conditions
Rai also spoke about steps being taken to improve working conditions for CAPF personnel. Transparent policies pertaining to transfer and leave are being implemented and choice posting is given after personnel have served in hard areas. Living conditions for troops have been improved and adequate recreation, entertainment, sports, and communication facilities are being provided. Art of Living courses are also being conducted.
Vacancies and Voluntary Retirement
Minister of State for Home Affairs, Ajay Kumar Mishra, informed the Rajya Sabha that there are over 1.14 lakh vacant posts within the MHA and its organizations, including CAPF and Central Police Organizations such as Delhi Police.
Post-pandemic, there has been a significant spike in the number of personnel opting for voluntary retirement. In the CAPF, there were 9,228 voluntary retirements in 2018, which rose to 11,211 in 2022.
The MHA is taking steps to address the rise in psychiatric cases among CAPF personnel by providing proper treatment and support as well as improving working conditions.