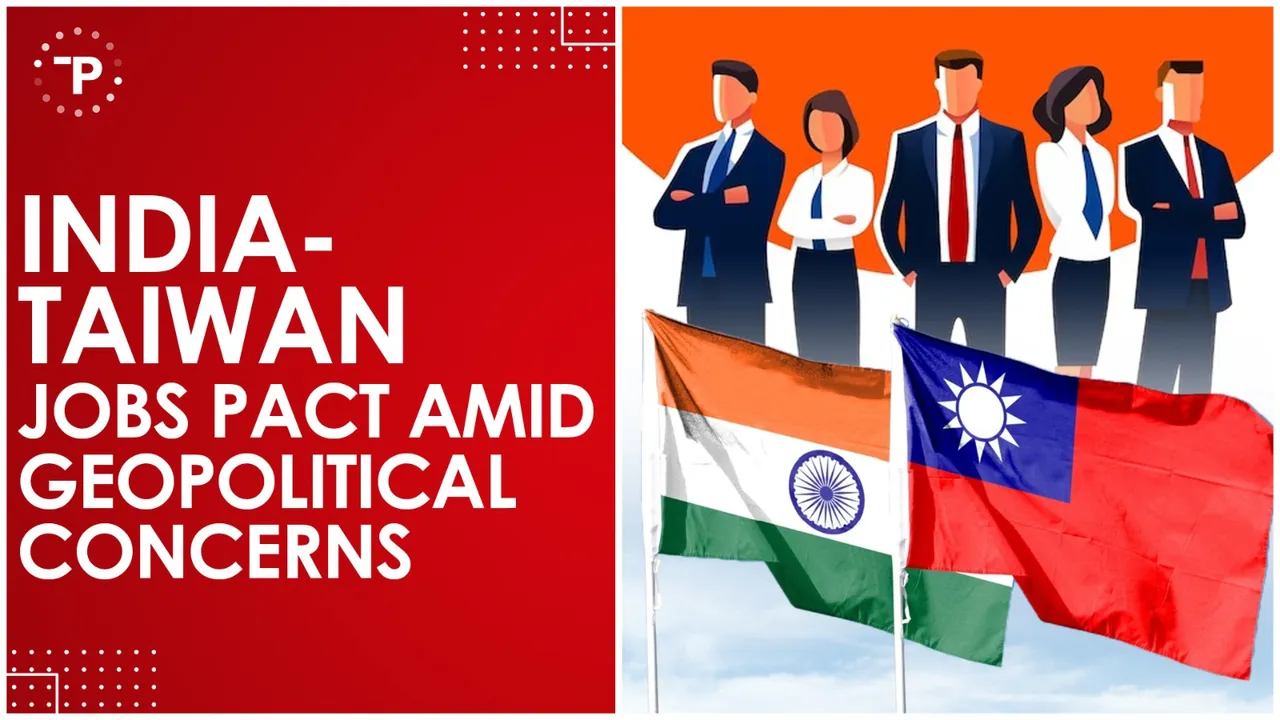 In an effort to counteract its aging population, Taiwan is set to recruit over one lakh Indian workers across diverse sectors, spanning factories, farms, and hospitals, commencing as early as next month.
The two nations are on the verge of finalizing an employment mobility agreement, anticipated to be inked by December. However, this strategic move has the potential to heighten geopolitical tensions with China, a vehement opponent of official exchanges with Taiwan, which Beijing claims as its own territory.
Taiwan finds itself contending with the challenges posed by an increasingly aging population, projecting to transition into a "super-aged" society by 2025, with over a fifth of its populace classified as elderly. This underscores the critical need for a larger workforce to sustain its robust $790 billion economy.
India-Taiwan Diplomatic Maneuvers
Confirmation from Arindam Bagchi, a spokesperson for India's Ministry of External Affairs, regarding the final stages of negotiation for the jobs pact, comes amidst India maintaining an active, albeit unofficial, relationship with Taiwan. Importantly, India has refrained from explicitly reaffirming the "One China Policy."
Taiwan is proffering pay parity and insurance policies to entice Indian workers, aiming to secure a skilled labor force. However, this endeavor carries the risk of escalating tensions with China, given the historical complexities and a disputed border.
Global Employment Strategy for India's Burgeoning Population
Against the backdrop of surpassing China as the world's most populous country, India actively pursues employment pacts with developed nations facing aging workforces. Agreements have already been signed with countries like Japan, France, and the UK, with ongoing discussions for similar arrangements with the Netherlands, Greece, Denmark, and Switzerland.
The geopolitical landscape is further complicated by the strained relations between India and China since the 2020 border clash. Notably, former Indian military chiefs visited Taiwan for a security conference, eliciting objections from Beijing. Despite these intricacies, both nations maintain an investment promotion pact, signed in 2018, reflecting a nuanced diplomatic approach.