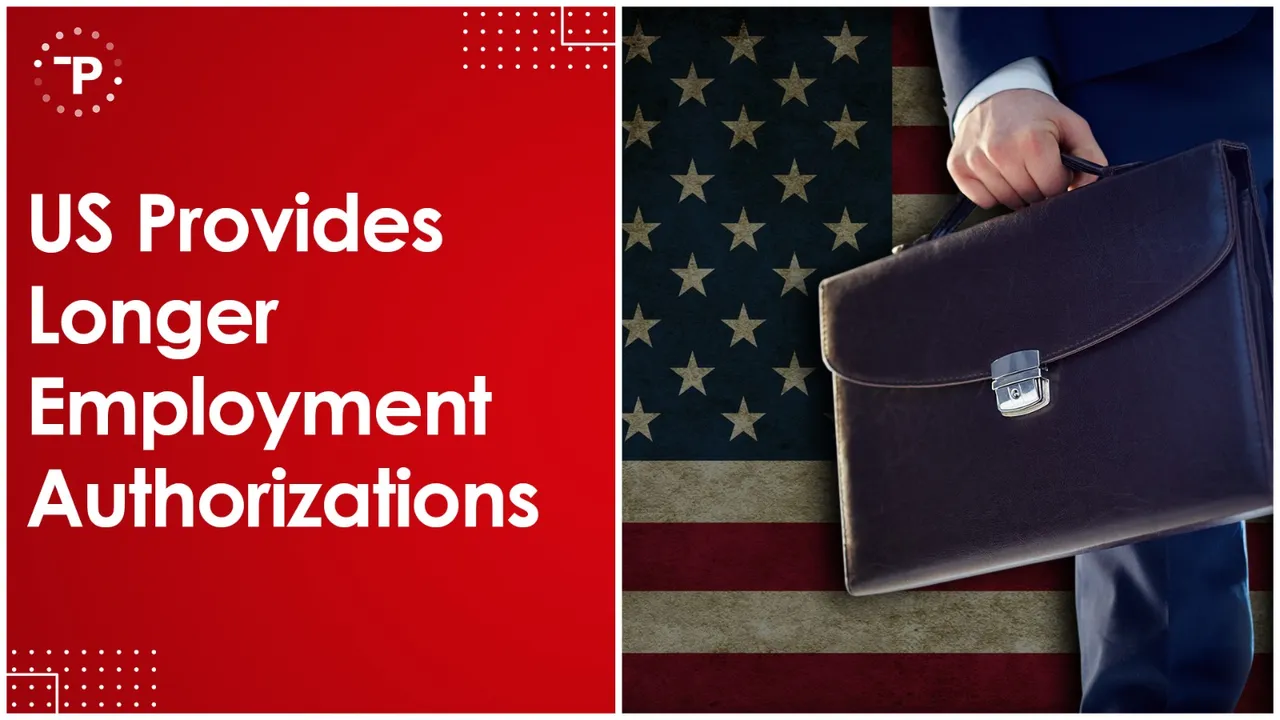 The US Citizenship and Immigration Services (USCIS) has announced a significant change by extending the validity of Employment Authorization Documents (EAD) to five years. This move is set to benefit several non-immigrant categories, including many Indians awaiting green cards.
According to a new study, more than 10.5 lakh Indians are in the queue for an employment-based Green Card and 4 lakh of them may die before they receive the much-sought-after legal document of permanent residency in the US.
Eligible Categories for Extended EAD Validity
The extended five-year validity applies to both initial and renewal EADs for specific non-citizens. These categories include applicants seeking asylum or withholding of removal, individuals in the process of adjusting their status under INA 245, and those involved in suspension of deportation or cancellation of removal procedures.
Reducing Processing Times and Backlogs
The USCIS aims to streamline its processes by extending the maximum EAD validity. This change is expected to lead to a reduction in the number of new Forms I-765 (Application for Employment Authorization) submitted for EAD renewal. Consequently, it will contribute to decreasing processing times and backlogs at the federal agency.
While the extended EAD validity is a welcome development, it is essential to note that the non-citizen's continued employment authorization remains contingent on their underlying status, individual circumstances, and the category under which they filed for the EAD.
Mounting Green Card Backlog
A recent study highlights the staggering backlog of more than 1.8 million employment-based Green Card applications. Over 63% of this backlog comprises Indian applicants, with an additional 14% from China. This backlog poses a significant challenge for those awaiting permanent residency in the US.
The Green Card, officially known as the Permanent Resident Card, is a vital document granting immigrants the privilege of residing permanently in the United States. However, the per-country caps on the issuance of Green Cards have led to a substantial backlog, causing prolonged waiting periods for many.
The study on the Green Card backlog, conducted by David J Bier of the Cato Institute, emphasizes the critical need for reform in the immigration system. It sheds light on the immense challenges faced by applicants, particularly those from India and China, as they wait for their much-sought-after legal document of permanent residency in the US.