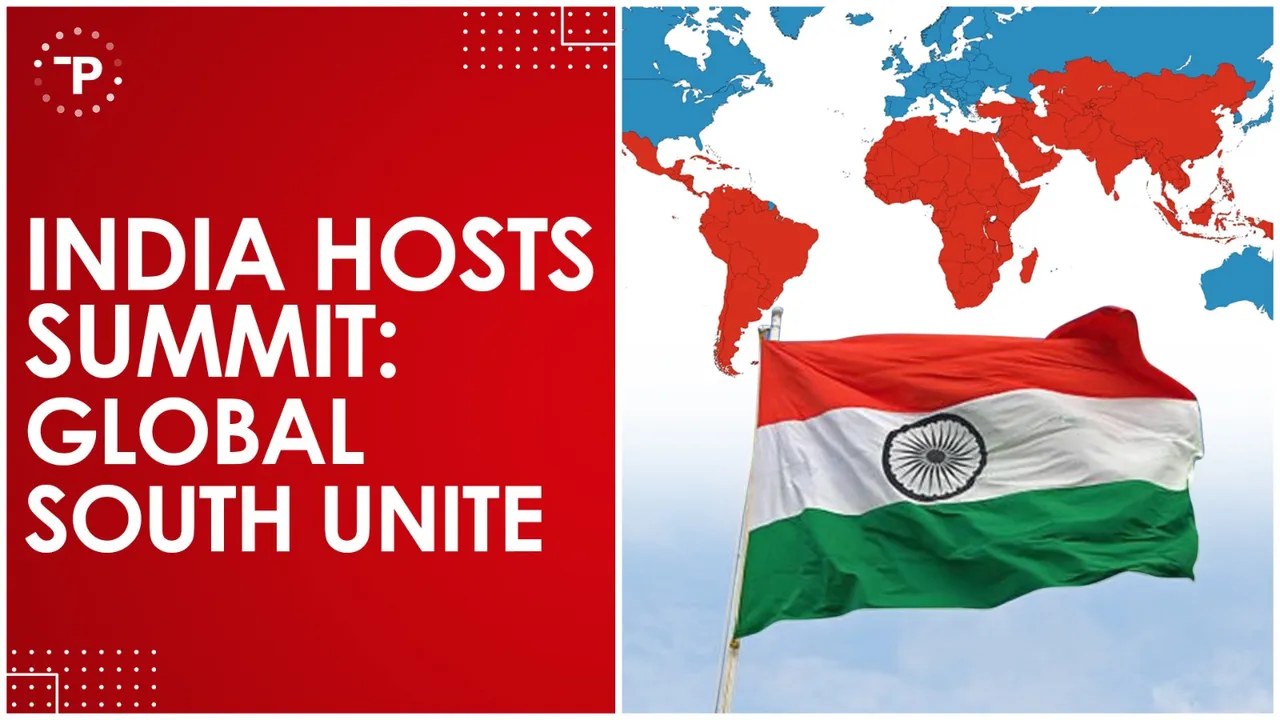 The recent Voice of Global South Summit (VOGSS) brought together approximately 130 countries in a virtual assembly. A dominant theme resonating throughout the sessions was the pressing need to avoid development initiatives leading to debt traps, with subtle allusions made to concerns surrounding China's Belt and Road Initiative (BRI).
Addressing Debt Burdens & Economic Challenges
Prime Minister Narendra Modi conveyed a strong conviction in the Global South's preparedness to shoulder heightened responsibilities in the global landscape. His emphasis underscored the summit's message - a collective assertion for a more prominent voice and increased representation in global governance and decision-making processes.
Foreign Secretary Vinay Kwatra emphasized the prevalent worry regarding mounting debt burdens, a topic extensively deliberated upon across multiple sessions encompassing leaders, finance ministers, and foreign affairs representatives. The prevailing sentiment highlighted the substantial economic challenges stemming from global uncertainties, underscoring the necessity for sustainable and viable development financing.
Towards Cooperative Development
The summit comprised 10 sessions covering vital areas such as foreign policy, finance, trade, and energy. Emerging economies, including Kenya, Nepal, and Brazil, among others, reiterated mutual agreements, stressing collaborative decision-making to shape their collective future.
Discussions revolved around people-centric development finance, a commitment to sustainable development and climate action, an inclusive energy transition, prioritizing investment within the Global South, and advocating for reforms in multilateral institutions.
Member countries underlined the need for the Global South to adopt a more assertive approach in addressing global challenges, focusing on extensive collaboration to seek solutions. The emphasis lay on collaborative answers, emphasizing cooperation and consultation over confrontation.
India's Leadership: Hosting & G20 Presidency
India's pivotal role in hosting the first virtual VOGSS event earlier in the year was acknowledged. India's inclusive approach during its G20 presidency, symbolized by welcoming the African Union (AU) into the forum, showcased an evolving global landscape and the need for more inclusive global groupings.
The leaders' discussions delved into the Israel-Hamas conflict, expressing concerns over terrorism, humanitarian crises, and civilian casualties. Several countries condemned Hamas's attack on October 7th. Prime Minister Modi strongly condemned both the attack and the escalating civilian casualties, advocating a restrained response, dialogue, and diplomacy to resolve the conflict. Modi stressed the importance of a unified voice from the Global South on such critical issues.
Eight minister-level sessions explored various topics such as foreign policy, finance, and commerce. Minister Piyush Goyal highlighted disruptions caused by the COVID-19 pandemic, climate change, and geopolitical tensions, advocating resilient and inclusive global supply chains. Secretary Ajay Seth stressed the significance of preventing financing gaps from translating into developmental disparities, reaffirming India's readiness to share technical capabilities and knowledge resources with the Global South.