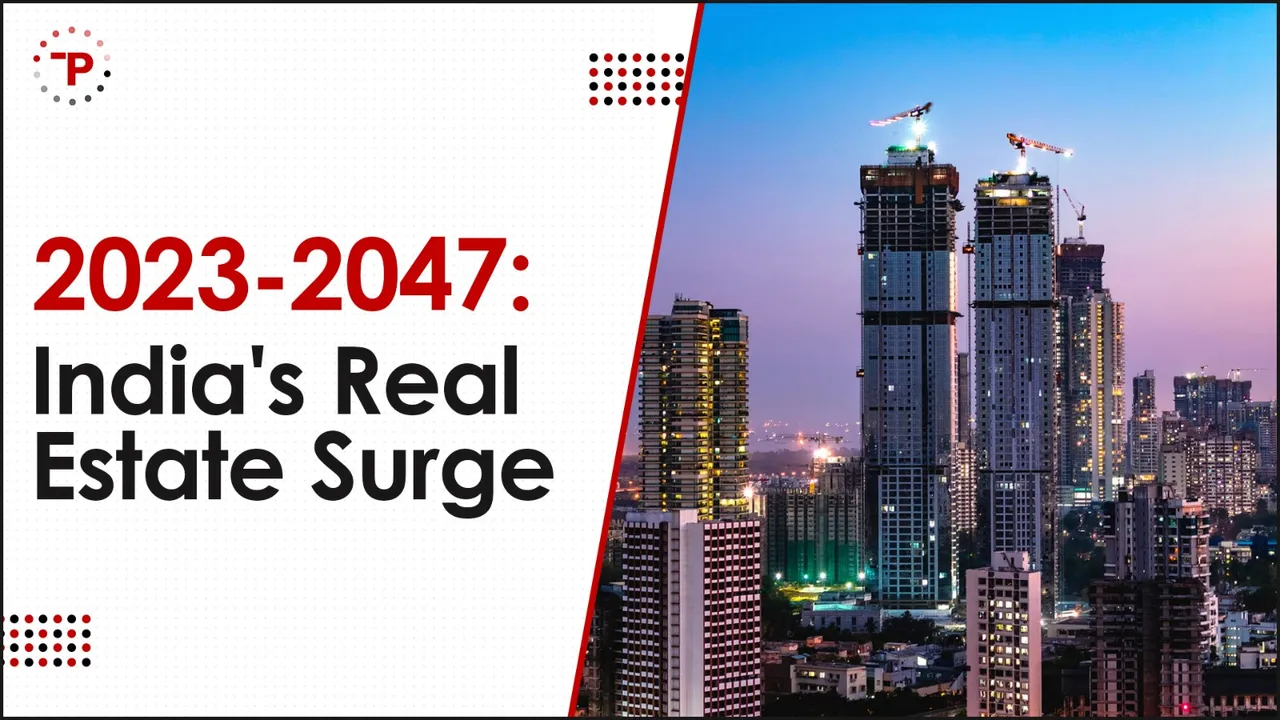 Realtors' association Naredco and property consultant Knight Frank India have jointly unveiled a report titled 'India Real Estate: Vision 2047,' shedding light on India's economic trajectory. According to the report, the Indian economy is anticipated to surge to a remarkable range of USD 33 trillion to USD 40 trillion by the time the nation commemorates its 100 years of independence in 2047. This estimated expansion will be significantly fueled by the real estate sector, which is expected to contribute 15.5% to the overall economic output, up from the current 7.3%.
Sector-Wise Projections: Residential, Commercial, Warehousing
The report outlines a promising growth path for various real estate segments. The residential real estate market is projected to expand to USD 3.5 trillion by 2047, exhibiting substantial growth from the USD 299 billion recorded in the previous year. Similarly, the office real estate market is predicted to soar to USD 473 billion from the current USD 40 billion. In contrast, the warehousing market is expected to reach USD 34 billion, marking a considerable increase from the existing USD 2.9 billion.
Driving Forces of Growth
The forward-looking optimism for India's real estate sector is founded on multiple factors. The report highlights demographic advantages, an improved business and investment climate, and government initiatives to boost high-value sectors like manufacturing and infrastructure. These aspects are poised to support India's economic expansion in the coming years robustly.
Private Equity Investments on the Rise
Private equity investments in India's real estate sector have consistently grown over the past two decades. Projections for 2023 indicate an expected USD 5.6 billion in PE investments, reflecting a year-on-year growth of 5.3%. With the Indian GDP set to reach USD 36.4 trillion by 2047, private equity investments within the real estate sector are projected to surge to USD 54.3 billion, exhibiting a Compound Annual Growth Rate (CAGR) of 9.5% between 2023 and 2047.
The report paints a transformative picture of India's economy and real estate sector over the next 25 years. With economic growth, favorable policies, and evolving investment dynamics, India is poised to navigate a significant journey of expansion, reaffirming its position as a global economic player.