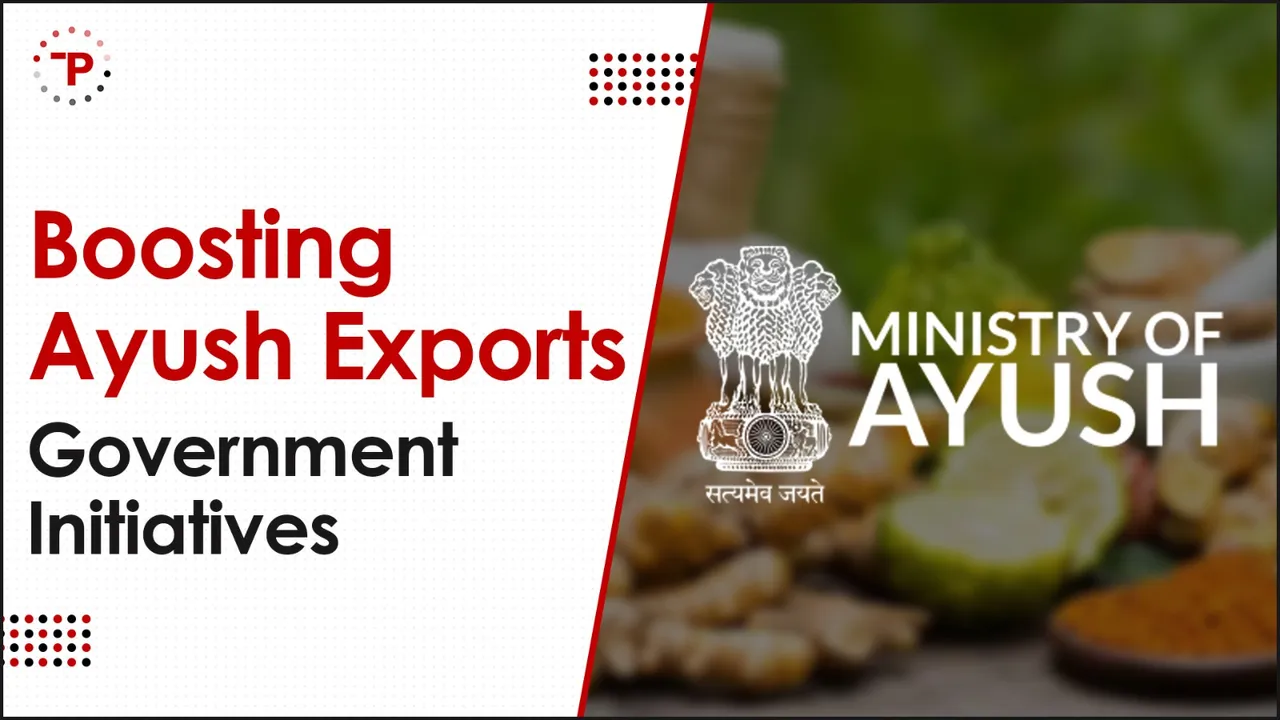 In a revelation that underscores India's burgeoning prowess in Ayush and Herbal product exports, the Central government recently disclosed an impressive figure - a cumulative export value of $1,240.6 million over the span of the last biennium (2021-2022 to 2022-2023). This fiscal feat, brought to light through an official communication by Union Minister for Ayush, Sarbananda Sonowal, articulates a compelling narrative of growth.
The specifics gleaned from India Exim Bank's meticulous records present an intriguing breakdown: the export figure surged from $612.1 million in 2021-2022 to a robust $628.25 million in 2022-2023. This economic momentum encompasses an assorted array of product forms, encompassing tablets, powder, gel, ghee, paste, pills, eyedrops, nasal drops, body lotions, and a diverse range of skin and hair care products.
Government Initiatives and International Collaborations: Propelling the Export Agenda
In response to a query posed by MP Kartikeya Sharma, Minister Sonowal unveiled an orchestrated tapestry of government endeavors, all primed to propel Ayush and Herbal product exports to loftier heights. At the epicenter of this strategy lies the "Central Sector Scheme for Promotion of International Co-operation in Ayush (IC Scheme)," an initiative characterized by a multi-pronged approach. This comprehensive scheme extends a stimulating array of incentives to manufacturers, entrepreneurs, Ayush institutions, and hospitals, orchestrating an orchestrated push for the international dissemination of Ayush. The facets of this encompassing plan encompass active participation in an array of international events such as exhibitions, trade fairs, road shows, and a focused drive towards the registration of Ayush products for seamless export.
A testament to India's global engagement in this sphere, the Ministry of Ayush has fostered robust linkages through an impressive set of collaborations. The figures stand stark: 24 Country-to-Country MoUs, 46 Institute-level MoUs, and 15 Chair MoUs have been strategically inked with a multitude of countries. This network extends further, with 39 Ayush Information Cells planted across 35 foreign territories, effectively disseminating awareness and sparking demand. Minister Sonowal's articulation also underscores the interministerial synergy underpinning this endeavor. Engagements span diverse governmental entities, including the Department of Commerce, Department of Pharmaceuticals, and Ministry of Health and Family Welfare. This multilateral dialogue transcends borders, encompassing prominent forums such as G20, SCO, and ASEAN.
The architecture facilitating streamlined export-related operations is epitomized by the Ayush Export Promotion Council (AYUSHEXCIL), a cornerstone institution meticulously crafted to surmount registration hurdles for Ayush products abroad. Established under the aegis of the Companies Act 2013 and synergizing efforts with the Ministry of Corporate Affairs, AYUSHEXCIL executes its mandate with precision. It addresses barriers to entry in foreign markets, orchestrates insightful market studies, and undertakes strategic research, all with the goal of amplifying the export potential of Ayush and Herbal products on a global scale.